Ewan Tant
Partner
Ewan specialises in asbestos-related disease claims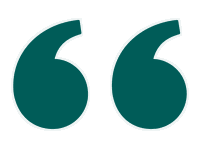 Ewan handled our case with sensitivity and understanding at a very difficult time and helped us to get the best settlement possible. We would highly recommend him and his firm.
What people say about Ewan
"We found Ewan to be extremely kind, courteous, caring and considerate. Michael felt very relaxed and comfortable speaking to Ewan whilst going through a very traumatic time. We cannot thank him enough, and could not have wished for a better service." - Mesothelioma client of Ewan.
"He's brilliant, with a really good analytical mind." - Chambers and partners 2024
Legal expertise
Ewan read History at the University of York, before completing his legal training and qualifying as a solicitor. He developed a particular interest in asbestos claims and worked in the industrial disease team at Boyes Turner from 2010 to 2013. Ewan joined Leigh Day in October 2013 and continues to specialise in cases involving asbestos exposure. Ewan also represents claimants with life changing industrial diseases, such as acute silicosis.
He has successfully represented many claimants who had been exposed to asbestos and subsequently developed asbestos-related injuries, such as mesothelioma, asbestosis, lung cancer and pleural thickening. Ewan has had many successes in claims involving tricky and novel points of law. Ewan is a particular specialist in settling claims with provision for future medical treatment costs, particularly immunotherapy.

Ewan has represented people who have been exposed to asbestos in many different lines of work, including construction workers, engineers, laggers, demolition workers, shipyard and railway workers, carpenters, plumbers, painters and decorators, electricians, paper mill workers, teachers, shop workers, carers, nurses, doctors and laboratory assistants. Ewan has also acted for many asbestos sufferers who came into contact with asbestos by way of family members, including spouses, mothers, fathers, brothers and sisters whose work clothes had been contaminated with asbestos.

Ewan acts quickly where claimants have a short life expectancy. He has secured compensation for clients as quickly as within three months of the first visit.

Ewan regularly deals with cross-jurisdictional cases, including cases in New Zealand, Australia, Canada, Spain and Japan.
Membership
Ewan is accredited as a Senior Litigator, and as an occupational disease specialist and asbestos disease specialist, by the Association of Personal Injury Lawyers. He has spoken at medical and legal seminars, including providing a case study for a Roy Castle Lung Cancer Patient Information Day in Plymouth.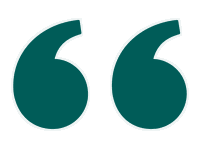 I would like to say thank you to Ewan for dealing with my compensation claim so quickly. I am pleased that the case is at an end, once again thank you.