Vijay Ganapathy
Partner
Vijay is a partner who specialises in industrial disease and complex injury cases.
Vijay studied law at King's College London and is trained as both a barrister and solicitor.  He undertook his solicitor training at Hodge Jones & Allen and joined Leigh Day in February 2007. He focuses on industrial disease claims, mainly asbestos disease cases on behalf of those diagnosed with mesothelioma and other asbestos diseases as well as other complex injury claims including those involving public accidents and child injury.
He is very committed to his clients and supports various charities and support groups.  He also lectures and gives talks regularly.  Recently, he provided training to respiratory doctors at North Middlesex and Imperial College Hospitals.   He has also given talks for Cancer Research UK and hospices.  Previously, he was invited to speak to graduates at different universities and has taken part in various debates in Parliament.  He sits on the asbestos sub-committee at Parliament.    

Vijay is knowledgeable on the current state of the law and has written for various legal journals from quite an early stage in his career.  He has been writing quarterly personal injury updates for the Solicitors Journal since 2007 and following their temporary closure, he now writes these updates for the New Law Journal.

He is accredited as a Senior Litigator of the Association of Personal Injury Lawyers (APIL) as well as being one of the few lawyers holding specialist accreditation for Occupational Disease and Asbestos Disease claims. Vijay is also appointed by APIL to act as an assessor for other solicitors seeking similar accreditation. He was previously awarded the title of Lawyer of the Year in the field of Industrial Disease by Corporate LiveWire magazine.
What people say
His clients have commented on his 'professional calm and kind manner' and a senior barrister recently stated, 'Vijay's experience speaks for itself as a reason for other specialists in the field to defer to him.'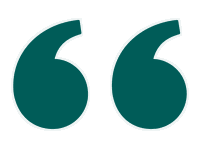 He is "very approachable and very experienced," as well as "very up-to-date on the relevant legal principles."
Chambers and partners 2020
Legal expertise
Vijay acts for clients both here and overseas and has carved out a reputation of achieving success in difficult cases. He is best known for having successfully represented Mr Chandler in the landmark case of Chandler v Cape plc [2012] EWCA 525 CA which set a new legal precedent both in tort and company law because it was the first case of its kind to hold a parent/group company liable for one of its subsidiary company's operations.  
Vijay Ganapathy in the news
New Law Journal articles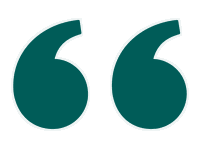 We would all like to thank you as a family for the hard work you done to achieve such an amazing figure for my grandfather. I couldn't have wished for a more friendly, kind person than yourself to deal with this and you have been brilliant.