Nationality and Borders Bill deprivation of citizenship clause at odds with basic constitutional principles
Legal experts have voiced their opinion that new legislation to strengthen powers to deprive British citizens of citizenship is fundamentally at odds with basic and essential common law principles in an opinion prepared on behalf the Good Law Project.
Posted on 21 January 2022
Clause 9 of the Nationalities and Borders Bill, which is due to reach the Lords Committee stage on 27 January 2022, significantly expands the Secretary of State's powers under s. 40 of the British Nationality Act 1981 allowing her to make an order stripping British citizens of their citizenship without providing notice of such an order.

The exercise of the power is highly likely to give rise to deprivation decisions that are incompatible with Article 6 ECHR, Article 8 ECHR and potentially Article 14 ECHR, says the legal opinion commissioned by Leigh Day human rights lawyers.

It introduces a broad and ill-defined set of circumstances in which individuals can be stripped of their British citizenship without even attempting to notify the individual of the Secretary of State's decision, say Raza Husain QC and Eleanor Mitchell of Matrix Chambers and Jason Pobjoy of Blackstone Chambers, who have published a 40-page document setting out defects in the proposed new law.

The lawyers' concerns with the proposed clause include:
The Government claims that Clause 9 doesn't affect an individual's right to appeal; however, "Clause 9 does not contain any requirement that the Secretary of State seek to notify a person of a deprivation decision even after the event"
Access to courts and tribunals are a "constitutional right in the UK" and are "fundamental to the rule of law"
Clause 9 breaches article 6 ECHR (right to access court), article 8 ECHR (right to respect for privacy and family life), and article 14 ECHR (freedom from discrimination in the enjoyment of Convention rights).
The Bill was introduced to the House of Commons on 6 July 2021 and originally did not contain any provisions relating to deprivation of citizenship. At Committee stage, the Government proposed Clause 9, specifying the circumstances under which the Secretary of State would be able to deprive a person of their British citizenship without notice.

At present, under the British Nationality Act 1981, British citizens who have been naturalised or who were born with dual nationality can only be deprived of citizenship under circumstances "conducive to the public good" and must be informed of the Secretary of State's decision in writing. A judgment in 2021 ruled that a 2018 amendment to the 2003 regulations to allow the Home Secretary to serve notice for deprivation of citizenship simply by placing an order on someone's file, was unlawful.

The legal opinion states that the proposed Clause 9 measures go far beyond what would be needed to reverse that judgment and the UK Government already has greater powers to deprive individuals of their citizenship than any other G20 country.

As proposed, Clause 9 provides that the Secretary of State is able to deprive a person of their British citizenship without notice if: (a) she does not have the information needed to give notice; (b) it would "not be reasonably practicable" to give notice "for any other reason"; or (c) notice "should not be given" in the interests of national security, the UK's relations with another country, or otherwise in the public interest.

However, "the inroads Clause 9 makes into the constitutional principle that notice must be given of administrative decisions and into the common-law requirements of procedural fairness are both wide and deep", says the legal opinion.

The proposed legislation raises a real concern as to the compatibility of the notice provisions with Article 14 ECHR, the right to freedom from discrimination (taken with Article 8), and while Clause 9 does not formally remove the right to appeal a deprivation decision, it would in practice impede it in real and significant ways.

Jo Maugham, of the Good Law Project said:

"What is most troubling to me about the provisions is what they do merely by existing, without even needing to be used. They create a class of contingent citizen, disproportionately black and brown people, who dare not comfortably participate in civic life, as you or I might, lest the Home Secretary find them no longer conducive to the public good. It renders a large group of citizens second class."

Leigh Day partner Tessa Gregory said:

"The Legal Opinion, prepared for our client the Good Law Project, makes plain that the proposals which allow the Home Secretary to deprive someone of their British citizenship without giving them notice (including retroactively) are inimical to the basic requirements of fairness and the rule of law and will disproportionately impact people of non-white racial and ethnic backgrounds."

Tessa Gregory was assisted on the case by trainee solicitor Rhiannon Adams.

The Good Law Project also worked with CAGE and Media Diversified to commission the legal opinion.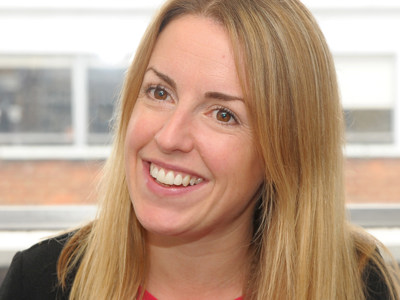 Tessa Gregory
Tessa is an experienced litigator who specialises in international and domestic human rights law cases