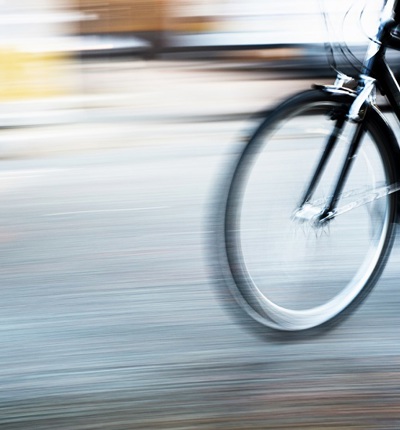 Court hearing for campaign for safe cycling on Kensington High Street
Residents campaigning for safe cycling provision on Kensington High Street will have a judicial review hearing in the High Court on Thursday 8 December.
Posted on 07 December 2022
Better Streets for Kensington and Chelsea (Better Streets), represented by law firm Leigh Day, claims a decision by the Royal Borough of Kensington and Chelsea (RBKC) not to reinstate cycle lanes it had removed after only seven weeks of an 18-month trial is unlawful.
The scheme was partly installed in October 2020. At the time, RBKC pledged to monitor air quality, traffic flow and journey time to help identify possible improvements, which they were also required to do by Department for Transport guidance.
After just seven weeks the cycle lanes were removed, before installation of the scheme had even been completed.

In January 2021, in response to legal letters from Better Streets, RBKC said that it would reconsider the removal decision in March. However RBKC reneged on this commitment, and decided instead "to develop plans to commission research into post-Covid transport patterns".

Leigh Day environment team solicitor Ricardo Gama said:
"The absence of a safe cycling route across Kensington and Chelsea is a dangerous and sometimes lethal anachronism which undermines the wider cycling network in London.

"Rather than letting their experimental cycle lane run its course to get a proper understanding of traffic, safety, air quality and health impacts, the borough took what our client believes was the perverse decision to remove it after only seven weeks.
"They then made a commitment to Better Streets that they would reconsider the decision to remove the lane. Instead they took what our client believes was a second perverse decision to carry out an ineffective consultation on cycling provision generally.
"Better Streets are disappointed to find themselves in the High Court two years later with the borough having made no progress towards any safe cycling provision to get across this part of west London."
Justin Abbott of Better Streets for Kensington and Chelsea said:
"We're grateful for the fantastic support of our legal team, including Leigh Day. But it's ridiculous that a volunteer community group such as ours has had to spend two years on this case.
"The context is jaw-dropping. Our borough – RBKC – has 200km of road, and not a single km of protected cycle lane. It has blocked, hindered, ripped out, or promised and then not delivered, protected bike lanes across the borough. No other London borough has no protected bike lanes.
"Perhaps this history of refusal to put in place basic safety infrastructure explains the utter chaos of their decision to rip out the lanes in December 2020 and subsequent attempts to improve their paperwork.
"Win or lose this case, we hope RBKC finally come to their senses and embrace the support across the community from 17 local schools, the NHS, Imperial College, businesses like Waitrose, iconic institutions like the Royal Albert Hall and so many more, to put in place safe cycle lanes on this route."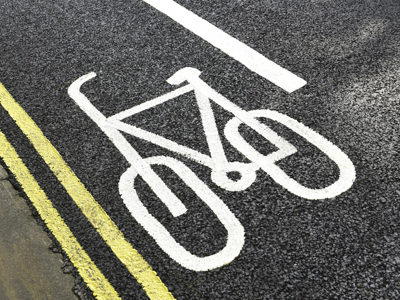 Court declares removal of cycle lane in West Sussex was unlawful in win for Cycling UK
Cycling UK has won its claim that West Sussex County Council acted unlawfully when it removed a cycle lane in Shoreham just two months after it was installed as part of a government bid to encourage active travel during the first UK Covid-19 pandemic lockdown.