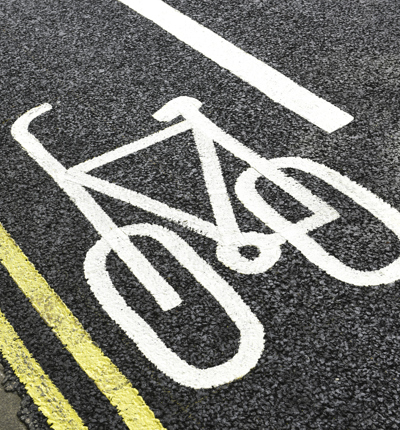 Court declares removal of cycle lane in West Sussex was unlawful in win for Cycling UK
Cycling UK has won its claim that West Sussex County Council acted unlawfully when it removed a cycle lane in Shoreham just two months after it was installed as part of a government bid to encourage active travel during the first UK Covid-19 pandemic lockdown.
Posted on 27 January 2022
A Court Order has been made upholding Cycling UK's claim that the council did not follow Statutory Guidance issued in November 2020 when it decided to dismantle the cycle lane.
The ruling is expected to have a significant impact on how other local authorities decide to spend Government funding for temporary cycling provision in the wake of the Covid pandemic.

The cycle lane, which runs the length of the A270 between Kingston Lane and Old Shoreham Road, was installed using some of £781,000 in Emergency Active Travel Fund that was given to West Sussex County Council for seven new and improved pop-up cycle lanes.

The intention, as part of millions of pounds in funding to local authorities, was to boost cycling and help people avoid using public transport during and beyond the pandemic.

The Shoreham route was completed on 25 September 2020 and proved a popular safe option for parents and children attending the three nurseries, three primary and two secondary schools along its length. It was used for more than 30,000 bike trips before January 2021 and featured in a government publicity video for the new pandemic cycle lanes.

However, on 3 November 2020, armed with only five weeks of usage data, the council decided to remove the lane and it was eventually taken out in January 2021.

Statutory Guidance published on 13 November 2020 emphasised that as a separate aim from addressing the pandemic, or resulting pressures on public transport, the government expected local authorities to make significant changes to their road layouts to give more space to cyclists and pedestrians and that such changes would "help embed behaviours and demonstrate the positive effects of travel".
In an application for judicial review of the decision to axe the cycle lane, Cycling UK claimed that West Sussex County Council had not taken account of the November 2020 Guidance, that was issued under section 18 of the Traffic Management Act 2004.

The council settled the claim before it was due to be heard in the high court on 25 and 26 January 2022. That hearing has now been vacated, and the Court ordered the council to pay a contribution towards Cycling UK's costs in the sum of £25,000.

Duncan Dollimore Cycling UK's head of campaigns said:

"In Shoreham, Cycling UK has drawn a line in the sand, showing there are repercussions for councils which ignore government guidance. Hopefully West Sussex County Council's acceptance they acted illegally will put a stop to short sighted decisions like this happening across other parts of the UK.
"This is a victory for people who want their children to travel to school in safety, for people who don't have to breathe foul air, and for everyone who would like healthier, safer streets where we live and work."

Leigh Day solicitor, Rowan Smith said:

"This is a massive legal, as well as campaigning, victory that will benefit cyclists in West Sussex and across the country. Cycling UK has achieved a big win in upholding statutory guidance to embed more climate-friendly travel, which it hopes will contribute to a greener post-pandemic recovery. Such great news comes in the wake of the Government setting up Active Travel England, a new body with powers to rank local authorities on the quality of cycling provision in their areas."

Estelle Dehon, barrister at Cornerstone Barristers (who, with Dr Christina Lienen, acted for Cycling UK), said:

"At its heart, this case is about the value of active travel, both in terms of promoting human health by reducing air pollution and in addressing the climate crisis. The Statutory Guidance which the Council should have followed made this clear. Building on our client's legal success, it is now time for a consistent approach to be taken across the UK, similar to that in Wales, where there is a strong obligation on all local planning authorities to promote active travel. Given how many deaths are caused by air pollution, and the need for the most urgent action to reduce greenhouse gas emissions, this should be a top priority."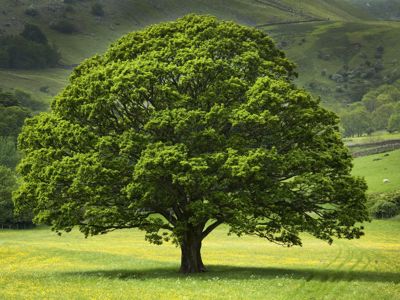 Environment
Leigh Day specialises in environmental work, acting on behalf of individuals, concerned local groups, charities and NGOs. Learn how our expert team can help you with claims around environment law.