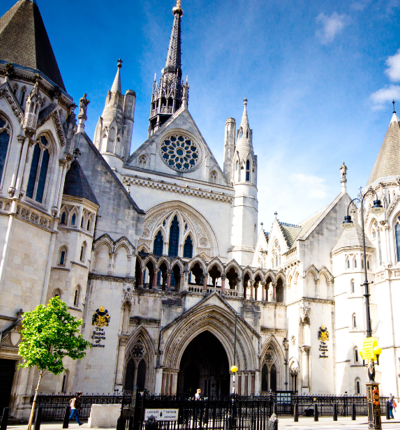 Working mother challenges Universal Credit childcare provisions
A single mother who had to cut her hours as an advisor and resort to borrowing from a 'payday lender' because of the way childcare benefits are provided through Universal Credit has launched a legal challenge against the government.
Posted on 28 January 2020
The childcare provisions under Universal Credit require parents to pay for childcare costs upfront if they then want to claim up to 85% of them back through Universal Credit. They have to submit receipts and can be made to wait two months or more to be reimbursed.
 
Nichola Salvato, represented by Tessa Gregory and Carolin Ott of law firm Leigh Day, has issued her claim in the High Court against the Department for Work and Pensions arguing that the current childcare provisions indirectly discriminate against women because they disproportionately affect single parents who are predominantly women.
She also argues that the provision which provides that childcare payments can only be recovered if they are paid upfront is irrational because it undermines Universal Credit's stated aim of encouraging and supporting parents seeking to move into or advance within the work place. 
 
Nichola, 48, of Brighton, worked part-time during the early part of her daughter's childhood but when her daughter turned 10-years-old decided to try to go back to full-time work. She secured a full-time job working as an advisor at a housing association, which required before and after-school childcare for her daughter, as well as school holiday childcare, in order for her to fulfil her contracted working hours.
 
Nichola struggled to pay for the childcare upfront and was forced to resort to using a 'payday lender' to meet the costs. This caused her to accrue high interest debt and she continued to find herself in constant arrears. In order to try and reduce the costs of childcare, Nichola had to take time off work and has ultimately had to reduce her working hours. Despite taking these steps, she continues to struggle to meet upfront childcare costs for the school holidays.
 
The government has argued that requiring parents to pay childcare costs upfront prevents fraud but has refused to adopt alternative measures that have been suggested that would address concerns about fraud, such as an arrangement which provides payment directly to childcare providers rather than requiring proof of payment from parents.
 
Nichola said:
 
"It seems completely ridiculous that a scheme designed to help parents into work is putting up a massive barrier by asking them to find the money for childcare upfront. I feel completely disheartened that I have had to reduce my working hours to be able to make childcare more affordable when my goal was to increase my income from work in order to be better able to support my family."
 
Carolin Ott of law firm Leigh Day, said:
 
 "Once again we see that Universal Credit seems to be working against its stated aims and is failing to 'make work pay'. The government has refused to reconsider this policy despite clear evidence that it is a barrier to parents entering and progressing within the work place. Single parent families and therefore women are disproportionately affected and our client's case is that the policy is both irrational and discriminatory."
 
Becca Lyon, Head of UK Child Poverty at Save the Children, said:
 
"The government supports families across the country with their childcare, but the way childcare is paid for through Universal Credit causes unnecessary hardship to parents on low incomes -- the majority of whom are single mothers. Universal Credit requires them to pay substantial bills of up to £1,000 upfront, before then waiting to be recompensed by the government. Mums tell us that this has left them constantly in arrears – they've had to take out loans to pay nursery bills, turn down job opportunities or even resort to food banks to feed their children.
 
"It's just not right that parents who want to do the best for their children are being set up to struggle. Making sure Universal Credit supports all families to work must be a priority for this new government and we hope that by supporting this judicial review we will see positive action to ensure that Universal Credit is giving the poorest children the security they need."
 
Victoria Benson, CEO of charity Gingerbread, said:
 
"Gingerbread fully supports the legal challenge brought by single parent, Nichola Salvato, against the government. Sadly, Nichola's experiences with Universal Credit and the upfront costs of childcare are not uncommon. Many hard working single parents are forced into desperate financial circumstances due to the unfairness of the current welfare system. We echo Nichola's call for changes to the current system which would allow single parents to work without being plunged into debt just to pay expensive upfront childcare costs."
 
On 23 December 2018, the Work and Pensions Select Committee published its report 'Universal Credit: childcare' which found that:
 
"the design of Universal Credit childcare support directly conflicts with the aim of making it easier for claimants to work, or to work more hours… Too many will face a stark choice: turn down a job offer, or get themselves into debt in order to pay for childcare."
 
"These upfront costs for childcare are not only a disincentive to work: for some Universal Credit claimants they will either make working unaffordable, or force them to take on debt in order to do so. The Department has chosen this approach despite alternative options, such as direct payments to providers, being available."
 
Despite the committee's findings the government confirmed on 11 June 2019 that it would not change the proof of payment structure.
 
Nichola's claim is supported by evidence from Save the Children, Gingerbread, the Professional Association for Childcare and Early Years, and the National Day Nurseries Association.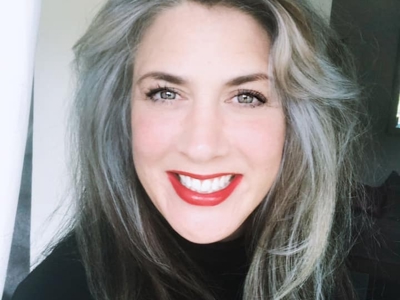 Working mother granted permission for judicial review of Universal Credit childcare provisions
A working mother has been given permission for a judicial review of the Department of Work and Pension's Universal Credit childcare provisions after she was forced to reduce her working hours and into debt over managing childcare costs while on Universal Credit.