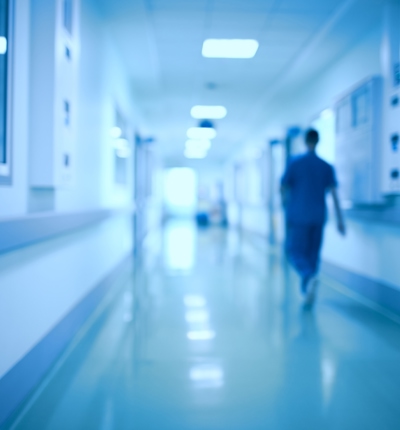 Specialist mental health hospital may face closure after CQC report exposes unsafe seclusion practices
A hospital in Nottinghamshire specialising in the treatment of adults with learning disabilities has been given an 'overall inadequate' rating by the healthcare regulator.
Posted on 07 February 2019
The Care Quality Commission (the CQC) has today published its findings that St Andrew's Healthcare Nottinghamshire failed to protect patients from avoidable harm or abuse.

The regulator gave the hospital the lowest possible inspection rating and has placed the hospital in 'special measures'. If sufficient improvements are not made within six months, the CQC will consider taking action to cancel the hospital's registration to provide care services.

St Andrew's Healthcare is the UK's largest provider of specialist mental healthcare in the UK. Its Nottinghamshire hospital treats men detained under the Mental Health Act and houses many patients with learning disabilities and / or diagnoses of autism. 

The CQC's damning report has highlighted many issues at the hospital, including poor risk management; lack of safety for patients; failures to treat patients with respect or kindness; and over-use of seclusion techniques.
Mistreatment of patients in seclusion
Seclusion involves confining a person to a room from which they cannot freely exit. In hospital or mental health settings, seclusion is often employed by staff as a 'behavioural management technique'. Its use should always be subject to strict requirements, including ensuring that seclusion is the least restrictive practice possible for the patient, and that the patients' needs, and dignity are respected.

At St Andrew's Healthcare Nottinghamshire, the CQC inspectors found serious concerns about how patients in seclusion were being treated, including:
 
Failures to adhere to the Mental Health Act Code of Practice on seclusion, which is designed to ensure that patients' privacy, safety and dignity are respected during seclusion.
Staff allowed patients on one ward to vote on whether to end the seclusion of other patients. This was described by senior managers as 'normal practice' as part of their therapeutic community model. The CQC found that staff had not sought the consent of patients to have other patients involved in decision making about their care.
Staff did not respond to patients' requests when they were in seclusion. This included requests to go to the toilet; to use the shower; for food; for medicine and for blankets.
Staff did not end seclusion at the earliest opportunity or complete observations correctly.
Potential human rights breaches
The CQC's findings cast doubt on whether there were adequate protections at St Andrew's Healthcare Nottinghamshire to ensure that the human rights of patients were protected.

Failures to ensure that a patient's basic needs are met whilst in seclusion - such as being able to go to the toilet or to access food and water - can amount to a breach of the individual's right not to be subjected to inhuman or degrading treatment. These rights are protected by Article 3 of the European Convention of Human Rights.

The use of seclusion can, in itself, cause patients significant distress and anxiety. When seclusion is carried out in an inappropriate or unsafe manner it can be highly traumatic for the patient concerned.

The use of seclusion on people with mental health problems, a learning disability and / or autism has been under increased scrutiny recently.

In December 2018, the Health and Social Care Secretary commissioned the CQC to carry out a review of the use of prolonged seclusion and segregation on patients within inpatient settings, including with a learning disability and autism.  This review should examine the experiences of patients in units like St Andrew's Healthcare Nottinghamshire.

Alison Millar, Partner and head of the Abuse Team at Leigh Day, said: "The substandard care exposed by the CQC at St Andrew's Healthcare Nottinghamshire raises serious questions about the hospital's ability ensure that patients' basic rights are met. The practice of seclusion is often hugely upsetting for vulnerable patients - particularly if they have autism or sensory processing difficulties – and when used inappropriately, it can cause long-lasting trauma.

"A specialist hospital that is unable to provide a safe and caring therapeutic environment to adults with learning disabilities has no place providing treatment to vulnerable adults in the 21st century."