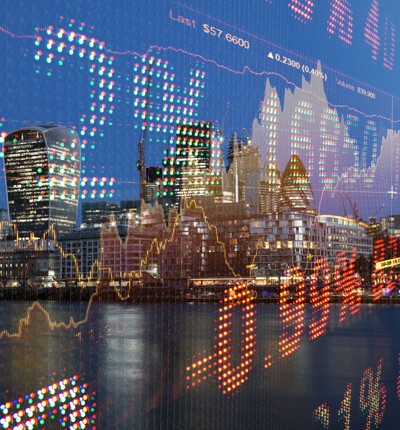 Recent reports from the FCA underscore the need for greater protections for individual investors
Meriel Hodgson-Teall and Abby Mercer discuss better protection for consumers in light of recent reports that show they are being offered unsuitable products and advice
Posted on 09 February 2021
In connection with our case concerning the collapse of the Woodford Equity Income Fund, Leigh Day is actively seeking changes in consumer protections in the financial services sector that will ensure that such cases are less frequent and damaging to both consumers and the economy.

The Financial Conduct Authority has released two recent reports which highlight significant areas for improvement in the regulation of the UK financial service industry and the need for greater protections for consumers who are being offered unsuitable products or advice.

Positively, during the first 10 months of 2020, the FCA rejected applications for authorisation from 343 financial services firms and individuals where potential for consumer harm was identified; opened over 1,500 supervisory cases involving scams or higher risk investments; and pursued 47 enforcement investigations against unauthorised business, securing millions in funds to be returned to investors in the process.

However, the reports also reveal the harm done to consumers where the FCA has been slow to react to prevent poor advice being given - in relation to pensions in particular.

Since 2015, increased pension freedom has allowed consumers to take funds out of a guaranteed pension scheme and reinvest them at their discretion. The FCA allowed firms to operate 'contingent charging', meaning that an adviser was only paid if the client acted upon their advice, which in this case meant transferring funds out of their defined benefit pension scheme and into other assets.

Contingent charging has created an obvious conflict of interest. Former pensions minister, Baroness Ros Altmann, has commented that "Contingent charging seems hard to justify. … It is clear that paying an adviser only if the transfer goes ahead must skew incentives".

Paul Lewis, presenter of Radio 4's Moneybox, has suggested that it is only in five to 10 per cent of people's interest to move their pensions out of guaranteed pension schemes.

In reality, a far higher proportion of those who sought advice were told to do so: the FCA indicates that between 1st October 2018 and 31st March 2020, 57% of consumers who consulted their financial advisers on whether to take money out of pensions schemes had been advised to move the money. Of those, 80 per cent were charged on a contingent basis, demonstrating that by far the majority of those who were advised to take their money out of a guaranteed pension scheme did so in circumstances where their advisors had a clear conflict of interests.

The FCA banned the use of contingent charging from 1st October 2020 – but as this new data shows, for many consumers this will have been too late.

How can protection be increased for consumers in the financial services industry?

One of the FCA's key priorities is protecting consumers and ensuring they have confidence in the suitability of the advice they receive. The FCA may have been slow to react in banning contingency charges, but the reports show a willingness to improve. The new head of the FCA, Nikhil Rathi, is said to be firmly on the side of the consumer and the recent ban on contingent charging is a step in the right direction.
One obstacle to more effective regulation of the retail investment market is insufficient funding. The recently published Gloster Report emphasised the FCA's need for greater resources to supervise over 60,000 financial firms, the cost of which came to £591m in 2019.

While this is a huge figure, the sum is still less than the £877m the Financial Ombudsman Service and the Financial Services Compensation Scheme (FSCS) spent in the same year to examine complaints and pay out compensation.

The FSCS has indicated in its 2021/22 budget that it expects to see a huge increase in the number of claims. This is for a number of reasons, including the economic impact of COVID-19, which has caused more businesses to fail; the number of claims relating to the collapse of London Capital & Finance; and the number of claims related to unsuitable advice about pension transfers and the sale of unregulated products in self-invested personal pensions (SIPPs). As a result, the FSCS has had to increase its levies on financial services firms (forecast to reach over £1 billion for the 2021/2022 financial year, a 48 per cent increase on last year) in order to ensure it has sufficient funds to meet such claims. This is good news for those investors who are in need of compensation, but it does not address the root cause of the problem.

Indeed, the costs of the FSCS are borne by all regulated UK financial services firms, including those that continue to provide high quality services to their clients. It is in the interests of all parties to bring these costs down without reducing the quality of protection that consumers receive. If the FCA was better resourced, and intervened sooner to prevent individuals suffering losses, such a significant increase in the FSCS' levy may not have been necessary.

The expected increase in FSCS claims combined with the FCA's two recent reports and the number of investors who have suffered loss due to poor investment advice all serve to underscore the importance of regulatory controls in the financial services sector to protect consumers. Baroness Altmann calls for dramatic change, arguing that financial advisers should be paid for their time, like legal professionals, as opposed to receiving commission. It is our suggestion that increasing the FCA's budget and strengthening regulation of the market would bring long-term benefits to consumers and the economy.
Woodford/Link group claim
Meriel and Abby are part of the Consumer Claims team at Leigh Day. The team is currently pursuing a group claim against Link Fund Solutions Limited (Link) in relation to the Woodford Equity Income Fund (WEIF). Investors in this fund have seen dramatic losses due, among other reasons, to over-investment in illiquid shares by WEIF. It is a prime example of where more could have been done by a financial regulator to protect investors.

If this claim is successful against Link, the Claimants may end up relying on the FSCS for compensation, as Link may not have sufficient assets to meet any liability. Whilst the FSCS is a welcome potential source of compensation for such investors, it cannot detract from the significant pain and distress felt by those investors who still have money tied up in WEIF and it is not a means of holding those responsible to account.

If you have lost money by investing in the Woodford Equity Income Fund and would like to find out more about Leigh Day's group action, please visit our designated page, or email the team at woodfordclaims@leighday.co.uk.
Find out more about the Woodford/Link group claim