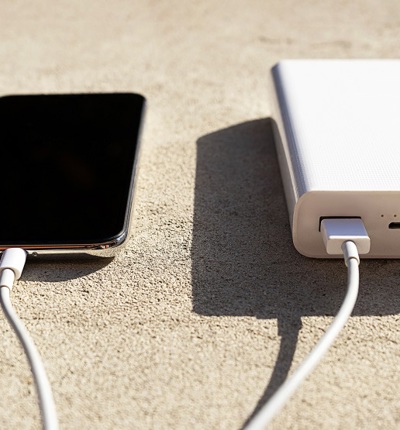 The Congolese families taking the tech giants to Court in the US
Liberty Bridge discusses how a claim filed in the US could expose how tech giants' supply chains rely on child labour to mine valuable metal for batteries
In line with current Government guidelines, UK office-based workers are working from home wherever possible. We are relying more than ever on smart phones and laptops to keep on top of work and stay connected with colleagues and clients.

These devices contain a component that is notorious for the horrific conditions faced by the adults and children who are often forced to mine it. 

Cobalt is a chemical element used in virtually every gadget with a rechargeable battery. The insatiable demand for smart technology has caused demand for cobalt to triple in the past five years as people are ever reliant on rechargeable electronic devices.

The world's largest cobalt reserves are in the Democratic Republic of Congo (DRC) which account for nearly half of the world's cobalt.

Cobalt mining usually involves manually digging several-metre-deep underground tunnels and crawling into  perilous makeshift shafts to extract rocks containing the sought-after element.

Cobalt has been deemed the 'the blood diamond of batteries' due to the devastating human rights and environmental implications that arise when mining it. 

A recent medical study published in the Lancet has found that local people working at cobalt mines in the DRC are being exposed to dangerous levels of potentially toxic pollution that is causing birth defects in their children as they mine for cobalt. 

Child labour is a major issue in cobalt mining. It has been estimated that 35,000 child miners work in Congo's artisanal cobalt mines.

Very low wages leave families with little option but to take their children to mine in order to earn enough money to survive. Mine owners also see small children as a valuable asset - makeshift tunnels do not need to be dug as wide if children are the ones crawling through them.

Tech companies are clearly aware of the realities of the cobalt mines in DRC: Elon Musk tweeted in June 2018 that Tesla uses less than three per cent cobalt in their batteries and will use none in their next generation of cars.

Despite cobalt being one of the most expensive components in batteries the Congolese families who work at the cobalt mine report being paid just $2 a day.

Whilst Apple, Google and Tesla are among the richest companies in the world and rely on cobalt to manufacture many of their products, it is suggested they drive prices down to keep margins low and profits high.

Anti-slavery economists Professor Siddharth Kara's and Dr Roger-Claude Liwanga's research has led to a legal case being brought on behalf of 14 Congolese miners and their children, by US human rights organisation - International Rights Advocates. 

In December 2019 a federal class action was filed in Washington DC against Microsoft, Apple, Google, Tesla & Dell. 

The Claimants' case centres around forced child labour in violation of the US Trafficking Victims Protection Reauthorization Act (TVPRA) and seeking compensation for forced labour, negligent supervision, intentional infliction of emotional distress and unjust enrichment.  

Unlike the US Alien Torts statute the TVPRA explicitly provides for extra-territorial jurisdiction. The  Claimants argue that the US is the appropriate place to bring their cases, rather than in DRC, because:
There is no legal mechanism in DRC whereby Claimants could seek civil damages for their injuries against the major end users of cobalt operating outside of DRC
They claim that the DRC judicial system is 'notoriously corrupt, virtually non-functioning' and does not offer any effective remedy
The US Defendants enacted the 'policymaking that facilitated the harms' that the Claimants suffered
The Claimants and lawyers would be placed in danger due to 'demonstrable hostility' in the DRC towards critiques of the government or the mining industry.

Due to the fear of reprisals, the Congolese miners are bringing their action using the John/Jane Doe pseudonyms. As in the UK – the onus is on the Claimants to provide evidence as to why anonymity is necessary and the Courts will balance this with any prejudices that could be faced by the Defendants as well as the public interest of open justice.

The case is an important marker in the US Courts to determine whether companies can be held legally accountable for forced and child labour occurring in their supply chain.

In 2020 consumers want to be assured that the products they are buying are 'slavery free' and many tech companies purport to use ethical suppliers and invest in local projects and communities.

If these tech giants proclaim and profit off the idea of traceability and ensuring their products are not made by children - then they should be held accountable when it is revealed their supply chains are in fact the complete opposite. 

There are developments in the tech industry that blockchain technology could provide visibility in even the most subversive and complicated supply chains, such as cobalt. 

Given the tech giants' reliance on these high-risk products they should and could be making considerable investments to ensure full transparency in their supply chain rather than continue to obfuscate where they source components from.

Nathan Williams, founder and chief executive of blockchain technology tracing company 'Minespider' stated in an interview with Raconteur that "there is no longer any reason why minerals should be sold anonymously. With blockchain, we can finally know the entire history of our raw materials'.

These powerful tech giants have the power and resources to pave the way for transparency across all consumer products and should be held accountable until they do so.