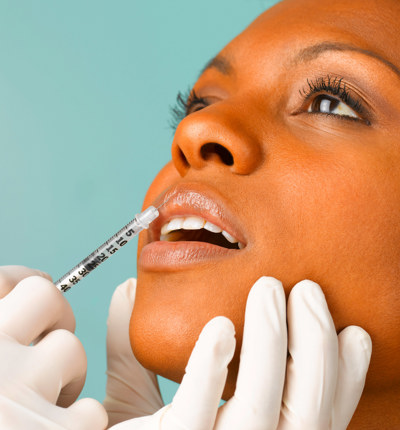 Safety over Glamour: The Dangers of Unregulated Cosmetic Procedures
Tina Patel from the consumer law and product safety team discusses the risks associated with cosmetic procedures and the lack of regulation in the industry.
Posted on 17 December 2019
We are now in a generation where a fuller and plumper look is high in demand and glorified by those in the social media industry as producing results with highly favourable photogenic effects. As enticing as they may be, it is extremely important to stress the danger that comes with the procedures used to achieve such effects and the lack of regulation of the industry.
The risks of lip and dermal fillers
Lip and dermal augmentation and fillers are used for the enhancement of the lips and face through products such as collagen or hyaluronic acid. Liquid silicone injections are also widely used for similar enhancement purposes on various areas of the body, with self-injected dermal and lip fillers being preferred by some consumers for their cost and time effectiveness.  Many consumers opt for such enhancement procedures, which they believe do not require the expertise of a medically trained professional, due to their apparent ease in application. A recent case, however, exemplifies the extent of how dangerous these procedures can be.

In the U.S, a woman was killed after having a 'botched buttock enhancement injection'. This treatment took place in a house basement where the woman went into cardiac arrest after the treating beautician administered the silicone injections. This untimely death was caused by the silicone entering the woman's blood stream. The treating therapist was found guilty of gross negligence manslaughter which resulted in a four year prison sentence.  Although this may be viewed as an extreme case, it is not rare for consumers to experience severe adverse effects as a result of such treatments. In cases relating to lip fillers, there have been reports of those undergoing treatment noticing swelling that was "migrating from their lips to their face". 

There are a few points to take from such devastating cases. Those wishing to get such treatment should always be mindful to check the reviews of the salon where they are undertaking the procedures, ensure that the treating beautician has had the appropriate training, ensure that the establishment has the appropriate license to carry out the procedure and be satisfied that they are qualified to carry them out. . Of course, there is only so much that consumers can do. It is up to regulating bodies to impose limits on such beauty treatments and ensure that they are closely monitored as it is clear that amateur practices and slip-ups can have very serious consequences.
'At home' cosmetic procedures
There are also products available that allow individuals to have their cosmetic treatment in their own home, known as 'self-injecting dermal and lip fillers'. Unsurprisingly, these also come with significant risks.. The problems that appear with such fillers could simply be aesthetic such as producing uneven results or lumps. They can also result in a painful amount of swelling. In turn, the swelling can lead to infection which in turn can cause necrosis- the death of skin cells. It is necessary to acknowledge that injecting such products requires extra care even before actually purchasing the product. To minimise the risks consumers should make sure to read the ingredients of these products, ensure that they are from a reputable manufacturer and follow the application instructions as provided in the product leaflet. 

The problem is clear cut: when it comes to cosmetic treatments in the UK, there is no legislation to ensure these practices are closely regulated nor explicitly impose any sanctions on non-medically qualified practitioners that undertake such treatments in unsafe ways. This means that anyone who is not qualified can tend to such practices and procedures without having the adequate knowledge or expertise on how to deal with the procedure itself or any adverse reactions that it may cause.  Whilst consumers can seek redress following an injury, more needs to be done to prevent such injuries occurring in the first place.  
Treatment tourism
A further cause for concern is cosmetic treatment tourism. It is not uncommon to read horror stories about cosmetic procedures going wrong in other countries. Back in 2018, a British woman died after having a lifting procedure in Turkey. The NHS and the British Association of Plastic Reconstructive and Aesthetic Surgery have issued warnings about procedures that take place abroad and would strongly advise against it. Although the prices may seem enticing, there are a fair amount of potential risks which are similar to the red flags consumers should look out for domestically.
Further to the risks of travelling after surgery, consumers need to ensure that the treatments abroad are regulated properly, that their treating beautician/surgeon has the appropriate qualifications and that post-treatment care is guaranteed. Consumers should also be mindful of the different laws that apply to each country, especially outside of the EU, where means of redress might be fairly limited and consumer protection laws may vary.

It is entirely unacceptable that cosmetic procedures have led to the death of people and around the world. Now more than ever, these tragic cases demonstrate the need for stricter regulations and sanctions in the cosmetic industry especially in an age where such cosmetic procedures have been glamorised and are high in demand by women and men of all ages.