Stuart delivery worker status claims
Find out more about joining the Stuart drivers claim
Leigh Day is bringing claims on behalf of Stuart couriers for claims relating to national minimum wage and holiday pay.
Leigh Day is bringing claims on behalf of Stuart couriers who believe they should be classed as workers, rather than self-employed independent contractors. Stuart currently use contracts that attempt to classify couriers as self-employed independent contractors. The delivery company has refused to provide workers' rights to its couriers despite both an Employment Tribunal and Employment Appeal Tribunal deciding that a Stuart courier should be classed as a worker.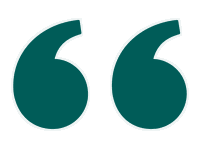 Praised by interviewees for its representation of individuals against large businesses.
Chambers and partners 2021
What are we claiming for?
If you are a Stuart courier, we believe that you are also a worker and should be entitled to claim back the following: •Back pay for unpaid holiday pay for the whole period of your work with Stuart;
Back pay for any shortfall between your pay and the National Minimum Wage;
If you still work for Stuart, the right to paid holiday and National Minimum Wage in the future.
This claim is about showing you are a worker for the purposes of your employment rights, and we are not disputing your tax status in bringing this claim. You can both be a worker in relation to your employment rights and self-employed for tax purposes.
As a worker, you have legal protection from Stuart acting to your detriment for claiming these rights. If Stuart try to remove or change the conditions of your work because of your worker status claim, you may be entitled to additional compensation.
We are acting under a "no win no fee" agreement, so you don't have to pay anything unless you win your claim (as long as you stick to this agreement).
Employment Tribunal Decision
In May 2018, the London Central Employment Tribunal ruled that a Stuart courier was a worker, which entitled him to rights such as National Minimum Wage and holiday pay. This decision was upheld by the Employment Appeal Tribunal in December 2019, the judgment can be found here.

Stuart Delivery Limited have said that because their drivers are able to substitute delivery slots if they cannot work, drivers' work should not be classed as 'personal'. This is important as the Employment Rights Act 1996 defines a 'worker' as somebody who 'personally' performs work or services on behalf of their employer.

However, both judgments ruled that Stuart couriers undertaking delivery slots could be classed as 'personal' work. This is because, if a courier no longer wished to work a designated delivery slot, they were still required to work the slot if another courier did not accept the work instead. Furthermore, couriers would face penalties if they refused to work their delivery slot in these circumstances.

Stuart have appealed again to the Court of Appeal and that appeal is likely to be heard in October 2021.