A family's battle against the tech giants – Molly Russell's inquest
Merry Varney, partner specialising in representing bereaved families at their loved ones' inquests, discusses her journey in representing the family of Molly Russell in their fight for answers about the harmful online world she accessed, and its contribution to her death.  
Posted on 10 October 2022
Much-loved 14-year-old Molly died on 21 November 2017.
 
Almost five years later the Senior Coroner presiding over the inquest into her death left no doubt that Molly's death was contributed to by what her father, Ian, had described as a "daily drip-feed of hopelessness" – depressing, suicidal, self-harm related content promoted to her on social media.
 
In the last two weeks of September 2022, the court – and the public – finally saw and heard some of this deeply harmful material, some of which is still available on one of the world's biggest social media platforms, Instagram, owned by Meta.
 
We do not know the totality of what Molly viewed on Instagram (only what she liked, saved or shared) as Meta did not provide this. What Meta disclosed was only a fraction of information about Molly's activity on their platform.
 
Everyone who saw the dark depressing content - page after page of images promoting self-hate and glamourising self-harm - and watched the videos will have had a personal reaction to it. Some journalists commented having watched only a few of the many dark videos Molly liked, saved or shared that their sleep was disturbed and the music invaded their thoughts. This reaction came despite having had a strong warning from Senior Coroner Andrew Walker in advance of being played the videos.
 
It is highly unlikely that Molly ever had any warning. As I found out as I clicked through the thousands of Instagram links on a mammoth spreadsheet Meta had provided by way of disclosure, Molly saw this dark, depressing content in amongst content about celebrities, music, food, popular TV shows etc. No warning screens came up – no caption or comments to tell you in advance you were going to see something that would be likely to touch you deeply, to enter your head in a way that even with the best defences, you do not easily let go of.
 
The Senior Coroner found that the content he saw, that Molly viewed on Pinterest and engaged with on Instagram, "normalised" how Molly was feeling, "romanticised acts of self-harm by young people" and "sought to isolate and discourage discussion with those who may have been able to help". I completely agree with him.
 
Ian Russell, Molly's father, spoke at the inquest of the adverse impact on his mental health of viewing the content his daughter had seen on Pinterest and Instagram, and child phsychiatrist Dr Venugopal told the court emotionally how having viewed the content in his role as an expert to the court, he had difficulty sleeping for weeks.
 
As the family's lawyer, Molly's family placed their trust in me to review the content provided. Pinterest provided what Molly had seen promptly, in one go and in a manner which allowed us to see at once the relevant 'Pin', how Molly had engaged with it (from saving, closing up to, or simply pausing on it) and when. There was an abundance of graphic images and depressing negative memes promoting concealment of your feelings, self-hate, suicide and self-harm. Many of these were shown to the court.
 
Meta on the other hand took considerably longer, provided significantly less thorough information, redacted considerable amounts and even withheld until less than a month before the inquest over 1200 posts that included many of a dark, depressive nature and some of the most horrific videos shown in court,.
 
Meta's first disclosure of what Molly had saved, liked or shared on Instagram was finally received by us, on behalf of Molly's family, the night before a pre-inquest review (PIR) hearing in late September 2020. We told the court then the material was "pretty dreadful and it is not something that can be reviewed in a long sitting and certainly not late at night".
 
Hours and hours were then spent reviewing the material provided by Meta about Molly's narrow engagements on Instagram. We asked for fuller information about Molly' time on Instagram from Meta within a few weeks, but by the time we were back in court some four months later in February 2021, we explained Meta were not willing to discuss providing more information to Molly's family.
 
As things turned out we did not get any further information until April 2022, when the inquest into Molly's death had been due to take place. It was an agonising delay for Molly's family.
 
That further information however was not complete, and yet again on behalf of Molly's family we pushed for further disclosure. This finally came during the evening of 23 August 2022, less than a month before the inquest was starting.
 
This manner of disclosure meant hours and hours, over months and months, of revisiting this harmful content. For the first time in my career, which has included acting for many bereaved families with very difficult evidence, I sought professional assistance. Some of the content had to be reviewed during the pandemic and as a mother of two children also at home, I knew I would need help to cope with the task that was needed to help Molly's family seek answers.
 
As I reviewed the content, wary of delegating the task to my fantastic but junior colleagues, I felt the impact of it on me. The music from the videos also invaded my head and many who attended the inquest saw me with headphones on when arriving and leaving court, a present from a dear friend to help give me an alternative soundtrack. I am an eternal optimist – life is better that way - but the hopelessness portrayed in many of the Instagram posts Molly saved or liked started sucking that light out of me and as I thought about how Molly would have felt, and the task of telling the family, at times it was overwhelming. Those of you who follow my Twitter account will have seen the new obsession with outdoor swimming – something which has helped me through, together with the immense love and support of family, friends and colleagues.
 
As I said at the press conference after the Senior Coroner delivered his conclusion, we all owe Molly's family a debt of gratitude for shining a light on this dark world, driven by algorithms, making money for tech giants and harming our children in the process – fatally in Molly's case. It is a privilege to act for Molly's incredibly brave family and Molly's words of 'stay strong and live long' continue to ring in my ears, and did so as I trawled through the material thinking about how she must have felt and the task of telling her family.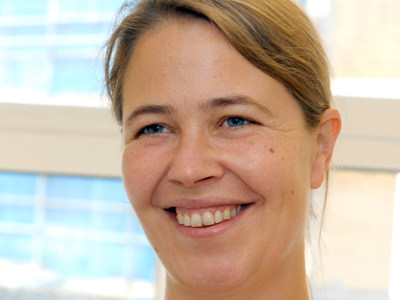 Merry Varney
Merry is a partner in the human rights department and head of the Leigh Day inquest group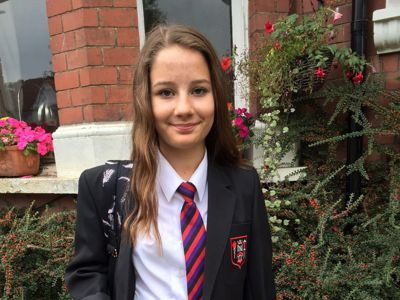 Molly Russell's family call for urgent changes to online safety
The family of 14-year-old Molly Russell have called for urgent changes to make children safe online after the inquest into her death concluded that depressive social media posts contributed to her death in a more than minimal way.