Sandeep Kaur Michael
Associate solicitor
Sandeep is an associate solicitor in the human rights team
Sandeep joined Leigh Day in 2021 and is an associate solicitor working with Emma Jones in the human rights department.
She is instructed in claims for compensation under the Human Rights Act and in negligence. Sandeep regularly represents bereaved families in inquests and is also working on the Infected Blood Inquiry. She has a special interest in representing members or ex-members of the armed forces.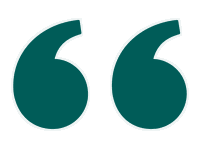 I am touched beyond words with your hard working, dedication and clear communication in regards to handling our son's death inquest up to the end.
What people say
"Can I thank you and your team for your representation, your advice throughout the process and the final result" – Sandeep's client
"Thank you so much for finalising the claim and for your constant support and hard work. I cannot tell you how grateful and relieved we are as a family" – Sandeep's client
Legal expertise

Sandeep qualified in 2014. During her training contract at Hodge Jones & Allen, Sandeep undertook seats in the clinical negligence, housing and civil liberties departments. She was involved in the initial investigatory stages of the landmark case on homelessness obligations, Nzolameso v City of Westminster [2015] UKSC 22. She also established the firm's trainee-led legal advice clinic with Camden CAB at Albany in response to the cuts made to Legal Aid.
Sandeep's career in law began as a student volunteer at the Hackney Community Law Centre and then as an immigration caseworker, focussing on proceedings that challenged unlawful removals from the UK and third country certificates. Sandeep's early Inquiry experience was as a litigation paralegal, assisting on early disclosure for the Leveson Inquiry.
Before joining Leigh Day Sandeep was an investigations lawyer for the Nursing and Midwifery Council, considering fitness to practice cases within the context of the Covid-19 pandemic.
Sandeep qualified as a military claims solicitor with a complex and varied case load covering service complaints, claims under the Armed Forces Compensation Scheme, claims for compensation involving psychiatric injury, and claims involving physical injury such as noise-induced hearing loss and non-freezing cold injuries. She also conducted personal injury claims relating to defective military equipment, and Human Rights Act and Equality Act claims. Her military inquest work resulted in the issuing of a crown censure against the Ministry of Defence. Sandeep has a keen interest in supporting and representing bereaved military families through the inquest and litigation process, and she is committed to ensuring the protection of human rights particularly for those serving in the Armed Forces. 
Education
Sandeep obtained a First Class (Hons) BA Religion, Philosophy and Ethics from King's College London before completing the Graduate Diploma in Law and Legal Practice Course at BPP Law School.
Further experience
Sandeep is a founding Trustee for the charity 'My Wild – Forest School for All' which delivers free forest school programs for children in Haringey. The charity aims to even the playing field in forest school provision and reconnect children with their city's green spaces.
Sandeep Kaur Michael in the news
West Sussex social care failings contributed to teen's death BBC News 28.9.22
Council failings contributed to death of vulnerable Haywards Heath teenager, inquest finds Sussex World 29.9.22