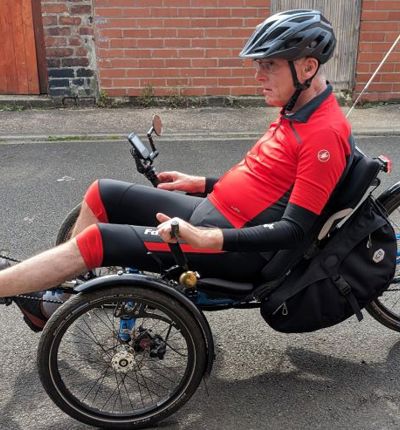 Barriers on Newcastle section of National Cycle Route 'discriminate against recumbent tricycle user' Alastair Fulcher
Disabled cyclist Alastair Fulcher is challenging Newcastle City Council over barriers on the National Cycle Route which bar his access to the cycle path at Pottery Bank.
Posted on 18 September 2023
Alastair, aged 61, of Wallsend, lives with Parkinson's disease which affects his balance, core strength and ability to walk.
He is able to get about by using a recumbent tricycle, a two-metre cycle widely used by disabled people.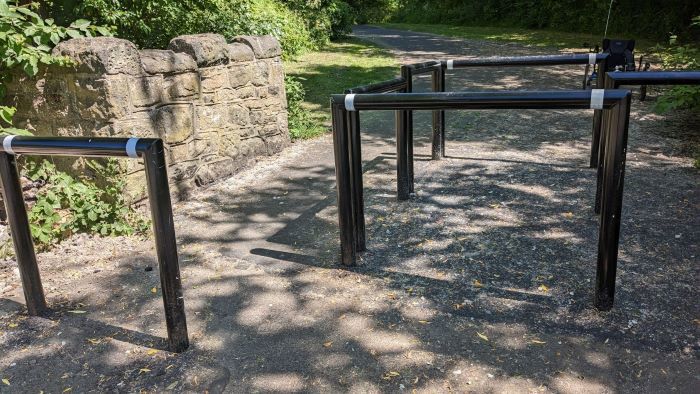 However, the cycle path at Pottery Bank, known as National Cycle Route 72 (NCR 72), has had two barriers installed at the East and West side which block Alastair's way in.
Now Alastair has sent a legal letter to Newcastle City Council to challenge the lawfulness of the barriers.
Represented by Leigh Day human rights solicitor Ryan Bradshaw, Alastair claims the installation of the barriers puts Newcastle City Council in breach of the European Convention on Human Rights (ECHR) and Human Rights Act 1998, the Equality Act 2010 and planning guidance of local authorities.
The ECHR Article 2 Protocol 4 enforces the right to freedom of movement. Article 14 prevents discrimination in securing the rights and freedoms laid out in the Convention.
The Equality Act states that unlawful discrimination because of disability takes place if the disabled person's treatment cannot be shown to be proportionate means of achieving a legitimate aim. Alastair does not accept that Northumbria Police reported concerns about motorcycle related anti-social behaviour justifies installing the barriers at NCR 72.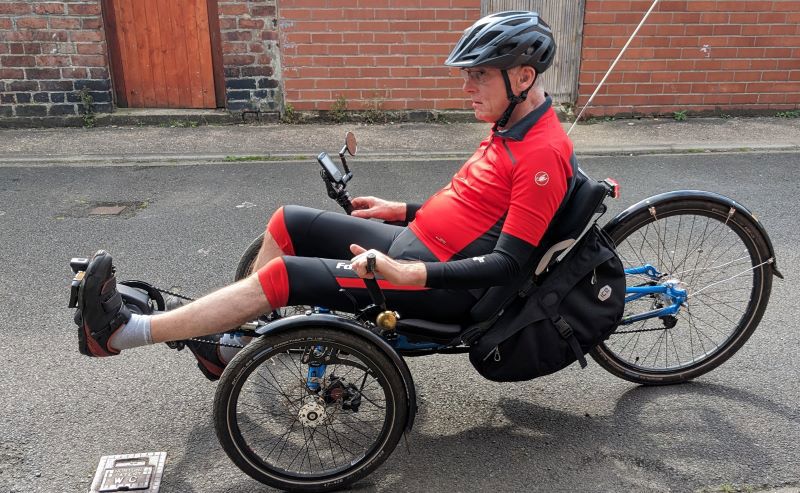 As he has been put at a disadvantage by the barriers, Alastair says indirect discrimination has taken place in relation to his protected characteristic of disability.
He says Newcastle City Council has failed in its duty to make reasonable adjustments to avoid the disadvantage that Alastair and other people with disabilities have suffered.
Cycling planning guidance from local authorities states:
Cycle routes must be accessible to recumbents, trikes, handcycles and other cycles used by disabled cyclists.
Access control measures such as chicane barriers and dismount signs should not be used where they reduce usability and may exclude people riding nonstandard cycles and cargo bikes. Schemes should not be designed in a way that access controls, obstructions or barriers are even necessary.
The built environment should be accessible to all, including young people, older people and disabled people… design should begin with the principle that all potential cyclists and their machines should be catered for in all cycle infrastructure design.
A spokesperson for the disabled people's cycling organisation Wheels for Wellbeing said:
"We are finding time-and-again that disabled people are denied access to spaces that other people can access. So many physical barriers have been put in which are far more effective at preventing legitimate users from using paths and open spaces than they are at preventing the problems that are the pretext for the barriers.
"Barriers on cycle routes are preventing disabled people from making local journeys using all sorts of mobility aids, and restricting access to exercise, recreation and natural spaces, which are all so important for physical and mental health. If there really are problems with abuse of paths, it is a policing matter. Authorities need to make it easier to report problems to the police, not discriminate against disabled people with inaccessible barriers"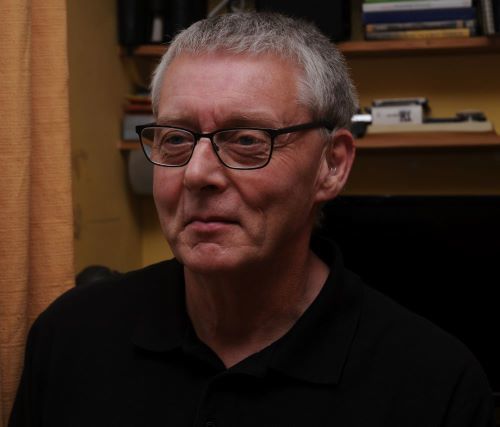 Alastair Fulcher said:
"The last time I rode through the NCR 72 barrier at Pottery Bank on a bicycle was 10 July 2022. In common with a great many able-bodied people, it never occurred to me how much of a problem this barrier causes. The fact is, as I have discovered, cycle paths are riddled with barriers such as these. It is just that this one is so important, being on an internationally recognised cycle path.
"The progression of my Parkinson's disease had made, in my opinion, continued riding a solo bicycle unwise; it was eventually going to end in casualty with a broken collarbone or worse. This is why I purchased the recumbent HD26 during August 22. This has allowed me to continue to be active and it greatly mitigates my Parkinson's symptoms.
"The location of this barrier completely denies access to me to all of the network of cycle tracks west of this point. On a bicycle, you can ride all the way to Carlisle on mostly quiet cycle paths. For me, that's not possible on my recumbent.
"I do not believe the motorcycle nuisance at Pottery Bank is so bad that a disabled cyclist should have to pay the price for tackling the issue."
Leigh Day human rights solicitor Ryan Bradshaw said:
"It is always disappointing to come across infrastructure that is inaccessible to disabled people. The fact that these barriers have been installed on a National Cycle Route compounds the issue. All cycling routes should be inclusive and accessible by default, disabled people should not have to threaten Court action in order to enjoy the types of leisure activities the rest of us can take for granted."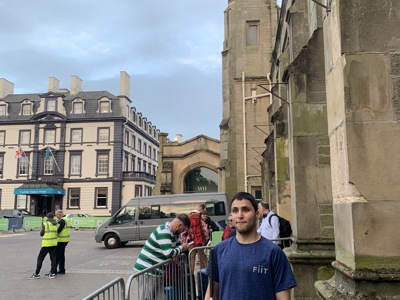 Blind man who fell on to tracks at Manchester Piccadilly calls for urgent upgrade of safe travel provision with tactile paving in train stations
A blind man who fell on to the tracks at Manchester Piccadilly after he was let down by Passenger Assist and there was no tactile paving at the platform edge is calling for urgent action to improve provision for disabled people travelling on trains.