Inquest finds multiple failures in care of high functioning autistic woman
The coroner in the inquest into the death of 35-year-old Colette McCulloch has described her death as "an avoidable tragedy".
Martin Oldham, current assistant coroner in Bedfordshire, concluded that there were multiple failures in her care, including the lack of a Mental Health Act assessment and an inadequate regime at the residential care home where she was staying, Milton Park.

The corner's full narrative conclusion was as follows: 

"Colette died on the A1 Southbound in the early hours of the 28th July 2016. She had been resident at Pathway House Milton Park and at a secure unit since the 29th December 2015. She was a voluntary patient. In 2014 an assessment of her found that she did not have the capacity to keep herself safe and she was very vulnerable. At times of anxiety she could turn to alcohol and did so on the night she died. She was failed by the lack of mental health assessment and by an inadequate regime at Milton Park which left her at large on the day of her death for far too long. No one will ever know how she came to be on the A1, but it is there she died."

The inquest was heard over seven days at Bedfordshire Coroner's Court in Ampthill.

At the time of Colette's death she was under the care of Pathway House, a residential care home, part of the privately-run "Award Winning Autistic Spectrum Disorder Provider" Milton Park Therapeutic Campus, near Bedford. She was placed there, out of her local area, by Sussex Partnership NHS Trust.

In 2014 Sussex had carried out a comprehensive assessment process.  They diagnosed Colette as having High Functioning Autistic Spectrum Disorder.  She had struggled with her mental health for a number of years and lived with anxiety, OCD and an eating disorder. 

Colette was initially admitted as a voluntary patient to a locked ward in December 2015 at Milton Park, before being moved to Pathway House in February. 

Andy McCulloch, Colette's father, told the inquest that before being placed at Pathway House, she was allowed to have overnight weekend leave at a nearby hotel. This arrangement continued after she moved to Pathway House, despite it being a "total disaster". Andy told the court that while on this leave "Colette would get incredibly anxious, she would drink, she would get lost, she would suffer falls, she would meet strangers, she lost her phone and her belongings multiple-times – she was out, alone, with no purpose and severely unwell".

On 8th June Colette was pulled out of a river having jumped off a bridge. She told her parents that she "wanted to end it all" but later gave conflicting accounts to staff at Pathway House because she was terrified of being sectioned. When she was returned from the hospital no medical or mental health professional saw her. Nobody saw her the following morning or attempted to stop her leaving. The police were contacted and a search involving a helicopter eventually located and returned Colette to Pathway House that evening. 

Andy told the inquest that they believe that Colette was not seen by her responsible clinician or her psychologist from 17th June to 28th July when she died, despite her psychologist saying he had "two further months' work to do with her" at a meeting in mid-May.

Four requests for an assessment under the Mental Health Act were rejected by the local Approved Mental Health Service, run jointly by Bedford Borough Council, Central Bedfordshire Council and East London NHS Foundation Trust. 

Colette was given notice to leave, on a number of occasions, because Pathway House had identified that they were unable to keep her safe. In July a new placement was found back in Sussex. Colette visited and was positive about moving there. But she found any change very difficult and greatly increased her anxiety. She died before moving to the new placement.

Following the conclusion Colette's parents Andy and Amanda said:

"We feel that Colette's death was predictable and preventable. She had been displaying highly risky behaviour for months before her death but she was left to her own devices with no support, structure or activities at Pathway House. We repeatedly raised our concerns but these repeatedly fell on deaf ears. The 'person-centred treatment' advertised by Milton Park, in its brochure, is certainly not what Colette received. We feel let down by everyone who was supposed to care for her and keep her safe. 

"We would like to thank HM Coroner Martin Oldham for his thorough investigation into Colette's death, especially after our experience with his predecessor. We are grateful that the failings in her care have finally been examined as part of the inquest process. 

"It is crucial that the failures in Colette's care are not swept under the carpet. It is essential that systems and staff are not allowed to repeat the same mistakes again."

"We would like to add our thanks to Merry Varney and all at Leigh Day, and Sam Jacobs and all at Doughty Street Chambers for their tireless work and incredible support. We would never have got here without them. We would also like to thank George Julian for her amazing online campaigning."

Merry Varney, solicitor for the McCulloch family from law firm Leigh Day, said:

"Colette's family have had to fight for a full and fearless inquest into her death and the hearing over the last three weeks has finally publicly aired their grave concerns about Colette's care and treatment prior to her death.

"The coroner's critical conclusion is welcome as are the sweeping changes that have been made to the services that should have helped Colette, and vulnerable patients will now hopefully be receiving a much improved service. This underlines the importance of the inquest process not just to bereaved families but also the wider public, and the Ministry of Justice should have a detailed look at my clients' experience of the coronial process, including how they may have coped without legal representation."
    
Deborah Coles, Director of INQUEST said:

"Colette's death was predictable and preventable due to blatant failures in basic safeguarding and a series of missed opportunities. These failings would never have been uncovered without the fight and determination of Colette's family for legal aid funding and an Article 2 inquest. At a time of grief, no family should have to face that battle. Their key objective has been to uncover systemic failings in the hope of changes to prevent future deaths.

"Colette's inquest has raised serious concerns about the treatment of women with mental ill health and autism and the need for specialist women's services. Urgent action must now be taken to ensure better monitoring and oversight of private providers of mental health services and a review of services provided to women with multiple needs." 

The legal team for the family is Merry Varney and Dan Webster from Leigh Day and Sam Jacobs from Doughty Street Chambers.
Related news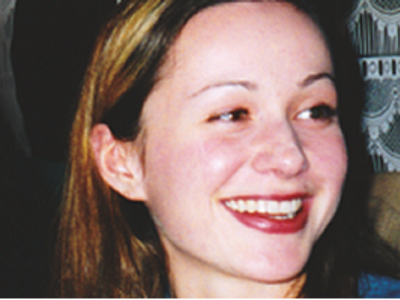 Inquest into the death of Colette McCulloch to begin on 6 March
The inquest into the death of 35-year-old Colette McCulloch will be held at Bedfordshire Coroner's Court from Wednesday 6th March 2019.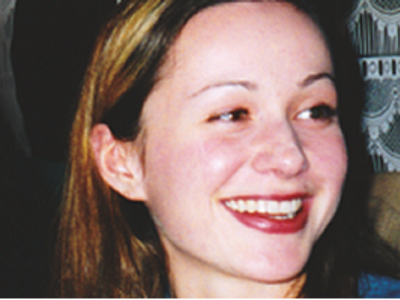 Parents of Colette McCulloch launch campaign to highlight the poor care and treatment they say she received
Colette McCulloch died whilst under the care of Pathway House near Bedford