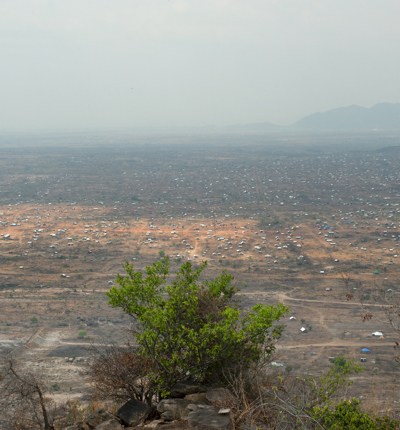 Company representatives indicted in Sweden for complicity in war crimes in Sudan
Sandra Boye-Clarkson discusses a Swedish case that could set an important precedent for company representatives' liability for grave breaches of international law.
Posted on 12 December 2021
On 11 November 2021 Swedish prosecutors announced their decision to indict Ian Lundin and Alex Schneiter, two representatives of (then named) Lundin Oil AB.
The indicted individuals are the chair and former chief executive of the company and they have been charged with complicity in war crimes while the business operated in southern Sudan between 1999 and 2003.
The prosecutors are also seeking to confiscate 1,391,791,000 SEK from Lundin Energy AB, which they assess as the equivalent value of profit made from the sale of Lundin's business in that area in 2003.
The Swedish investigation leading to these charges began in 2010 following a report by PAX for the European Coalition on Oil in Sudan on Lundin's activities in the region.
The company began oil exploration in an area known as block 5A in southern Sudan in 1997. According to the prosecutors, this area had been relatively unaffected by the civil war in Sudan, which had been ongoing for several years by this time. However, it then became one of the worst affected areas as control of oil fields in southern Sudan became a contentious issue in the civil war.
According to PAX's report, a consortium including Lundin signed a contract with the Sudanese government, despite this area not being under full control of the government at the time.
This led to international crimes being committed on a large scale in the area due to the government trying to take control of the area by force and the involvement of various armed groups allied to the government or its main opponent.
PAX's report alleged that the crimes included indiscriminate attacks on and intentional targeting of civilians, rape, abduction of children, torture, forced displacement, destruction of property and pillage.
The operations in Sudan were carried out via Lundin's wholly owned subsidiary in Sudan. However, the prosecutors argue that these two representatives had a decisive influence on Lundin Oil's business in Sudan.
They argue that by requesting that the Sudanese government take responsibility for security in the area surrounding its exploration activities, they knew that the military would take control of the area by force in order to enable the company's continued oil operations.
According to the Chief Public Prosecutor:
"What constitutes complicity in a criminal sense is that they made these demands despite understanding or, in any case being indifferent to the military and the militia carrying out the war in a way that was forbidden according to international humanitarian law."
This case is being brought in Sweden under universal jurisdiction – a legal principle that allows the courts in any country to investigate and prosecute those responsible for crimes under international law, irrespective of where the alleged crimes took place and the nationality or residence of the perpetrators and those affected.
Companies are increasingly sourcing through global supply chains and operating internationally, including in contexts of armed conflict and where breaches of international human rights and humanitarian law may occur. However, while the operations of companies in such contexts – potentially profiting from and even fuelling conflicts – has provoked discussion and use of terms such as "disaster capitalism", there have been few attempts to hold companies and their representatives to account.
The Nuremberg trials set important precedents for representatives of companies' liability for war crimes and crimes against humanity; 42 industrialists were tried by the US authorities, with 27 found guilty of international crimes including war crimes and crimes against humanity (including slave labour, plunder and spoilation of private property).
However, despite such precedents, this case in Sweden is a rare example of company representatives being charged with war crimes.
This case follows the recent landmark judgment in France in a case brought by 11 Syrian former employees of a subsidiary of French company, LaFarge, which marked the first time a parent company has been charged with complicity in crimes against humanity and the first time the French courts have recognised criminal liability for acts of a foreign subsidiary.
This case in Sweden could therefore set an important precedent in terms of liability of company representatives for grave breaches of international law, including on how complicity in this context is defined, and could join precedents being set internationally seeking to hold companies to account and to deter such action.