Household appliance fire claims
See how our expert team can help if you have been affected by an appliance fire
If you've had a fire at your home, it can be a devastating experience that damages or destroys your property and causes serious injury. Sadly, in rare cases, house fires can cause the death of a loved one. Our team of house fire solicitors have many years of experience dealing with house fire claims and cases started by faulty appliances.
Faulty appliances caused almost 15,000 housefires in 2020 . Every year problems with the following appliances start hundreds of household fires:
Washing machines
Tumble dryers
Dishwashers
Ovens
Fridges and freezers
Our household fire claims lawyer and team leader, Jill Paterson, has acted for clients affected by house fires believed to have been caused by all these types of appliance. The team also includes partner Thomas Jervis and solicitor Charlie Holt.
Over the last 13 years, the fire claims team has investigated numerous compensation claims relating to white goods companies' domestic appliances, including:
Beko
Bosch
Indesit
Hotpoint
Hoover Candy
Whirlpool
If you've suffered because of a house fire caused by faulty appliances, get in touch with our team today to discuss your claim.
Request a call
Complete our short form and we will be in touch
What should I do after a house fire?
Knowing where to turn and what to do after a house fire can be a turbulent and confusing time. After the fire brigade have extinguished the fire, they will let you know whether it's safe to return to your home or if you need to find alternative accommodation.
If you can go home, the fire brigade may advise you around ventilating the property to get rid of any lingering smoke.
If you can't go home, you have to contact your home insurance provider. They should arrange alternative accommodation if you have emergency accommodation cover.
If your home insurance policy doesn't cover emergency accommodation, charities like the Red Cross may be able to help you with information about housing, clothing and food. You could also speak to family and friends to see if they can help.
You should aim to contact your home insurer as soon as possible after a house fire to make sure they can help cover the cost to repair the damage done to your home. For more information on potential next steps, check out our after a fire FAQ page.
Get in touch today
Fill in our short form and we will call you back
Make an appliance house fire claim
If you have suffered from a fire caused by a faulty home appliance such as a tumble dryer, fridge freezer or washing machine, which destroyed or damaged your home, getting back on your feet again can be a struggle.
Dealing with the manufacturers of the product, who are often large corporations, can be daunting. That's where we come in. Our ethos is to ensure that you have just as good quality legal advice as our state bodies, insurers, and multi-nationals for all types of household fire claims. This has led us to take on many 'David and Goliath' legal struggles for justice.
White goods should not cause fires. They shouldn't destroy your life, your home, your belongings. The personal injuries caused by fires are physical and can affect you psychologically, which is often overlooked.
Who is responsible for appliance house fires?
Safety campaigners believe that appliance manufacturers have not done enough to raise awareness about potential problems associated with their products. This leaves many consumers unaware that their homes could be at risk of fire. Our team of specialist household fire solicitors believe the UK's product safety and recall system needs overhauling to protect consumer safety better.
Members of our specialist appliance fire team regularly comment in the media on the issue of product safety and recall. This includes on BBC News and Radio, ITV, and Sky, as well as in newspapers such as the Sunday Times and the Mirror. Our clients' stories have featured in news items covered by BBC's Watchdog and many other consumer programmes.
Useful household fire information
Rechargeable batteries containing lithium store a lot of energy in a lightweight and compact form. They're widely used in appliances such as laptop computers, mobile phones, digital cameras, power tools, aircraft and cars.
In rare cases, lithium batteries can overheat and catch fire. Lithium is a highly reactive substance. If there is any damage or a small fault in the battery, this can cause a short-circuit and build-up of heat. It may lead to the battery bursting into flames. Lithium batteries can be damaged:
When used in hot environments
Through excessive discharging
By over-charging
If lithium batteries catch fire, they can cause fierce explosions and create fires that are difficult to put out.
In recent years:
After being burnt in appliance fires related to lithium-ion batteries, consumers have reported injuries, including fires in phone chargers, laptops, and e-cigarettes.
Fire rescue services in the UK have reported an increase in serious house fires that have been caused by lithium batteries overheating.
Product recalls have taken place for products containing lithium batteries, often as a precautionary measure by manufacturers.
If you have been injured or suffered financial loss, if your property was damaged after an appliance caught fire, you may be able to bring a house fire claim for compensation.
Northern Ireland Government Services - clearing up after a fire
Read our blogs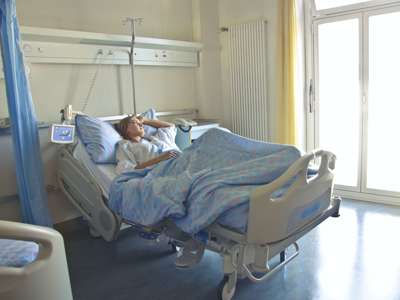 MHRA Drug Safety Update: severe and fatal burns risk with emollients
Jill Paterson, partner in the product safety and consumer law team, and Christy Allen, from the personal injury department, discuss emollients and the MHRA's campaign to raise awareness around the flammability of skin creams.
How to have a safe and happy Halloween
While the children are focused on the playful horrors of Halloween, the terrifying reality is that children's fancy dress costumes may neither be fit for purpose nor safe for wear.