Jill Paterson
Partner
Partner in the product safety team with particular experience in fire appliance injury claims.
Jill Paterson is a partner with a leading consumer law practice, having acted in a wide variety of both individual and multi-party product liability claims against multinational drug and medical product companies.
She is ranked as a 'band 1' claimant product liability lawyer in Chambers and Partners UK, and is named as a 'leading individual' in The Legal 500. She has successfully concluded cases involving a wide range of products, including allegedly defective medical devices, pharmaceutical products, and household appliances
What people say
"I want to thank you for your great concern to get things right, your frankness, intense research, updates, friendliness and above all, professionalism." - Robyn Northwood.
"I am writing to send you my profound and heartfelt thanks for all your hard work over the last few years. You have been incredibly tenacious and patient throughout this long process." - Ms Y O
"Absolutely 100% satisfaction, many thanks to all the team and credit to Leigh Day." - Mrs G R
"Always a professional, friendly service, and a good rapport with Jill and the team." - Mrs A C
"I can only thank everyone concerned with my case for making a complicated affair (for me) very simple. I never had any concerns." - Mrs T H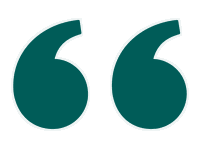 Jill Paterson is highly accomplished and highly experienced partner. She has led some of the most complex and challenging product liability litigation in recent times-including claims against the manufacturers of metal-on-metal implants.
Expertise
Jill is widely regarded as one of the UK's best claimant product liability lawyers who represents the victims of house fires allegedly caused by faulty consumer goods, including fridge-freezers, tumble-dryers, gas cookers, laptops, washing machines and electric blankets.
Jill has a passion for providing the highest standard of advice and support to families needing representation in Inquest proceedings, and in any resulting civil claims. She has acted for families in a number of high-profile Inquests, which have resulted in proposals for changes to the law.
Consumer goods: Jill and her team represent a number of families against well-known manufacturers such as Beko, Bosch and Whirlpool in claims arising out of fires or carbon monoxide poisoning linked to recalled consumer goods. The team currently acts for over 30 victims of the Shepherd's Bush tower block fire which is believed to have been caused by a faulty tumble-dryer.
Medical products: Jill acted as the lead solicitor and achieved successful negotiation of settlement in one of the prominent metal on metal prosthetic hip failure group actions. She has also successfully represented a number of patients who were implanted with allegedly defective heart defibrillator leads, knee and ankle components.
Inquests: Jill has acted for families in a number of high-profile Inquests, including the family of Santosh Benjamin, who died in a house fire caused by a faulty Beko fridge freezer. Coroner Andrew Walker made a number of recommendations in order to improve the recall system and the safety of household appliances.
Food safety: Jill represented the family of Natasha Ednan-Laperouse, a 15-year-old girl who died of anaphylaxis as a result of ingesting hidden sesame in a Pret-a-Manger baguette. Jill also represented the mother of Shante Turay-Thomas at the inquest into her daughter's death. Shante died following a suspected allergic reaction to an unknown food thought to have contained hazelnuts.
Insurance: Jill represented a group of companies who suffered property damage and business interruption following the Buncefield explosion at Hemel Hempstead. She also acted for people affected by a fire at a large self-store unit in Tottenham.
Pharmaceuticals: Acted in the Oral Contraceptive Pill litigation, the Dopamine Agonist litigation, and claims arising out of the withdrawal from the UK market of the arthritis drug, Vioxx.
International: Jill has been closely involved with a number of the firm's high profile international group claims, including claims in Kenya, the Ivory Coast, and Swaziland.
Jill cares deeply about product safety, patient and consumer rights. She continues to call for an overhaul of the product safety regime in the UK, and works with MPs, consumer groups and other interested parties.
Membership
Jill is an accredited member of the Association of Personal Injury Lawyers (APIL), co-ordinator of APIL's Multi-Party Special Interest Group and a member of their Consumer Panel. She is a member of the Pan-European Association of Personal Injury Lawyers (PEOPIL).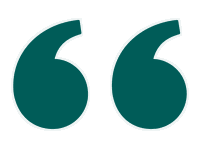 She couples a high degree of skill with great emotional intelligence, and is rightly trusted by her clients. She has a steely resolve and is a formidable opponent. And she fights very hard to secure compensation for her clients.
Jill Paterson in the news
Jill has been quoted in national and local newspapers, and has been interviewed and appeared on national radio and television, including on Channel 4 News, BBC Radio 4's You and Yours, Victoria Derbyshire, BBC News and ITV's This Morning 11.2.16 (at 5:28), when she contributed to the debate on the dangers of tumble dryers.
Rise of the robots PI Focus May 2019
Litigation funders: Consumer Rights Act class actions could have "far-reaching consequences" Litigation Futures 1.10.15
Beko widow calls for tough punishment on safety breaches Evening Standard 30.9.14