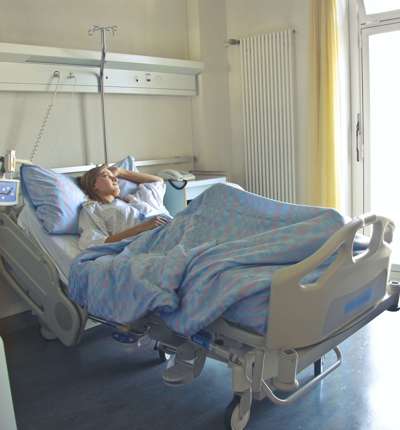 MHRA Drug Safety Update: severe and fatal burns risk with emollients
Jill Paterson, partner in the product safety and consumer law team, and Christy Allen, from the personal injury department, discuss emollients and the MHRA's campaign to raise awareness around the flammability of skin creams.
On 29 July 2020, The Medicines and Healthcare products Regulatory Agency (MHRA) announced it has partnered with the National Fire Chiefs Council (NFCC), Fire and Rescue Services and health charities in a new publicity campaign to raise awareness around the flammability of skin creams. 

The warning comes after research from Anglia Ruskin University, De Montfort University and the NFCC's Emollient Group confirmed that both paraffin and non-paraffin emollients can act as an accelerant when absorbed into clothing and exposed to naked flames or other heat sources. 
What are emollients? 

Commonly prescribed by GPs, nurses and other clinicians, emollients are used by many to help manage different dry skin conditions such as eczema, psoriasis and ichthyosis. They help prevent patches of inflammation and flare-ups of these conditions and come in a variety of forms such as creams, lotions, gels, ointments, sprays and body wash formulas. They may contain paraffin or other ingredients such as shea or cocoa butter, beeswax, lanolin, nut oil or mineral oils which can leave a flammable residue.  
What is the risk?

While emollients themselves are not flammable, the risk occurs when they absorb into fabrics and are then exposed to naked flames or heat sources. Emollients easily transfer from skin onto clothing and bedding. When fabric with dried-on cream comes into contact with a naked flame, the resulting fire burns quickly and intensely and can result in serious injury or death. The risk increases with every application of the cream as it transfers, dries and builds up on the fabric. 

According to the MHRA, 61 emollient-related fire incidents including deaths took place between 2000 and 2018. The majority (around 75 per cent) of the emollient-related fires recorded by the MHRA were caused by lighters, while others involved halogen heaters and incense burners. 

Figures from the London Fire Brigade show that since 2017, 16 people in London died in fires in which emollients are suspected to have contributed to the speed and intensity of a fire, resulting in fatal burn injury. In addition, six of the 44 fire deaths reported in Scotland in 2018/19 involved emollient products. 
The data currently shows that where people have died in fires involving emollient creams, the causalities have all been aged 60 and over. The majority were also smokers and had restricted or significantly limiting mobility issues and/or a care plan in place.

According to the NFCC, "people who use emollients and smoke are at a greater risk of setting themselves on fire, due to the flammable residue that may be left on clothes, bandages and bedding".
Past and latest regulatory developments 

Following an incident in 2008, the MHRA first took regulatory action on the issue when it published a fire safety warning over ointments with more than 50 per cent liquid paraffin.
 
The MHRA issued a further safety alert in December 2018 that extended the risk to any moisturising ointment, cream, or any other product applied to the skin with any amount of liquid paraffin (not just 50 per cent). 

It also stated concern over paraffin-free emollients if applied to large areas of skin, in large amounts repeatedly for more than a few days. Since 2018, the MHRA has recommended that labelling and product information for emollient products should include a warning about the fire hazard, with clear advice not to smoke or go near naked flames.  

According to the NFCC this latest fire safety advice (released on 29 July 2020) is based on scientific evidence that confirms for the first time that non-paraffin emollients pose the same fire risk as those containing paraffin. 

According to the MHRA, emollient residue can remain on fabric even after washing at high temperatures. Flammability tests have even shown "some of the residue transferred onto previously uncontaminated fabrics which had been washed in the machine at the same time". According to the London Fire Brigade many people do not realise that emollient residues rub off skin onto fabrics and can dry in and are therefore unaware of the potential fire risks.

The latest regulatory development also comes following the death of Yvonne Webb, aged 83, who accidentally set fire to herself when she tried to light a candle at her gas stove while wearing an emollient cream.

In this most recent press release, the MHRA advises healthcare professionals to continue to recommend emollients for chronic dry skin conditions and those using them to continue to do so as directed while remaining alert to the risk of fire when dried on to fabric. According to the MHRA it is important to minimise the risk in additional ways, such as removing long sleeved or loose clothing before cooking or using a safety lighter. 

Sarah Branch, director of MHRA's Vigilance and Risk Management of Medicines Division stated: "We want to ensure those at greatest risk, or their carers, understand the fire risk associated with the build-up of residue on clothing and bedding and take action the minimise the risk."

Rick Hylton, NFCC's Home Safety Committee Lead said: "We now know that all emollients, combined with factors such as smoking or mobility issues, pose potential fire risks and this applies to both paraffin and paraffin-free products. Washing fabrics does not fully remove this risk. This doesn't mean people shouldn't use these products, but we urge people to follow the updated fire safety advice."

The product safety and consumer law team at Leigh Day has many years of experience of tragic fires. We know that it is incredibly important that people understand the fire risk associated with these products.
 
As has been demonstrated by the number of very serious incidents over the last few years, awareness needs to be raised dramatically. It is great to see different agencies and charities working together to highlight this issue and hopefully sustained efforts will eliminate tragic incidents.