Thomas Jervis
Partner
Thomas Jervis is an internationally recognised leading consumer lawyer
Thomas regularly pursues cases of the highest value and complexity against well-known multinational companies and government bodies, including group actions.  
Thomas is an expert in consumer law, product liability, personal injury, inquests / coronial law, cross-jurisdictional disputes, insurance law, contract disputes, professional negligence and dispute resolution. He is a contributing author to "Coroners' Investigations and Inquests" published by LexisNexis.
He is an authority on product recall practice and procedure.

He regularly features in the national media on cases of public importance.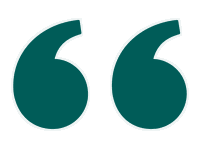 Thomas Jervis is "exceptional". He is "not only a knowledgeable and skilled litigator, but compassionate and empathetic". "He is intelligent, diligent and a delight to work with."
What people say
Thomas Jervis is "is a tenacious and effective litigator with a very pleasant manner." - Chambers and Partners.
Legal expertise
the death of of James Atkinson who died of suspected anaphylaxis after ordering food via the Deliveroo app
the death of 2 year-old Sadie Salt (who died following a choking incident at her nursery);
the death of John Wilson who died in an explosion caused by a recalled Beko Fridge Freezer (claims brought and settled in negligence)
Hoover Candy Tumble Dryer Litigation
Mr Donald O'Driscoll v F.I.V.E Bianchi S.p.A (alleged subtle brain injury following front forks failure on a Bianchi road bike)
the death of 18 year-old Owen Carey (involving Byron Burger);
the death of Natasha Ednan-Laperouse (Pret-a-Manger and British Airways);
the death of 18 year old Shante Turay-Thomas who died from a suspected allergic reaction to an unknown food;
the death of Jonathan Weatherley who died following the failure of his Kinesis Racelight TK2 when the forks separated
the Corin Metal-on-Metal Hip Litigation;
Myodil;
Whirlpool Litigation (dishwashers, fridge freezers, tumble dryers);
Beko Litigation (fridge-freezers, tumble dryers);
Medtronic Sprint Fidelis Litigation;
TGN1412 Clinical Drug Trial (referred to in media as the Elephant Man Drug Trial;
Buncefield Explosion;
Porton Down Veterans Litigation;
Trafigura v Motto.
Thomas Jervis in the news
University graduate, 23, who had peanut allergy 'collapsed and died just over an hour after taking two bites of chicken tikka masala pizza he ordered on Deliveroo' Daily Mail 8.5.22

Lawyer in the news: Thomas Jervis, Leigh Day LSG 23.3.20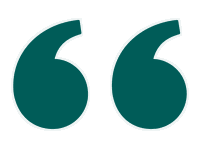 Tom dealt with my claim from beginning to end in not only an extremely professional manner but equally important he was extremely sensitive and compassionate in what we as a family were going through. I also felt like a human being rather than 'another client' from day one."