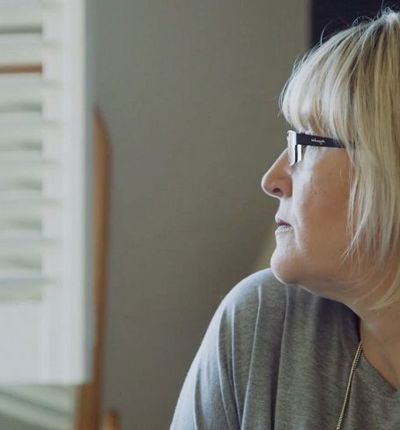 Appliance fire - Emma's story
Emma and her son were at home when a serious fire broke out
On 8 April 2013 I was awoken by the sound of the smoke alarm. I noticed thick black smoke coming up the stairs but had no idea of its source. I woke my son up and we retreated back to my room, as the smoke was too intense to descend the stairs.
I called the emergency services and we were told by the operator to close the door to the room, put a blanket down and to wait by an open window until the emergency services arrived. The wait was terrifying. I feared for both of our lives at the time.
The police were the first on the scene and had to kick the front door down to force their way in. They came and rescued us without any breathing apparatus. They were incredible.
Once we were outside the property the ambulance service and fire engines arrived. The blaze was extinguished whilst my son and I received medical attention. I was later told by one of the attending fire officers that the blaze had started at the tumble dryer.
The aftermath of the fire was an extremely difficult period.
We had to stay in a hotel for three weeks before moving into rented accommodation for a further six months. We lost everything in the fire. It was a nightmare.
I started to suffer from severe anxiety and flashbacks following the incident. I was diagnosed with Post Traumatic Stress Disorder and referred for therapy by my GP. This helped, but I knew that things still weren't right when the treatment was over.
I contacted Leigh Day in January 2014, when we were back in the home, after coming across their name online. I wanted to claim compensation for the trauma me and my family had been through, and to get some closure to help me move on with my life, but I had no idea where to start.
Leigh Day were brilliant. Our solicitor explained things to me in a straight forward way, which really put me at ease. They recognised that I may still be suffering with a psychological injury as a result of the fire and put me in touch with a private cognitive behavioural therapist, which has really helped me.
Leigh Day managed to achieve a settlement for me and my family with the producer of the tumble dryer, which has given me some closure. Money was never the driving factor behind this for me; I didn't want other families to suffer what we had been through.
I really hope that my case has made the producer sit up and take notice of the issues with some of the products they put on the market, and the life changing consequences these can have on consumers.