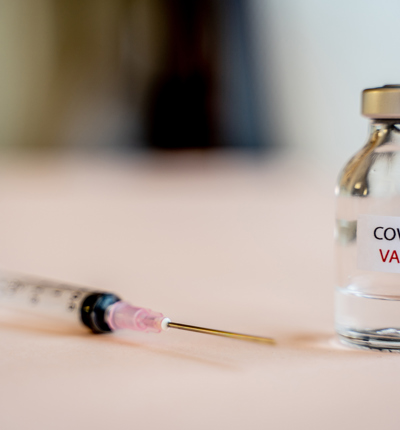 Government urged to review vaccine damages scheme
The Secretary of State for Health and Social Care has been urged to review the Vaccine Damages Payment Scheme (VDPS) by a group of individuals, and family members of individuals, who have suffered severe adverse reactions to the AstraZeneca vaccine.
Leigh Day has written an open letter to Sajid Javid on behalf of sufferers urging him to review the VDPS and provide more support to the small number of people who have suffered adverse effects from the covid vaccine.
Amongst those families who have approached law firm Leigh Day for help is the widow of a 32-year-old doctor who died after receiving the AstraZeneca vaccine, leaving behind two children under seven years old. Another is the husband of a 46-year-old woman who suffered cerebral venous sinus thrombosis (CVST). She is the mother of two children, and was initially left paralysed, confined to a wheelchair and unable to communicate. She is currently at a rehabilitation facility some 16 weeks on from receiving the AstraZeneca vaccine and will require ongoing rehabilitation and adaptations to her home in order to return to live there with her family.
Leigh Day has also been asked for help by Cambridge 33-year-old Joseph Robinson, the father of a two-year-old, who suffered VITTs (vaccine induced thrombotic thrombocytopenia) resulting in a Cerebral Venous Sinus Thrombosis (CVST), a type of blood clot that forms in the brain, and additionally an intracerebral haemorrhage. He had loss of sight in one eye which has not fully returned, the language centre in his brain is damaged, severely affecting his reading and writing, word recall and ability to retain information. He has experienced personality changes and memory loss. All of these symptoms have meant he is no longer able to work as an osteopath and private clinic owner, continue his Strength and Conditioning Master's degree studies, and is unlikely to recover sufficiently to return to this medical based profession again.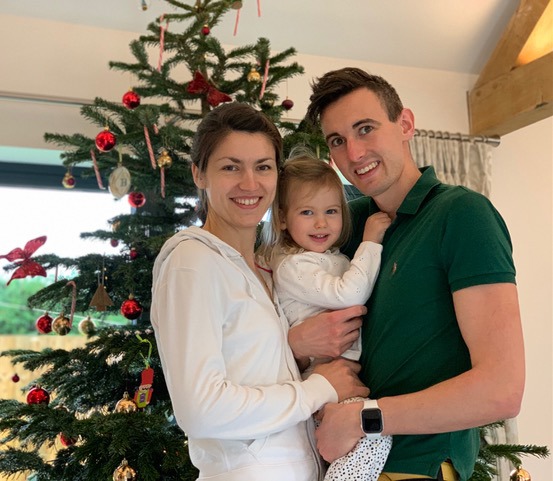 The VDPS was set up in 1979 as a temporary measure intended to provide a lump-sum social security benefit to children who had become severely disabled as a result of vaccination. It came in the wake of a scare over the safety of the whooping cough vaccine and was put in place after campaigning by parents and patient groups.
The scheme has been criticised for many years for its numerous problems, including that the disablement threshold requires a 60 per cent disability to qualify for a one-off payment, which is currently £120,000 under the scheme.
In the letter sent to the Secretary of State for Health and Social care, sent on behalf of the group by Leigh Day, the minister is asked to overhaul the VDPS to make it more accessible, with payments based on need rather than an arbitrary figure. They ask that the sums available should be sufficient to cover the support needed to deal with life-changing injuries, so that victims do not need to bring separate legal action. It is suggested that the scheme could be funded by a mixture of public and private funds.
They also call for a staged level of assistance to be provided to those who may have suffered disability which does not reach the 60 percent threshold, but which seriously impacts an individual's ability to work and care for themselves.
In response to an FOI request made by Leigh Day to the Department of Work and Pensions (DWP) it has been confirmed that 6,665 claims have been received by the VDPS since its inception in 1979, of which 946 have resulted in an award. The DWP said that the majority of claims to the scheme are turned down on the basis of medical assessments that have concluded that a vaccination did not cause the disability.
Bernitta Robinson's husband Joseph suffered VITTs, resulting in a Cerebral Venous Sinus Thrombosis and intracerebral haemorrhage, and will not be able to return to work as an osteopath. Bernitta said:
"The vaccine damages scheme is an insult to families who have faced such trauma and loss. These individuals took the vaccine to protect others and now have been left struggling with the life-changing consequences of the AZ vaccine.
"The impact of almost losing my husband, father to our young daughter and loss of my clinic co-director has been an extremely difficult time in our lives. One which we will never be able to forget for the consequences to our lives as a result. My heart truly goes out to the families adversely affected by the AZ vaccine who have lost mothers and fathers at such a young age."
Zahra Nanji, solicitor at law firm Leigh Day, said:
"We recognise the incredible and important role that vaccines are playing in fighting this pandemic, but should the worst occur, sufferers and their families should have the assurance that they will be financially looked after. The government must ensure that those people, when doing the right thing in taking the vaccine to not only protect themselves but the communities in which they live and work, are properly protected in the very small number of cases in which serious adverse events do occur.
"We urge the Government to take this opportunity to not only update the VDPS to a level commensurate to meet the needs of those injured by a vaccine but also take steps to implement the recommendation made by Baroness Cumberlege in respect of establishment of appropriate no-fault redress schemes.