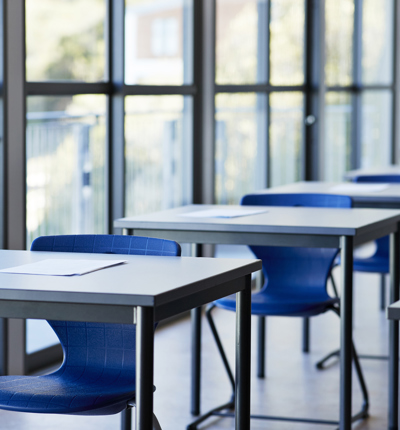 Abuse in schools
Contact our abuse claims team if you need support and guidance with making a sexual abuse in schools claim
Abuse is unacceptable under every circumstance. But sexual abuse in schools is particularly devastating and Leigh Day's specialist lawyers deal with these claims, as well as verbal abuse in schools.
Schools are places that we trust children will be safe, educated, and well looked after. But sadly, there are occasions where teachers or teaching assistants use their position of trust to abuse children sexually, physically and/or emotionally. 
Leigh Day represents victims and survivors of abuse in:
boarding schools
state schools
private schools
residential schools
religious schools.
It's possible to secure a compensation claim against the institution where the abuse took place, as well as the abuser themselves.
It can sometimes be difficult to identify the correct identity of an institutional defendant, especially where the institution has transferred ownership or has closed down. Our team of specialist child abuse lawyers can help with this.
Discover how Leigh Day can help if you are a victim of verbal or sexual abuse in schools and prevent the abuser from attacking again.
What is abuse in schools?
Abuse in schools by teachers or other staff members occurs when they extort their position of trust and take advantage of the child they are teaching or supporting. Sometimes the perpetrators or abuse in schools are other children or young people, which can be harmful for both the attacker and the victim.
Abuse in schools may take the form of:
Sexual abuse – the attack is sexual in nature, including both physical and non-contact acts.
Physical abuse – where pain is deliberately inflicted onto the victim and causes physical harm.
Verbal abuse – a type of emotional abuse where the abuser uses their words to gain power over the victim, such as gaslighting or blaming the child.
Emotional abuse – a form of psychological abuse that could include humiliating, isolating, or ignoring the child.
Sexual abuse in schools
Sexual abuse in schools includes any sexual activity, including non-penetrative and non-contact acts. Non-contact acts may include producing sexual images.
It may occur in a school environment where there is a toxic culture and sexual harassment, misogyny and sexism is tolerated.
In complicated circumstances, the sexual abuse may be from another child – the attack may be a reaction to their own experiences. In sexual harassment by children cases, some perpetrators have experienced sexual abuse themselves and may act towards others in the same way – not realising it is wrong.
Who can make an abuse in school claim?
Either the parent of a child who has been abused, or the victim themself, can make an abuse in school claim. You may be able to report a claim on behalf of a loved one who is unable to claim themselves.
Leigh Day understands that there are numerous reasons why victims and survivors of abuse are unable to disclose their abuse at the time. One of the most prominent reasons is concern that they will not be taken seriously – especially when the abuser is from a position of trust, like a teacher.
In certain circumstances it is possible to secure a child abuse in schools compensation claim a long time after the abuse took place. No matter how long ago the abuse was, it is worth trying to make a claim.
Leigh Day lawyers are experts in securing child abuses claims and are well equipped to support survivors through this emotional and sensitive time – in a confidential basis.
How to start an abuse in school claim?
Do not hesitate to contact us for advice if you were emotionally, physically, or sexually abused in a school or by a teacher.
We appreciate the difficulties associated with reporting on abuse and the pain and suffering caused by it. We are able to provide independent and confidential legal advice to you, regardless of when the abuse took place.
Remember to not let legal costs stop you from trying to make a claim, as there are financial options to consider. These may include legal aid or a special insurance policy.
To make an abuse in school claim:
Contact a member of the Leigh Day team for confidential advice on the merits of a legal case.
We will discuss gathering evidence, your chances of successfully securing compensation, as well as the amount of compensation you could receive.
Most cases are settled before going to court. But if you do need to appear in court, our team will help and support you through the process.
Why choose Leigh Day?
Not only do Leigh Day try to bring about a claim for financial compensation, but we also push to obtain an apology from the institution. We campaign to try and ensure that safeguarding and laws are changed to better protect children from abuse in schools.
Regardless of if the school is run by the state or if fees of tens of thousands are paid every year by parents, children in schools should always be safe from abuse.
Some of our successful and ongoing cases against schools include:
All Hallows' School, Somerset
Baston House School, Bromley
Bitterne Park School
Boveridge House School, Wimborne, Dorset
Five Acre Wood School, Maidstone, Kent
Gisburne House, Islington
Hammond School 
Kestrel House School
Lower Lee School
Malsis School, Crosshils, North Yorkshire
Old Beckenham Hall School
Porthcawl Comprehensive School
Queen Mary's School, Lytham St Anne's
Shebbear College, Devon
Springwood Primary School, Salford
St George's School, Great Finborough
St John's School, Sidmouth
St Richard's School, Bromyard nr Bromsgrove
St Vincent's Approved School, Dartford
Swaylands School, Barnet
Terra Nova School, Cheshire
The Dragon School, Oxford
The Royal Alexandra and Albert School, Surrey
Whitgift School 
Winchester College
Frequently asked questions
In most cases you have three years to make a claim from the date the abuse occurred. In the case of child abuse, the three years begins when the child turns 18 years old. It is possible to ask the court to allow your case to continue out of time but it is best to speak to our specialist child abuse lawyers about this. Time constraints do not apply to those who are mentally unable to manage their own affairs.
It's best to make a claim as soon as possible, especially as there are different time frames if the abuse took place overseas.
Our specialised lawyers will help determine who should take final responsibility for the child abuse in school. The claim could be made against the perpetrator that abused you or the institution itself - whose responsibility it was to protect and keep the child safe.
You should never let concerns of legal costs prevent you from starting a claim over abuse in schools. Legal costs could be paid through:
No win, no fee – you only pay if your claim is successful.
Legal aid – based on your financial circumstances.
Private funding – you can pay the fees directly.
Legal expense insurance – sometimes an add-on to home insurance.
Restraint and seclusion in schools
Read more about claims relating to the use of restraint and seclusion in school
News and blogs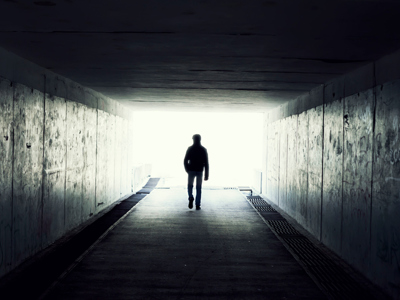 Former Sutton Valence School pupil settles claim for sexual abuse by teacher
A man who reported being sexually abused in the 1980s by Kent teacher and school chaplain, Rev David Barnes, has settled his legal claim against prestigious Sutton Valence boarding school who have agreed to offer an apology.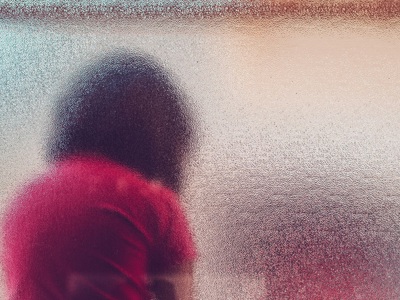 Survivor of sexual abuse at Royal Alexandra and Albert School settles legal claim for £95,000
A former pupil of the Royal Alexandra and Albert School in Surrey has settled his claim for compensation following abuse which he was subjected to by housemaster Allen Meredith during his childhood at the school in the 1980s.