Carbon monoxide poisoning
Get in touch today to start your carbon monoxide claim
Breathing in too much carbon monoxide can have a serious impact on your health. Sadly, in some cases it may even lead to the death of a loved one.
As carbon monoxide has no smell or taste it can be hard to detect, and symptoms of poisoning are similar to a common flu. This means you may have been exposed to the deadly gas without knowing it.
Each year in the UK, carbon monoxide poisoning causes around:
If you or a loved one have been exposed to CO from faulty products that have caused health complications, you could be entitled to carbon monoxide poisoning compensation. This could be due to problems with:
Kitchen appliances
Gas fires
Water heaters
Open flames
Our team of carbon monoxide lawyers have supported both victims and families who lost their loved ones following exposure to carbon monoxide. We can represent families during the inquest process and investigate possible carbon monoxide claims to secure compensation for yourself or a loved one.
What causes carbon monoxide poisoning?
When you inhale an open fuel, such as gas, coal, wood or oil, it can cause carbon monoxide poisoning. When these fuels aren't burned fully, the 'leaked' CO enters your bloodstream and prevents your body from getting enough oxygen.
Leaks from common appliances that may cause carbon monoxide poisoning include:
Boilers
Grills
Cookers
Central heating systems
Water heaters
You may also be exposed to CO through blocked chimneys, faulty car exhausts and paint fumes .
What are the symptoms of carbon monoxide poisoning?
As carbon monoxide enters the bloodstream, it damages your cells, tissues and blood vessels. This can cause symptoms such as:
Nausea
Headaches
Dizziness
Breathing difficulties
Vomiting and abdominal pain
Irritability, confusion and weakness
Unconsciousness
For a full list of symptoms, check the NHS website. If you believe you or a loved one are experiencing carbon monoxide poisoning symptoms, contact your GP immediately.
Detecting carbon monoxide
Because CO cannot be seen, smelled or tasted, it can be impossible to identify without a working carbon monoxide detector.
However, there are some signs to look for that may indicate carbon monoxide's presence. These include:
Orange or yellow cooker flames (rather than blue).
Soot or yellow-brown staining near kitchen or heating appliances.
Unreliable pilot lights on boilers that blow out frequently.
Heavy condensation inside your windows.
How to make a carbon monoxide poisoning claim
In some circumstances, you might be able to make a carbon monoxide compensation claim. This includes if you or a loved one has:
Suffered a severe injury such as brain damage.
Been left with serious long-term health problems.
Because of:
A defective product.
Someone else's negligence, such as your landlord.
To start your claim, get in touch with our team of specialist carbon monoxide solicitors for a free and confidential consultation. One of our team will listen to your story, advise you whether we think you have grounds for a claim and the next steps.
What happens during the claims process
If you wish to make a carbon monoxide claim, there are a few steps to follow.
Work out who is responsible
One of our specialist carbon monoxide solicitors will work closely with you to figure out who is responsible for your exposure to CO. We'll then get in touch with them to see if they accept fault to avoid taking your case to court.
In some cases, it may be difficult to know who's at fault straightaway. But this shouldn't stop you from making a claim.
Gather your evidence
If those responsible do not accept blame, we may need to gather evidence to support your claim. This could be:
Medical records – for both immediate and long-term health conditions caused by CO.
Customer reports – if a faulty product is responsible, we can investigate whether others have been affected by the same issue.
House surveys – we can investigate negligence in rental homes, such as missing carbon monoxide alarms.
Securing carbon monoxide compensation
If those responsible admit fault, we may be able to secure compensation there and then. However, if they won't accept blame or your compensation amount, your claim will likely go to court.
How much compensation you may secure depends on the type of claim made, including claims for injuries or death.
If you are successful, your compensation can help cover:
Any pain caused by your injuries, both physical and mental.
Travel expenses to and from medical appointments, hospital visits and therapy sessions.
Loss of earnings, if you cannot work because of the impact on your health.
Any continuing health problems.
Cost of repairs, for any changes to your accommodation or workplace.
Carbon monoxide poisoning claims: FAQs
You can make a carbon monoxide poisoning claim for yourself or on behalf of a loved one who died if:
Someone else is responsible, such as an employer or landlord.
OR
The product was faulty, including appliances not fit for purpose and/or poor installation that caused a CO leak.
Responsibility for carbon monoxide poisoning depends on where the incident took place.
For example, if you're exposed to CO at work, your employer may be liable. They should have a risk assessment and risk controls in place when CO poisoning is a possibility (such as where a gas boiler or heating system is installed).
Proving injuries sustained related to carbon monoxide poisoning that occurred at work, where there were no or improper risk controls (such as no CO detectors or alarms in place), could mean your employer is liable. However, it can vary on a case-by-case basis.
If CO exposure happens at home, usually one of three people are liable:
The landlord (if living in rented accommodation where no carbon monoxide alarm is present).
The company who made the product (if the product was faulty).
The person or company who fitted the product (if poor installation led to a leak).
You usually have three years to make a claim for any kind of personal injury, including carbon monoxide poisoning claims. There are exceptions if:
You're claiming on behalf of a child – claims for children can be made up to their 18th birthday. After that, they have three years to start a claim.
A loved one died – you have three years from the date a loved one passed away to make a claim.
The incident happened abroad – international claims vary due to the country's own laws.
The person wasn't of sound mind – you can claim on behalf of an individual who cannot handle their own case.
See our carbon monoxide settlement successes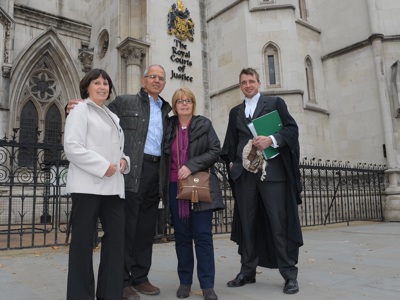 Carbon monoxide poisoning - Kevin's story
Kevin Branton died on 13 November 2010 as a result of carbon monoxide poisoning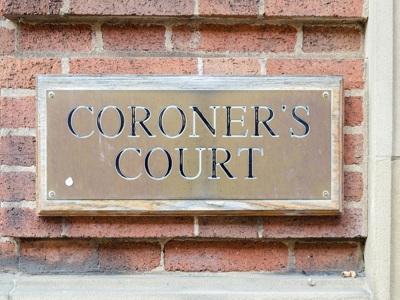 Product safety inquests
Our product safety inquest team has extensive experience in supporting families at inquests