Mesothelioma claim - Rosalba Bhaloo
Compensation: Substantial and cost of future treatments
Rosalba Bhaloo, aged 70, worked in the offices at the showroom in Great West Road, Brentford, Middlesex, between 1972 and 1974.
She frequently walked through and spent time in the workshop which repaired and serviced Fiat vehicles which included repairs and servicing of brakes and clutches, both containing asbestos.  The mechanics used compressed air lines to blow out the dust from the brake drums, including asbestos dust, which Rosalba inhaled. 
After Rosalba contracted asbestos related cancer mesothelioma, her case for compensation was taken over by Harminder Bains, partner at Leigh Day solicitors. She was asked by Rosalba to take over the case from another specialist law firm.
Harminder commenced proceedings in the High Court. However, Fiat fought the case and produced witness evidence which they claimed contradicted Rosalba's version of events. They argued that Rosalba did not have mesothelioma because she had survived longer than most mesothelioma patients. They tried to obtain a third medical opinion and adjourn the four-day trial, which would have prolonged Rosalba's case.
Fiat's application to adjourn the trial was heard by Judge Sarah Richardson on 12 November 2019 and she dismissed the company's bid for permission to rely on expert evidence challenging Rosalba's lifetime exposure. 
Rosalba and her son Virgil were due to give evidence at the subsequent trial.  However, just before the trial was due to begin, an Order was made to settle out of court for Fiat to pay Rosalba a substantial lump sum in compensation together with provision to pay her future medical treatment costs. 
Harminder said: "This case is an example of a company who fought tooth and nail before they were finally forced to accept their responsibility to pay compensation to an employee who has been affected by working practices which put her at risk in the workplace some 40 years ago. I am very glad we were able to secure compensation for Rosalba and her family."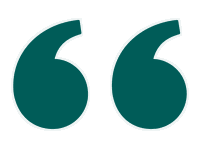 As a family we can honestly say that Harminder worked relentlessly to fight our corner and ensure that not only were we awarded compensation, but the additional peace of mind of knowing that future treatments would be covered as and when required. We are tremendously grateful to Harminder for taking on our case when other firms wouldn't. The process was clear and non-intrusive, and we will be forever grateful."
Counsel representing Rosalba were Robert Weir QC, Devereux Chambers and Patrick Kerr, 12 Kings Bench Walk.