Mesothelioma claim - Derek Welsh
Location: A V Ogden & Sons, Otley and Brown & Mason Ltd, Kent
Compensation: Six-figure sum
Derek Welsh, aged 79, worked for A V Ogden & Sons, of Otley, Leeds, between 1975 and 1976. He then worked at Brown & Mason Limited of Birchington-on-Sea, Kent, between 1988 – 1998.  Both companies were demolition firms.
During his employment at A V Ogden & Sons, Derek was involved in the demolition of the Co-op at Ryhope in Sunderland, which, at the time, was the biggest Co-op in England. Derek's role was to salvage timber and slate from the site.
Derek alleged that he worked adjacent to other men who were removing asbestos lagging from pipework and who were knocking down asbestos ceiling tiles during the demolition.
The disturbance of these asbestos containing materials resulted in high levels of dust. Derek was never given a mask or warned about the dangers of working with asbestos during his employment.  Evidence confirmed that such exposures to asbestos could cause mesothelioma.
Derek was also exposed to asbestos while he worked for Brown & Mason Limited as an asbestos stripper in the 1980s. His job involved the removal of asbestos insulation at old power stations which were being demolished.
He removed loose asbestos with a fireman's axe and scraped off the remaining asbestos, which created large clouds of dust. He collected the dust and debris which fell onto the floor with a shovel and placed it into bags. 
Although the work was carried out inside a tented environment, evidence obtained by us showed that the working environment was not safe. Derek was provided with a mask, but it did not fit against his face correctly which allowed dust to get into the mask.
Complaints were made to Brown & Mason Limited at the time about the inefficiency of the masks, but these were not responded to.
In February 2017, Derek began to suffer with breathing problems. After telling his GP he had worked in the asbestos industry, he was referred for a chest x-ray and subsequently for a video assisted biopsy. In November 2017, Derek received the biopsy results which diagnosed him with mesothelioma, a terminal cancer caused by exposure to asbestos.
Liability was only formally admitted by both companies after the issue of proceedings. Derek received a six-figure settlement.
As part of the settlement an agreement was secured that allows Derek to seek the cost of non-NHS funded treatment, such as immunotherapy treatment, that may be recommended to him by his treating consultant at a later date.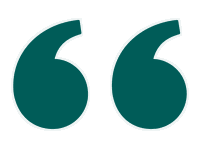 "Derek regularly came into contact with asbestos while working at A V Ogden & Sons and Brown & Mason Limited. Neither company took adequate steps to prevent Derek being exposed to asbestos despite knowing how harmful it was. We are pleased that Derek has received compensation from both of the companies and has secured a settlement that allows him to seek the cost of future treatment."
Asbestos lawyer at Leigh Day