Mesothelioma claim - Thomas' story
Location: North West Gas Board, Merseyside
Compensation: Six-figure settlement
The man, who we have named Thomas, lived in Southport, Merseyside, and worked at North West Gas Board in the 1950s and 1960s. He maintained boilers that were fed by steam pipes, which were lagged with asbestos. In December 2017, he was diagnosed with mesothelioma and died in 2018 aged 93.
Despite his years he was an active man. Immediately prior to his diagnosis he was sailing with friends who, despite being considerably younger, considered him to be the fittest man on the boat.
During his employment as a maintenance engineer and fitter at North West Gas Board, Thomas maintained boilers which were fed by steam pipes which were lagged with asbestos. Thomas was regularly asked to access the valves and joints which would require the existing asbestos lagging to be broken and stripped in order to get at the joints on the pipes. He would hit the existing lagging with a hammer, the lagging would break up and significant amounts of dust would be produced, which would fall to the floor and Thomas would sweep up the debris and dispose of it.
Thomas would then have to form new lagging and had sacks of raw asbestos that he obtained from the stores. He would mix the asbestos with water and handle it before putting it in a bucket or tub to mix it with a stick. He would then put it onto the pipework and smooth it over by hand or with a steel rule to create a smooth finish. Thomas was not provided with a mask or any protection while working at North West Gas Board.
In December 2016, Thomas was increasingly becoming breathless and his son took him to A&E where a CT scan revealed that Thomas had mesothelioma. A case was brought against Cadent Gas Ltd, the successor company of North West Gas Board, who admitted liability. Thomas died in 2018 but his case was continued by his wife. She then died in 2019 but the case was concluded by their daughter and a settlement of £100,000 was reached.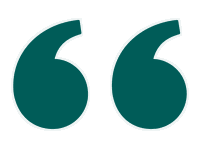 Thomas was diagnosed with mesothelioma following his asbestos exposure at North West Gas Board. Whilst the diagnosis came when Thomas was in his 90s he was an active man and a carer for his wife. The illness changed the way that Thomas and his wife lived. We are pleased to have been able to secure justice for his family and obtain significant compensation."
Asbestos lawyer at Leigh Day