Mesothelioma claim - Derek Rowe
Location: William Penn school, East Dulwich
Compensation: Significant
Harminder Bains dealt with Trudy McGuinness' case for compensation arising from her husband Derek Rowe's death from the asbestos-related cancer mesothelioma.
Derek was exposed to asbestos whilst working as a carpenter's mate employed by a building company called Thomas & Edge Ltd in the 1950s.  He was only 16 years old when he was sent by Thomas & Edge Ltd to build shuttering for concrete on buildings for the William Penn School, which was being constructed.
Derek was diagnosed with mesothelioma in January 2017 and died in September 2017. Upon Derek's death Trudy continued to pursue the legal case.
Thomas & Edge Ltd denied they were responsible for Derek's death and disputed the claim.  The case was set down for a four-day trial on the 15th to 18th October 2019 in the Royal Courts of Justice, London. 
However, on the morning of the third day, after two days of evidence from the negligence experts Christopher Chambers, on behalf of Trudy, and Andrew Stelling, on behalf of the defendants, lawyers for Thomas & Edge Ltd confirmed that they would voluntarily consent to a judgment being entered rather than the case continuing and allowing the judge to enter a judgment.
The judge had asked Andrew Stelling whether he was resiling from his previous evidence more than once. Trudy thereafter received a substantial sum by way of compensation.
This case was relatively unusual in that it concerned asbestos exposure in the 1950s, almost a decade before the true dangers of asbestos were widely known. 
It was accepted that whilst Derek was on the building site, asbestos was sprayed on to two of the buildings under construction, for fire prevention purposes.  However, Thomas & Edge maintained that their duty of care owed to Derek did not extend to preventing his exposure to asbestos, as he was not undertaking the spraying himself.  He was merely on the construction site whilst the spraying took place.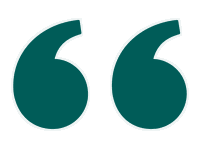 I cannot thank Harminder and her team enough. Harminder is a passionate supporter for justice and, over a period of more than two years, worked tirelessly with empathy, energy and intelligence to obtain all the information and expertise needed for our case. Her handpicked team of Rob Weir QC, Patrick Kerr, as well as her assistants could not have devoted themselves more. "I felt looked after and cared for; an experience which could have been painful, became fascinating and indeed a pleasure. Thank you all of you for wonderful work and support."
Trudy McGuinness pictured with her husband Derek
Breach of duty - The Building (Safety, Health and Welfare) Regulations 1948
On behalf of Trudy it was argued that the Asbestos Regulations 1931, the Factories Act 1937 and the Building (Safety, Health & Welfare) Regulations 1948 applied. In particular:
Counsel representing Trudy were Robert Weir QC, Devereux Chambers and Patrick Kerr, 12 Kings Bench Walk.