Wales has a long and rich industrial heritage; however, this proud history comes with a dark side, with the power stations, chemical plants, docks and steel works leaving a terrible legacy of asbestos related diseases.
If you or a loved one believe you were exposed to asbestos when working in Wales, which has led to illnesses including mesothelioma, asbestosis and lung cancer, however many years after being exposed to the deadly material, you could have a claim for compensation.
Speak to our team with knowledge of Welsh industry to investigate a compensation claim for you or a loved one.
Ready to talk? Speak to one of our specialist team about your asbestos claim in Wales. Call 020 7650 1200 or email the team.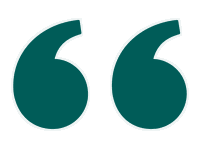 'Leigh Day have assembled what is probably the most experienced team of asbestos lawyers anywhere in the UK.'"
Contact the asbestos team
Asbestos sources in Wales
There are many workplaces where asbestos was in common use in Wales, particularly in the industrial heartlands of South Wales, as well as in places such as Trawsfynydd Power Station in North Wales. Deeside and Clwyd are home to various industries including the aeronautical industry and have links to Cheshire and Merseyside, with many individuals having worked in oil refineries, chemical plants and shipyards. The Vale of Glamorgan and Torfaen both have rates of mesothelioma higher than the UK average, with Newport, Monmouthshire and Blaenau Gwent also registering high rates of mesothelioma.
Asbestos was used for various purposes across Wales before its dangers were understood, particularly in industrial workplaces such as power stations, chemical plants and steel works. Many people exposed to asbestos in Wales were not provided with any personal protective equipment (PPE) when working closely with the substance.
Power stations
Asbestos was extensively used in power stations, such as in lagging (insulation) for the pipework and steam boilers. Sometimes, the asbestos lagging was removed and fresh asbestos lagging was applied. This process may have caused dust particles to be breathed in both by those performing the work and by those working in the vicinity.
Power stations in Wales where asbestos may have been present include:
Carmarthen Bay Power Station
Trawsfynydd Nuclear Power Station
Wylfa Power Station
Aberthaw Power Station
Power stations used asbestos as a highly durable insulating material on boilers, machinery and associated pipework to generate electricity. This insulation was repeatedly disturbed during the operation of power stations and workers were exposed to asbestos fibres that filled the air.
Docks and shipyards
Dockworkers in Cardiff Docks and Barry Docks in the Vale of Glamorgan were heavily exposed when unloading asbestos cargo imported from other countries. Tasks such as unloading the bags could be extremely dusty work and bags could often rip open during this process. Shipyard workers were also exposed to asbestos from working in the engine rooms and boiler rooms of ships, particularly when the ships were being refitted in the dockyard, as well as whilst performing maintenance out at sea.
Occupations at the docks that involved asbestos exposure included:
Laggers
Fitters
Labourers
Welders
Electricians
Plumbers
Joiners
Boilermakers
Shipwrights
Engineers
Painters
Sadly, family members of dockworkers were also exposed to asbestos fibres brought home on overalls and clothing. Secondary exposure through domestic contamination can result in similar exposure levels and many have gone on to develop an asbestos-related disease despite never working in a high-risk job.
Steelworkers
Asbestos was also extensively used for its heat and fire-resistant properties in steel plants across South Wales including:
Port Talbot
Llanwrern Mill
East Moors Steelworks
Although workers did not use asbestos in the production of steel, they were regularly exposed to dangerous levels from lagging on pipework, boilers, in the construction of furnaces and in roof sheeting.
Factories
A well-known rubber factory – the Dunlop Semtex factory in Blaenua Gwen – was designed to bring large-scale work to the post-war South Wales valleys. Asbestos was used in large quantities in the factory that manufactured asbestos lined floor tiles, carpet underlay and pipe lagging. Sadly, hundreds of former workers have since been diagnosed with asbestos-related diseases from their work at this factory.
Construction
Asbestos was used extensively in the Welsh construction industry in Cardiff, Swansea, Wrexham, Newport, Bridgend, Port Talbot and many other regions, including in ceiling tiles, floor tiles, Artex, corrugated roof sheets, and lagging for insulating pipework and boilers. We pursued a claim for a gentleman in the Newport area for his past exposure when working on building sites alongside other tradesmen who were using asbestos materials. The claim successfully settled for a six-figure sum.
Workers on construction sites in Wales who may have been exposed to asbestos include:
Joiners
Carpenters
Plumbers
Boilermakers
Labourers
Fitters
Welders
Painters
Electricians
Ceiling fitters
Our team in your region
Leigh Day has been helping families claim asbestos-related compensation for many years. If you or a loved one have been diagnosed with an asbestos related disease and you believe you were exposed to asbestos when working in any of the above industries anywhere across Wales, you may be entitled to compensation.
Our specialist team work tirelessly and with compassion to support you through this difficult period. To start your compensation claim, one of our expert lawyers will assess your case and determine whether you have a claim. They will then help and support you in taking the next steps to pursue compensation, including gathering evidence to support your case.
Our personal injury experts are specialists in securing asbestos and mesothelioma compensation in Wales.
Get in touch with our specialist team to discuss your asbestos claim in Wales. Call 020 7650 1200 or email the team.