Food safety - the Prades family
The Prades family experienced severe food poisoning after visiting a Christmas market
My family and I suffered severe food poisoning after we each ate a ham hock bap at Birmingham's Frankfurt Christmas Market in December 2017.
Environmental Health Officers from Birmingham City Council closed the stall just days after we visited.
After we ate the food, we all became extremely unwell over the Christmas period, suffering from serious symptoms including stomach cramps, fever, nausea, vomiting, diarrhoea and blood in our stools. My husband was later diagnosed with Salmonella food poisoning.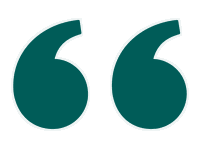 I would recommend Leigh Day to assist with food related claims. They have been very helpful with ours
The food safety team at Leigh Day, led by Michelle Victor, have secured a settlement for two members of our family to date, and continue to represent the remaining two family members who are suffering from ongoing ill-health. My husband and daughter have now been diagnosed with Post-Infectious Irritable Bowel Syndrome (PI-IBS) and Chronic Fatigue Syndrome (CFS) which studies have linked to bacterial infections such as food poisoning. Both conditions have continued to have a significant impact on our lives over the last four years. My husband and daughter find themselves more likely to contract everyday viruses and infections than prior to the incident and we now struggle to enjoy time together doing things that we once loved, such as walking the family dog, cycling and swimming.
My daughter, now aged 13 years old, suffers long-term, incapacitating fatigue and is currently unable to attend school on a full-time basis. My husband has become increasingly restricted in his physical capabilities and has suffered a significant reduction in his ability to carry out his work, which is physical in nature.
Our family's story illustrates the life-altering complications which can arise as a result of exposure to harmful pathogens that cause food poisoning, and the importance of instructing specialists to deal with such cases.
"Leigh Day have been proactively pursuing our food poisoning case for the past few years. The case is quite complex, the lawyer who we have had the most liaisons with has been thorough, researching and ensuring the case was factually correct. We received a fair settlement for what has been a difficult time. Leigh Day kept us up to date with the progress and different stages of our case whilst having a sympathetic ear on the end of the phone. I would recommend Leigh Day to assist with food related claims. They have been very helpful with ours."