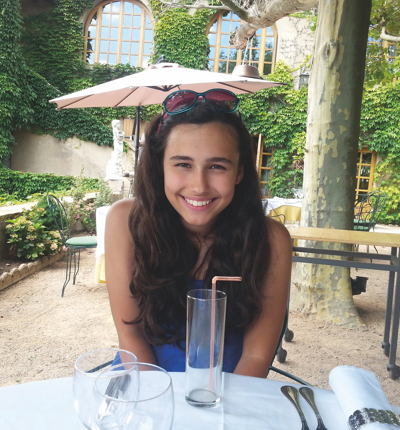 Food safety - Natasha's story
Natasha died after eating a sandwich baguette from Pret a Manger and suffering an allergic reaction while on a British Airways flight, her parents' legal fight led to 'Natasha's law' which changed food labelling laws
Natasha Ednan-Laperouse died after eating a sandwich baguette from Pret a Manger and suffering an allergic reaction while on a British Airways flight.
The Laperouse family said in a statement following the conclusion of the inquest:
"We would like to thank the Coroner, Dr Sean Cummings for how he has handled Natasha's Inquest, and our legal team for their support throughout. We would also like to thank the public for the kindness they have shown, the media for their sensitive reporting and would like to express our sincere gratitude to Dr Pearson-Jones for his efforts to save Natasha's life.
"This has been an incredibly difficult week for us as a family, but the process has however, shed light on very important issues that led to Natasha's death, not just for us as Natasha's family, but for all allergy sufferers.
"Our beloved daughter died in a tragedy that should never have happened and we believe that the inquest has shown that she died because of inadequate food labelling laws.
"We were also shocked to learn that there have been a number of previous serious allergic incidents, involving sesame seeds in Pret a Manger food, before our daughter died.
"It feels to us that if Pret a Manger were following the law, then the law was playing Russian-Roulette with our daughter's life.
"It is clear that food labelling laws as they stand are not fit for purpose and it is now time for the law to change. Natasha's inquest should serve as a watershed moment to make meaningful change to save lives."
Following Natasha's inquest the Coroner, Dr Séan Cummings issued a Regulation 28: Report to Prevent Future Deaths which has culminated in a change in the law. All foods prepared and packed on business premises will have to have a complete list of all ingredients. Natasha's Law will come into force in October 2021.