Food poisoning claims
We are one of the country's leading food safety law firms and have extensive experience representing the victims, and their families, who have suffered food poisoning.
Eating out is the highlight of the week for many people, but what happens if something goes wrong? What should you do to protect you and your family if the worst happens? If you have suffered illness or injury our dedicated food safety lawyers can help you with your food poisoning compensation claim, whether this has happened while in the UK or abroad. 
Call us now to find out more about how we can help you on a completely no-obligation basis and in strict confidence, call us on 0207 650 1198.
Get help today
Contact the food safety team on 0207 650 1198
There are various causes of food poisoning,  the most common of which is bacteria and viruses which can often occur as a result of poor food hygiene at the manufacturing, storage or during the preparation process. The effects can be extremely unpleasant and can last days but sometimes much longer.
In some cases, food poisoning can lead to serious debilitating long term conditions such as irritable bowel syndrome (IBS), rare conditions such as  Guillain-Barré Syndrome and other associated illnesses. Our dedicated food poisoning team have successfully recovered substantial compensation for clients with a variety of infections including Botulism, E Coli,  Salmonella, Shigella, Giardia, Campylobacter, Norovirus, Cryptosporidium and other associated infections.
Food retailers and suppliers have a responsibility to meet the hygiene standards to ensure customers do not become ill.
If you have suffered food poisoning after eating at a restaurant, pub or another food outlet, or after eating food purchased from a shop, our dedicated food safety lawyers could help you make a No Win No Fee compensation claim.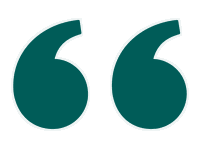 They have been absolutely fantastic from start to finish. They've been really supportive.
We are here to help
Michelle Victor and her team have extensive experience of bringing individual and group food poisoning claims. Unfortunately, incidents of food poisoning are not rare and continue to be on the increase. As the consequences of food poisoning vary, it is important for individuals and food establishments to be vigilant when it comes to food hygiene. This would ensure that food is safe and fit for human consumption otherwise the consequences of falling standards can be fatal.
Consumers must have confidence in the food they consume through increased government funding for enforcement agencies to police food safety laws and punitive sanctions for those breaching food safety laws. If you have been affected by food poisoning then contact our food safety team on the details below.
Get help today
Contact the food safety team on 0207 650 1198
Successful settlements
Representing 120 clients
Acted for more than 120 people in one of the UKs largest food poisoning outbreaks
Thompson holiday makers
Acted for Thompson holiday makers where more than 1,000 who suffered salmonella, campylobacter, cryptosporidium, shigella and giardia.
Cadbury's chocolate
Acted for a client who contracted Salmonella Montevideo after consuming a bar of Cadbury's chocolate
Read our brochure
Find out more about food allergy and food poisoning compensation claims