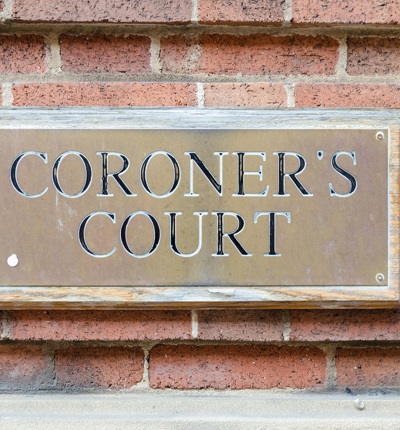 Inquests - food fatalities
Our specialist Inquest lawyers can offer support and guidance through this difficult time
Our ground-breaking cases have led to legislative changes in food labelling laws with Natasha's Law coming into force on 1 October 2021.
The Leigh Day food safety team has acted in several high-profile inquests including those into the deaths of Natasha Ednan-Laperouse and Owen Carey and we also represented the family of Celia Marsh, the second fatality linked to Pret a Manger. 
Families who have lost loved ones or people who have been seriously injured following an anaphylactic reaction or food-related incident need specialist legal advice as early as possible.
Call us now to find out more about how we can help you on a completely no-obligation basis and in strict confidence, on 0207 650 1286.
Following the death of a loved one there can be many unanswered questions. We have put together an information guide, which you can access here, providing advice on some of the practical issues you may face following the death of a loved one.
Get help today
Contact the food inquest team on 020 7650 1200
Inquests
An inquest is a hearing held when someone has died in undetermined circumstances.
The purpose of an Inquest is a finding of fact in order to determine how someone has died.
The inquest is a full and open investigation into the circumstances of the death and for the Coroner to determine who was responsible.
The Coroner (or jury) must make a "determination" (to be recorded on the "record of the inquest") on the following questions:
who the deceased was;
when the deceased came about their death;
where the deceased came about their death; and
how the deceased came about their death.
There is no definitive list of conclusions available to a Coroner. The following are those most commonly used:
natural causes (including fatal medical conditions);
accident or misadventure;
industrial disease;
dependence on drugs/non-dependent abuse of drugs;
unlawful killing or lawful killing;
suicide;
open verdict (where there is insufficient evidence for any other verdict).
On occasion the Coroner can use their discretion to express their conclusion with additional commentary on the circumstances of the death, which is called a narrative verdict.
The Coroner is an independent judicial officer charged with the investigation of sudden, violent, or unnatural deaths.
Prior to the inquest a number of hearings may be held to establish the structure of the inquest and to ensure that all relevant parties are included. A Coroner has the discretion to order:
Post-mortems – Post-mortems, otherwise known as an autopsy, is the examination of the body following death. A Coroner can order that such examinations are undertaken as part of their investigations. They may also order a second post-mortem.
Witnesses – any parties to the death can be called to give evidence as a witness.
Experts – can be instructed in order to assist the Coroner with determining the cause of death.
Documents / evidence – The Coroner can order that relevant documentation and evidence held by the parties is disclosed to the Court.
Interested persons - any person or organisation deemed entitled by the Coroner to participate in the Inquest and to ask relevant questions of witnesses.
Scope – This is where the Coroner will consider how broad or deep the inquest inquiry will be. The scope may include consideration as to whether any human rights have been breached and wider public interest in the outcome of the inquest.
Inquests are usually carried out by a single Coroner and most inquests are not conducted in front of a jury.
There are however occasions when the Coroner can call a jury if they consider that there is "sufficient reason" to do so. The circumstances in which a jury will always be summoned include where:
the deceased died in custody or state detention and the death was violent, unnatural or cause unknown;
the death resulted from an act or omission of a police officer in the execution of duty; or
the death was caused by accident, poisoning or disease which must be reported to a Government department or inspector.
A Coroner can issue a Prevention of Future Deaths (PFD) report in which a recommendation is made that action should be taken in order to protect the public.
Parties required to respond to a PFD report must provide details of the action that they will take in order to prevent future deaths from occurring and a timetable in which they will be implementing those changes. The time limit for a response is 56 days.
The reports and responses are sent to the Chief Coroner who will publish the recommendations and actions to be taken.
It is common that other parties at the inquest will be represented. Often there are complex legal and procedural issues that require the input of a solicitor.
If you choose to instruct the food safety team at Leigh Day as your legal representatives, we have the specialist expertise and wealth of experience to navigate you through the process and will:
Guide and support you through the Inquest.
Review any documents and request missing information as necessary.
Direct the Coroner to consider whether additional evidence will assist in their investigation.
Address any issues of law and make formal submissions on your behalf in respect of any issues which may arise.
Assess your funding situation which will be dependent on the circumstances of the death. In some circumstances you may qualify for legal aid.
Introduce you to our dedicated press team who can deal with any media interest which may arise given the public nature of an inquest hearing. As your solicitors we understand that a sudden loss of a loved one is an extremely painful time, and we will be there to answer any questions or convey any statements you may wish to give on behalf of your family.
Consider whether there is potential to bring a civil legal claim following the inquest.
Find out more
Read more on food safety claims
Food inquest case studies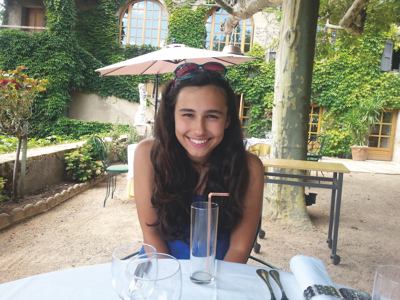 Food safety - Natasha's story
Natasha died after eating a sandwich baguette from Pret a Manger and suffering an allergic reaction while on a British Airways flight, her parents' legal fight led to 'Natasha's law' which changed food labelling laws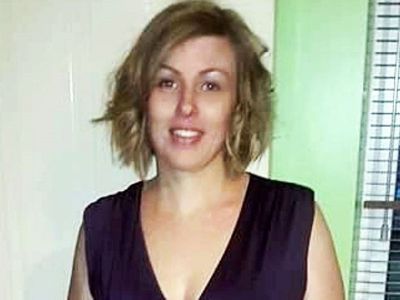 Food Safety - Celia's story
Celia Marsh died following an anaphylactic reaction after eating a Pret a Manger super-veg rainbow flatbread