Paula Atienza
Associate solicitor
Paula is a associate solicitor in the international team
Paula is an associate solicitor assisting Daniel Leader and Paul Dowling in the international department, specialising in international human rights, environmental litigation and international corruption and whistleblowing.
She is dual qualified to practice in the courts of England and Wales and Spain.
Legal expertise
Since joining Leigh Day in 2014, Paula has assisted partners on a number of complex cases across multiple jurisdictions, including:
A whistle-blowing claim on behalf of a former partner at EY who was forced out of the firm after he raised concerns regarding money laundering and conflict minerals in the UAE (Mr Rihan v Ernst & Young Global Ltd & Ors [2020] EWHC 910(QB)).
Claims on behalf of 273 Mozambican individuals who alleged they were subjected to serious human rights abuses at a Ruby Mine in northern Mozambique (AAA & Others v Gemfields Limited).
Claims on behalf of 85 Kenyan nationals who alleged that they were seriously abused by the security guards employed to protect crops at a farm in Kenya supplying major British and European supermarkets (AAA & Others v Camellia Plc & Ors).
Claims on behalf of Tanzanian farmers and artisanal miners who allege they were seriously beaten and mistreated by security operatives at a diamond mine in northern Tanzania (AAA & Others v Petra Diamonds Limited).
Claims by Peruvian citizens against Xstrata Ltd for harm suffered during the course of a protest against the company's mining operations in Peru in 2012.
A claim against the UK Security Services for their alleged involvement in the illegal rendition of a former Libyan dissident and his wife to Gaddafi's Libya.
Representing a group of Colombian farmers who claimed to have had their land devastated by the construction of an oil pipeline.
Claims against major medical manufacturers for allegedly defective products.
Paula has a special interest in corporate accountability for human rights violations, environmental damage and corruption.
Paula holds an LLM from UCL, University of London, and a postgraduate degree from the Universidad de Alcala, Spain. She is bilingual in English and Spanish and proficient in French.
Prior to joining Leigh Day, Paula completed an internship in the Office of Legal Affairs at the UN headquarters in New York. She also worked as a research assistant at the Bingham Centre for the Rule of Law at the British Institute of International and Comparative Law (BIICL).
Paula's blogs and podcasts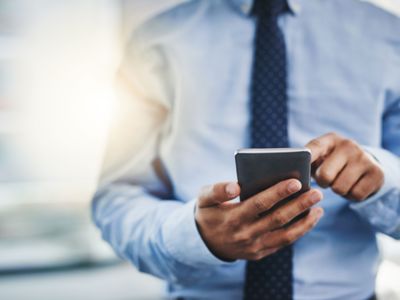 Whistleblowing with Private Eye's Richard Brooks
Listen to our podcast on whistleblowing in the financial services sector.