Paul Dowling
Partner
Paul is a specialist international human rights lawyer
Paul is a partner in the international department specialising in international civil litigation. His practice spans human rights, environmental litigation and international corruption & whistleblowing.
Prior to joining Leigh Day Paul worked at Madrid-based international commercial firm Uria Menendez. He trained and qualified as a solicitor with Leigh Day in January 2009. Prior to qualification Paul also spent a period working with the CAJAR human rights lawyers collective in Bogota, Colombia.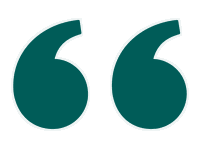 Paul is 'an excellent lawyer who I would highly recommend to others'.
Legal expertise
Since joining Leigh Day Paul's notable cases have included:
Acting on behalf of Iraqi civilians in relation to allegations of torture and abuse by British soldiers
Representing former members of the armed forces in a claim against the MOD concerning a 'friendly fire' incident in Iraq (Allbutt & Ors v Ministry of Defence [2013] UKSC 41)
Acting for a group of Kenyan tea pickers in relation to human rights violations during the 2007 post-election violence in Kenya (AAA & Ors v Unilever PLC and Unilever Tea Kenya Ltd [2017] [2018] EWCA Civ 1532
Successfully representing a former partner of Ernst & Young at trial who was forced out of the firm after he raised concerns regarding money laundering and conflict minerals in the UAE (Mr Amjad Rihan v Ernst & Young Global Ltd & ors [2020] EWHC 910(QB))
Paul holds a Masters with Distinction in International Economic Law from Birkbeck College, University of London, for which he received an Outstanding Academic Achievement Award after graduating with the top mark on his degree programme. 
Paul speaks fluent Spanish and has a particular interest in the impacts of extractive industries in Latin America. Paul has been asked to provide expert briefs to the Colombian judiciary on issues of international law relating to the impact of extractive industry projects on indigenous peoples.
Paul has a keen interest in issues concerning corruption and accountability in the professional services and financial sectors.
Paul contributed to Leigh Day's written submission to the Joint Committee on Human Rights Inquiry on Business and Human Rights in August 2016.
Paul Dowling in the news
Ex-EY whistleblower wins $10.8m in damages BBC News 17.4.20
EY ordered to pay whistleblower $11m in Dubai gold audit case Guardian 17.4.20
Paul is a contributing author to Accountability, International Business Operations and the Law published by Routledge, 2019.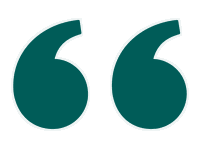 Paul is 'incredibly dedicated' and shows 'excellent client handling skills'. 'He sees the big picture. Although he has a great grasp of the detail he is not stuck in the detail. He stands back and thinks strategically about how to improve the client's position'...In short, I cannot recommend him enough'