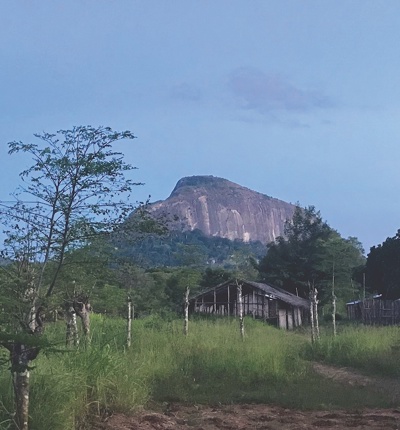 Gemfields
Leigh Day secured a settlement on behalf of 273 claimants in the Montepuez area in northern Mozambique in 2019
In 2019 Leigh Day settled a case on behalf of 273 Claimants from around the Montepuez area in northern Mozambique. The Claimant group consisted of artisanal ruby miners and local villagers from the communities in the vicinity of the Montepuez Ruby Mine.
Montepuez Ruby Mine is 75% owned by British gemstone mining company, Gemfields Limited, which is also the owner of the prestigious Fabergé brand.
The Claimants alleged that the mine's security forces, which included employees of Montepuez Ruby Mine and public and private security forces acting on behalf of the mine, had committed serious human rights violations.
Claimants alleged that they had been shot, beaten, raped, sexually abused, subjected to cruel and degrading treatment, unlawfully detained and forced to carry out menial labour.
Leigh Day also represented the families of a number of artisanal miners who were killed on the mine including by being shot, beaten to death, or buried alive in mine shafts.
Additionally, residents from the village of Namucho, which is within Montepuez Ruby Mine's mining concession area, allege that they were subjected to harassment from the mining company over several years.
The villagers told us that on one occasion the whole village was burned down by representatives from the mining company.
Although Gemfields made no admission of liability in agreeing the settlement, it recognised that violence had occurred on the mining area near Montepuez.
The settlement agreement had three main elements. Firstly, the settlement includes offers of financial compensation for each of the Claimants and provides important redress.
For many it will allow them to access medical treatment for serious physical and psychological injuries suffered as a result of the abuse.
Secondly, under the settlement, MRM agreed to provide the Namucho community with agricultural projects and training. It is hoped that this will give long term, sustainable income and economic development for the villagers.
Thirdly, Gemfields agreed to set up an independent Operational Grievance Mechanism which will provide redress for any victims found to have suffered abuse at the mine which Leigh Day have been unable to represent.
Grievance procedures should be put in place by all companies who wish to adhere to the United Nations Guiding Principles on Business and Human Rights and advocated for by industry best practice.
However, it is hoped that the Gemfields Operational Grievance Mechanism will provide a model for access to justice for victims of human rights abuses in relation to mining companies globally.
Under the Operational Grievance Mechanism an independent panel consisting of a number of experts will consider complaints of alleged victims and will determine compensation where appropriate in Mozambican law. The OGM will be monitored by an independent organisation which has expertise in business and human rights.