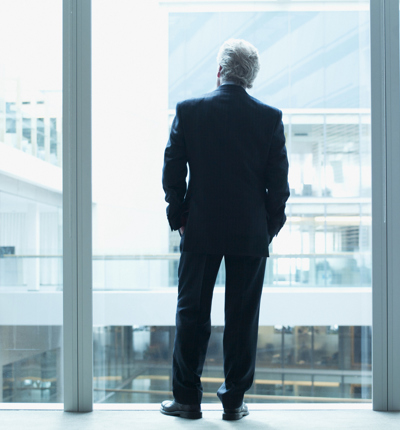 ​Former EY partner awarded $10.8m in damages in legal case against the global accountancy firm
The High Court has today ruled that EY repeatedly breached the Code of Ethics for Professional Accountants at the highest levels of management during an audit of a leading Dubai Gold refiner.
A former partner of the global accountancy firm EY, formerly known as Ernst & Young, has today succeeded in his legal case against the firm and has been awarded USD10.8 million in damages after being forced out of his job when he blew the whistle on an unprofessional and unethical audit of a Dubai gold refiner. 

In the case brought by Amjad Rihan, who was represented by law firm Leigh Day, the High Court found that EY committed professional and ethical misconduct in its handling of the audit. 

Mr Rihan's claim was heard by Mr Justice Kerr in a three-week trial which took place in January and February 2020.  Judgment was handed down on 17 April 2020.

Mr Rihan brought legal proceedings against four UK-based companies or partnerships within the EY Network after he was forced to resign from the 'Big Four' professional services firm following the identification of major violations committed by EY's audit client, Kaloti Jewellery International. The audit findings included billions of dollars' worth of cash transactions; importing large quantities of gold from Moroccan suppliers which had been coated with silver to avoid gold export restrictions; and transactions with high-risk countries such as Sudan, DRC and Iran without proper due diligence.  The concern was that Kaloti may have been trading in conflict minerals and was being used as a vehicle for large scale money laundering. The EY Defendants accepted in their defence that the silver-coated gold provided reasonable grounds for knowing or suspecting that Kaloti was engaged in money laundering. 

The High Court held that instead of transparently reporting the audit findings or terminating the Kaloti engagement, the EY Defendants acquiesced in measures designed to obscure the audit findings, and were responsible for suggesting to Kaloti that the audit reports be drafted in such a way as to mask the reality of the Moroccan gold and the cash transactions.  The court found that the audit reports that were eventually published were misleading as they avoided any attention being drawn to the audit findings.  

As a result, Mr Rihan was left with no choice but to resign and put the findings into the public domain. The individuals behind the company which supplied the silver-coated gold Moroccan gold were later convicted on charges related to money laundering and drug trafficking in a French court in 2017.  
  
In his legal case Mr Rihan claimed that he was compelled to flee Dubai because he was fearful that voicing his concerns about the audit findings had placed him at risk from the Dubai authorities, who were anxious to promote their lucrative gold industry on the world stage and preserve Dubai's reputation as an international gold trading hub. Mr Rihan claimed that the Dubai authorities, with the acquiescence of EY, intervened in the audit in an effort to cover up the findings. 

The Court found that by colluding with the Dubai regulator in its efforts to conceal the damaging findings of the Kaloti audit, EY had breached its professional duties of integrity, objectivity and professional behaviour under the Code of Ethics for Professional Accountants. The steps taken by the EY Defendants included proposing that the audit period be amended, mid-audit, in order to avoid reporting the damaging findings. The court also found the Defendants to be responsible for suggesting to Kaloti that it draft its compliance report in a manner that masked the reality of the Morocco gold issue, removing reference to Morocco and changing the coating of gold bars with silver to documentary irregularities. The judge found this to constitute professional misconduct. 

The court found that EY had breached its duty to Mr Rihan by reason of EY's failure to perform the Kaloti audit in an ethical and professional manner. The court awarded the Claimant a total of $10,843,941 (US dollars) and £117,950 in damages for past and future loss of earnings and loss of employment benefits.    

Mr Rihan said:

"Almost seven years of agony for me and my family has come to an end with a total vindication by the court. My life was turned upside down as I was cruelly and harshly punished for insisting on doing my job ethically, professionally and lawfully in relation to the gold audits in Dubai. The court ruled in my favour and found that EY breached its duties towards me, for which I am very grateful. I hope that EY uses this judgment as an opportunity to improve and take the necessary measures to avoid anything like this ever happening again."

Paul Dowling, solicitor from law firm Leigh Day who represented Mr Rihan, said:

"I am delighted that our client has finally received justice in his case. For years EY has refused to admit any wrongdoing in relation to the Kaloti audit. Instead it accused Mr Rihan of being a liar and a fantasist. Our client's character and actions have now been completely vindicated by the court. By contrast it is EY which has been found to have committed serious professional misconduct at the highest echelons of the organisation.  This important judgment sends a clear message to would-be whistleblowers that they do not have to tolerate unethical conduct within their organisation, no matter how high up the chain it goes."