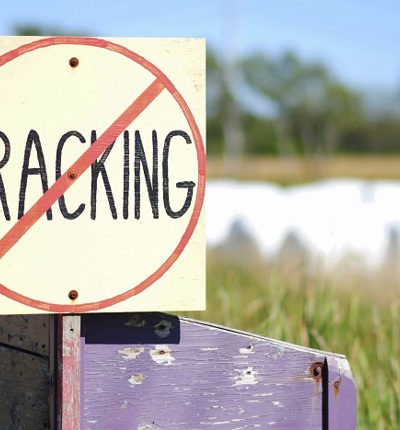 Criminalisation of Environmental and Land Defenders
Paula Atienza and Paul Dowling discuss what can be done to combat the increasing criminalisation of defenders of human rights around the world.
The recent killing of a vocal opponent to a mining project on indigenous land in Guatemala has highlighted the increasing insecurity faced by many human rights defenders.

No longer a local issue, the violent persecution of human rights defenders is now a global phenomenon.

As confirmed by the UN Special Rapporteur for Indigenous Peoples, Victoria Tauli-Corpuz in 2019, those who defend land and human rights are "declared terrorists, thugs, or criminals for defending their rights, or for simply living on lands coveted by others" and often "what begins with smear campaigns labelling defenders 'anti-development' leads to legal prosecution and arrests".

In 2019, the NGO Global Witness, in the first report of its kind, documented the criminalisation of land and environmental defenders around the world.

Gathering key data and case studies from 2018, the document contained an extensive research into the killing and forced disappearances of individuals taking peaceful action to protect their rights.

This report noted a worrying death toll, with the killing of three activists a week globally in 2018.

In their recently published 2020 report, the NGO confirmed 212 killings in 2019, a disturbing increase of 48 from the previous year.   
 
Emerging economies: Open to investment, not dissent

Increasingly, criminalisation is used as a route to intimidate human rights defenders by the very institutions intended to safeguard them.

Global Witness reports that this takes the form of one or more of the following elements: smear campaigns, criminal charges, arrest warrants, illegal shortcuts and mass criminalisation.

In 2019, two-thirds of the reported killings of human rights defenders took place in Latin America, with Honduras, Colombia, Nicaragua and Guatemala confirmed by the NGO as the top four countries with the highest killings per capita. 

Consistently ranked as the most dangerous continent for people involved in this type of work, the region's long tradition for human rights activism is often cited as a contributing factor. When complaints are raised, dissenting voices are criminalised, and in many cases, deaths follow shortly after.

An example of this worrying trend took place in Nicaragua in 2017. When a community movement opposed a local project, the mining company accused and had several of the movement's members criminally prosecuted. Charges were eventually dropped, but it exposes the risks of malicious prosecution faced by human rights defenders when protecting their land.

In Guatemala alone, the UN reported 16 killings in 2018, rising to 26 in 2019. The end of a long civil war meant the opening up of Guatemala to new international investment. Initially viewed as a welcome step, large areas of land, including land belonging to indigenous communities, was handed to companies involved in mining and plantations, amongst other industries. This is an unfortunate pattern which has been repeated in many other countries.

In 2019 the Office of the UN High Commissioner for Human Rights (OHCHR) and the Guatemalan Human Rights Ombudsman jointly published a report in which they noted a "sharp escalation of violence against human rights defenders, especially those working on land rights and natural resources" and that the "misuse of criminal law within the justice system to hinder the work of human rights defenders has become more frequent".

The report noted 75 cases of "human rights defenders criminalised for a wide array of spurious charges ranging from threats to homicide".

Amongst a long list of recommendations, they called upon the Guatemalan state to respect and protect human rights defenders and urged them to "ensure consultation with and the free, prior and informed consent of indigenous people, in accordance with international standards on decisions that affect them".

Colombia is also consistently ranked as one of the most dangerous countries for human rights defenders, with reports of an exceptional increase in violence during 2019.

Global Witness confirmed a 150 per cent rise in documented killings from 2018 and recorded "more killings of land and environmental defenders in Colombia in 2019 than anywhere else in the world".

In his recent visit to Colombia earlier this year, the UN Special Rapporteur on the Situation of Human Rights Defenders commented on the grave consequences they face for speaking up. He specifically noted that "weak state institutions, armed gangs and illegal economies contributed to making Colombia a dangerous place for human rights defenders".

This is in line with a report from March 2020 by the BHR Resource Centre which listed Colombia as the second most dangerous country for defenders focusing specifically on business and human rights between 2015 to 2019, with 181 attacks being reported and 90 per cent of those being in relation to just four industries: mining, fossil fuels, agriculture, and hydroelectric energy.
 
Is there a solution?

At a national level, the strengthening of the rule of law is essential. This means strengthening judiciaries so that they are not susceptible to external influence by companies or individuals, and bolstering civil liberties so the legal system itself cannot be abused and used against the people it is meant to protect. In order to maintain a fair playing field, human rights defenders should have access to legal and financial support in order to fight any allegations brought against them.

Companies must become part of the solution rather than continue to be a part of the problem.

They should contribute to holding governments to account by raising human rights concerns with State authorities when these arise, as well as doing more to oversee their own supply chains and ensure that their own activities do not have a negative impact on individual and collective rights.

They should adopt a zero-tolerance approach to attacks on human rights defenders linked to both their operations and their value chain.

Companies need to do more to comply with the standards laid down in the UN Guiding Principles on Business and Human Rights, including deploying strong due diligence procedures to prevent human rights abuses taking place in the environments in which they operate, and establishing proper independent grievance mechanisms to support and remedy any harm suffered by stakeholders of their operations.

Peace, stability and democracy are not just ideals to strive towards in society. They are a cornerstone of a healthy business environment.

Although the numbers of attacks being suffered by human rights defenders are alarming, the mere fact they are now being reported should be read as a positive development. Nevertheless, there is much that remains to be done.

The ultimate goal must be to ensure that those who speak to power about injustice are no longer silenced.