Medical negligence solicitors in Manchester
Leigh Day has 'an excellent clinical negligence team with a growing Manchester presence'. - Legal 500 2020
Medical or clinical negligence refers to any instance where a patient receives a level of care below the expected standard from a medical professional that causes an injury or existing condition to worsen. Our medical negligence solicitors in Manchester can assist you with any claim you may have.
Most people enjoy excellent health care from our National Health Service and in the private sector. However, sometimes mistakes in medical treatment are made and the outcome for a patient can be devastating.
When this happens, it's important patients receive full explanations about what went wrong and why, lessons are learned and compensation is paid where appropriate.
Examples of medical negligence can range from a surgical error during an operation that causes a physical injury, to receiving a misdiagnosis for a condition, which means it grows worse. Find out more about the different types of medical negligence.
In any case of medical negligence, it must be proved that the health issues you experience – or a loved one you are claiming for – were down to the negligent actions of a health professional.
If you or a loved one believe you have suffered medical negligence we may be able to help you bring a claim. Call us today on 01613933530.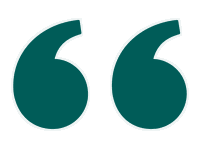 I received excellent care, they are very supportive, helpful, empathetic and accessible.
Get in touch today
Contact our Manchester office 
Our Manchester medical negligence team
Our specialist medical negligence team can help you progress a compensation claim. We have access to the very best independent medical experts to assess and support your case.
In the past, we've been able to improve things for other patients by getting Trusts to change their procedures and put better systems in place.
We recognise it's important you have complete faith in your solicitor, with an experienced specialist who understands the medical and legal issues and will fight your corner.
Our team of medical negligence lawyers in Manchester has experience in all types of clinical negligence claims. This includes particular expertise in cases where patients have suffered severe, catastrophic and life-changing injuries.
The Manchester office
At Leigh Day, we have been working on many varied medical negligence cases for more than 30 years.
We opened our Manchester office in 2014. This makes it more convenient for some of our clients to visit our solicitors at the office when necessary, or for us to visit you. Members of our team are able to visit you at home or in hospital to discuss and support your claim.
Find out more about the Leigh Day Manchester office.
The medical negligence team in Manchester
Our team is comprised of six expert lawyers and led by Leigh Day partner Stephen Jones. He has specialised in clinical negligence since qualifying as a lawyer in 1986, and joined the Leigh Day team in 2015.
"His understanding of the medical facts is unwavering and his attention to detail is second to none." – Chambers and partners 2019.
For more than 30 years, he has secured millions of pounds in compensation for a wide variety of claims. These include acting for children who suffered cerebral palsy as a result of obstetric errors, other birth injury cases and children where a delayed diagnosis of meningitis has resulted in severe brain damage.
Stephen is an accredited member of the Law Society and AvMA (Action against Medical Accidents) specialist clinical negligence panels.
He is supported by fellow partner Brendan Hope, who joined our Manchester clinical negligence team in 2016. Brendan has more than 15 years' experience working across various clinical negligence claims, such as brain injury, including cerebral palsy, spinal and fatal injuries.
"Brendan Hope is 'very astute and tenacious' according to one interviewee, while another highlights him as 'very thorough, on top of every detail, readily available and proactive.'" – Chambers and partners 2019.
He is ranked as a Band 2 solicitor in Chambers Directory and has worked on cases including errors that have led to amputation and organ failure resulting in the need for transplants.
Making a medical negligence claim
If you or a loved one have suffered or passed away and you believe it was due to medical negligence, start by contacting our clinical negligence team.
A specialist solicitor will listen to your case and ask you questions related to your experience in confidence, to gain a better understanding of your circumstances.
This free initial consultation can be done over the phone. Whatever the circumstances, we will deal with your case in a sensitive and professional way.
The solicitor you talk to will assess your case, advise on whether you have a claim and the best course of action to take next.
If you decide to seek legal advice with Leigh Day, we will discuss different funding options with you. You may have existing insurance cover or we can go ahead on a no win, no fee basis.
Meet the Manchester medical negligence team
Get in touch today
Contact our Manchester office 
Manchester medical negligence FAQs