Stephen Clarkson
Associate solicitor
Stephen Clarkson is a associate solicitor in the medical negligence department.
Stephen is an associate solicitor who works in the clinical negligence department of Leigh Day's Manchester office.  He joined Leigh Day in July 2019 from Slater and Gordon, where he had worked since qualifying as a solicitor in 2015.  He is assistant solicitor to Stephen Jones.
Legal expertise
Stephen has experience of running his own varied caseload, as well as assisting others on catastrophic injury claims.  He has particular experience in claims where patients' injuries have resulted in death.  He represents families at inquests and has represented families where coroners have returned conclusions that the deaths in question had been contributed to by neglect.
Stephen's experience encompasses many different kinds of claim, including those relating to delayed diagnosis of cancer, fatal injuries, paediatrics, injuries sustained during and after surgery, visits to the GP and A&E, psychiatric claims, orthopaedics, obstetrics and gynaecology, diabetes, developmental dysplasia of the hip and endocrinology.
Cases Stephen has worked on
Stephen has represented:
The family of Kayden Urmston-Bancroft, a 1 year old boy who died following systemic failures at a hospital that led to urgent life-saving surgery being unnecessarily delayed. Stephen represented the family at the inquest where the Coroner's conclusion was one of natural causes contributed to by neglect.

The partner of Allan Porter, a 32 year old man whose death in 2010 was initially attributed following post mortem report to natural causes relating to cardiac issues.  At the inquest in 2019, where Stephen represented Mr Porter's partner, the Coroner rejected the original post mortem report, concluding that that the death had been due to a throat infection and had been contributed to by neglect on the part of the hospital he had attended. 

A man who required an above-knee amputation after mismanagement of a foot ulcer.

The family of a man who died after developing sepsis following abdominal surgery.

The parents of a child who died within minutes of being born.  Acted both in relation to the fatal injuries sustained by the child as well as the parents' consequential psychiatric injuries.

A child following a failure to diagnose and treat developmental dysplasia of the hip.

The family of a man who died following a delay in diagnosing cancer.

A woman who developed a DVT and post-thrombotic syndrome after foot surgery due to inadequate precautions being taken during surgery and a failure to act on symptoms post-surgery.

The parents of a 5 year old girl who died after contracting meningitis where opportunities to refer and/or diagnose were missed by GPs.

The family of a man who took his own life whilst an in-patient at a psychiatric unit.
Blogs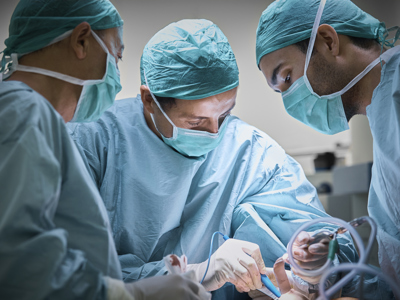 Failure to spot bowel obstruction left woman with multi-organ failure in intensive care
A bowel obstruction that was mistakenly diagnosed as constipation left a woman needing emergency surgery and four weeks on the intensive therapy unit (ITU) at the Defendant Hospital.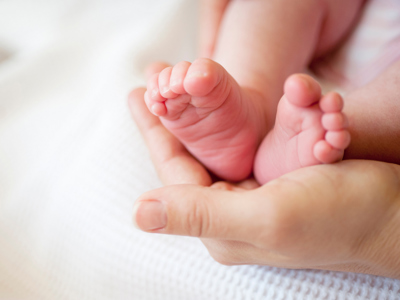 Kirkup Report into East Kent Maternity Services is a sad reflection of unlearned lessons in hospitals across England
Associate Solicitor Stephen Clarkson and trainee solicitor Meghana Hegdekar discuss the report by Dr Bill Kirkup into maternity services at East Kent Hospitals, the criticisms highlighted and what lessons can be learned going forward.