For years many women have felt patronised and ignored when it comes to their health. Many societies, including in the UK, are failing women in relation to their health despite the launch of the United Nations secretary general's Global Strategy for Women's and Children's Health in 2010. The World Health Organisation notes that 'The health of women and girls is of particular concern because, in many societies, they are disadvantaged by discrimination rooted in sociocultural factors.
The report produced by Baroness Cumberlege in July 2020 'First Do No Harm' , highlighted the failure of medical professionals to listen to reports from female patients about the injuries they had suffered, and a failure to obtain informed consent from patients for their treatment.
Women from BAME communities are more likely than white women to die during birth or within the first year of their baby's life. In comparison to white women, black women were almost five times more likely to die from pregnancy and childbirth related causes, and Asian women were nearly twice as likely.
From the thalidomide scandal to the exclusion of women from clinical trials, the misdiagnosis of women's diseases and focus on male subjects in research projects, through to the dismissal of women suffering from pelvic mesh injuries or health problems from Primados and Sodium Valproate, women's experience of medical treatment has been very different from men.
If you have experienced medical negligence you may be entitled to compensation.
Get help today
Get in touch and we'll call you back
Women's health case studies
In the last 35 years our lawyers have represented women who have suffered debilitating physical injuries which have often also had a profound impact on their mental health. We have listened to the stories of many women who have been harmed by medical professions, whose symptoms and concerns have been dismissed and misdiagnosed.
Reproductive health and delayed diagnosis
According to research by the Royal College of Obstetricians and Gynaecologists (RCOG), around 6 in every 100 women giving birth for the first time experience a severe tear. A perineal tear can cause incontinence (urinary and faecal) and can have a devastating impact on a mother's mental health.
Our specialist team of birth injury lawyers has represented hundreds of women who have suffered severe perineal tear injuries during childbirth.
We represent women who have undergone treatment without having properly consented to the same. This includes women who have not been informed of all the material risks and alternatives to the treatment.
We acted for a woman whose baby was delivered by forceps, and both mother and baby suffered injury as a result, despite it being clearly documented that she did not want a forceps delivery in any circumstances.
We acted for a woman who was left unable to have children when her medical advisers did not tell her that the risks of endometrial ablation include a future risk of requiring a hysterectomy.
Infertility continues to affect an increasingly larger proportion of the population. There are a number of factors that can affect fertility such as age, lifestyle and medical conditions such as polycystic ovary syndrome and endometriosis.
We represent women have suffered negligent fertility treatment, for example we represented a woman who sustained injury to her bowel during laparoscopic ovarian drilling.
We also represent women who, as a result of negligence, have been left unable to conceive naturally. We have represented women who have required a hysterectomy as a result of negligence, such as misdiagnosed ectopic pregnancy and mismanagement of labour. In these cases we have secured compensation which has enabled our clients to pay for IVF treatment.
This long-term condition can have a significant impact on women's lives. It occurs when the lining of the uterus starts to grow in other places such as the fallopian tubes. We secured £500,000 for a woman whose endometriosis was misdiagnosed for years leaving her in pain, with reduced fertility and facing a number of surgical procedures.
We represented the families of two young women who died from blood clots associated with the contraceptive pill.
The most recent report of the UK Confidential Enquiry into Maternal Deaths in 2017 found that between 2013 and 2015 8.8 women per 100,000 died during or soon after being pregnant. Two thirds of the women who died had pre-exiting physical or mental conditions. Maternity care scandals in Shrewsbury and East Kent demonstrate that the problems of low standards of care still persist. We are currently representing the family of Mary Agyapong who died of COVID-19 and pneumonia whilst pregnant.
More than 1 in 10 women develop a mental illness during pregnancy and the first year after birth. It is so important that women's mental health is monitored and discussed so that perinatal mental illness can be diagnosed and treated promptly.
We represent women who have experienced mental illness during the perinatal period for many reasons, including women who have suffered as a direct consequence of a traumatic birth.
In 2019 the British Heart Foundation highlighted a gender gap in the treatment of women who suffer heart attacks because they are not treated in the same way as men who experience the same symptoms. A woman is 50% more likely to receive the wrong initial diagnosis for a heart attack than a man.
We settled a case for £1.67million for a woman who had a stroke when her heart infection was missed.
Older women often experience age discrimination when they contract breast cancer and then face a shortened life-span as a result. Younger women's breast cancer symptoms can also be missed and young women are often reassured without investigations taking place that their symptoms are not cancerous as they are too young. We acted for the families of Ruth Picardie and Beth Wagstaff. These women in their early 30s with young families, both died after receiving a delayed breast cancer diagnosis.
We also act for women who have suffered a delay in diagnosis of cervical cancer. This is often due to the negligence of a GP or other medical profession but can also be as a result mistakes made by laboratory services.
Sodium Valproate - Sodium Valproate is an anti-convulsant drug, prescribed to control epileptic convulsions. The use of sodium valproate by women during pregnancy caused physical and developmental problems to their children known as Foetal Valproate Syndrome (FVS), which is now called fetal valproate spectrum disorder.
"Women and their children have been let down by the healthcare system. Health professionals did not - and in some cases still do not - inform them of the risks. Health regulators have not done enough to make them do so." - Maria Panteli, medical negligence partner.
Our medical negligence lawyers are investigating claims for those whose children suffered FVS after being prescribed sodium valproate after 2004, when the risks were better known among the medical community. Leigh Day also represents patient groups representing families affected by the use of Sodium Valproate.
Maternal health statistics
UK Confidential Enquiry into Maternal Deaths
Between 2013 and 2015 8.8 women per 100,000 died during or soon after being pregnant
Maternal Mental Health Alliance
More than 1 in 10 women develop a mental illness during pregnancy
Royal College of Obstetricians and Gynaecologists
6 in every 100 women giving birth for the first time experience a severe tear.
Get help today
Get in touch and we'll call you back
Why choose Leigh Day?
The Leigh Day clinical negligence team is one of the largest in the UK and is led by Suzanne White. It offers:
Over 35 years' experience representing women in medical negligence cases
Expert medical negligence lawyers
Expertise in complex areas of women's health claims
A team that is consistently ranked as the number one law firm for healthcare compensation claims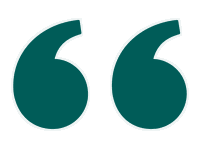 A client describes the team as "particularly caring and sympathetic, with a very down-to-earth approach.
Chambers and partners 2020
Related content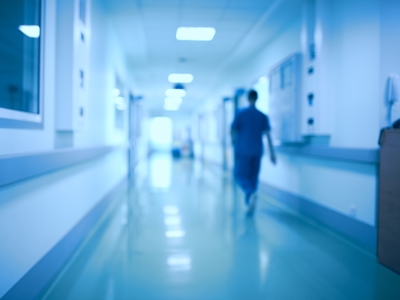 Substantial settlement secured for baby who suffered brain injury at St George's Hospital Tooting
Over £32 million has been secured for a child who suffered brain damage as a baby due to negligent treatment by medical professionals, including ignoring signs of jaundice, at St George's Hospital in Tooting, London.