Suzanne White
Partner
Suzanne White is head of the medical negligence team and has specialised in this area of law since qualifying in 1999
Suzanne is a passionate women's rights in healthcare campaigner, with a particular interest in maternal health, birth injury, and injuries to mothers during childbirth. She also specialises in orthopaedics, misdiagnosed cancers, GP errors, children and adult fatal cases, and cases involving radiological errors, but advises on a full range of clinical negligence cases.
She has successfully secured substantial amounts of compensation for people who have suffered serious injuries a result of medical negligence and also represents families at inquests where loved ones have died as a result of negligent medical care.
Suzanne has a medical background having initially trained as a radiographer. She is a member of the APIL executive, a trustee of the Patients Association, a member of the INQUEST Lawyers Group, and is a council member of MASIC.
What people say
"It is clear to me that you really committed yourselves to our daughter's case. You prepared a really strong case for her, 100% ready to win in court if that became necessary. Words cannot express the depth of gratitude and respect that I have for you both, in respect of what you have done for our daughter of course, but also for myself, my partner and each of our other children who have all suffered a significantly "changed life" since that fateful day. You have enabled us all to move forward."
"We are all still hurting but you have made life much easier and given me a fighting chance. Myself and my family will never forget what you have done for us."
"I cannot thank you and the rest of your team enough for the amazing, smooth work you did for us. And I hope that should any parent have to go through the same ordeal as us, that they come to you for assistance as you were so helpful, pleasant to deal with, especially under the circumstances."
"Without the compassion and professionalism of Suzanne and the rest of the team, we know this process would have been even harder. We're doubtful that we would have ever found the truth surrounding Thor's death, and the subsequent failures by the Trust, without them. We will always be grateful."
"We cannot thank you enough for your kindness and compassion, and most of all, for wanting to fight on behalf of our little boy to ensure that the unit is a safe place in the future."
"Now we have a peace of mind and are able to live, and we owe it all to Suzanne and her team, because without them we would not have won, and we would not have justice for our son. We will always be eternally grateful."
"Please keep up the good work as although the stock phrase of 'lessons will be learnt', unfortunately then do not seem to be. Thank you once again, your firm and what you do is an inspiration to me."
"You and your whole team were a pleasure to deal with. A flawless experience for us, especially when you think of the sensitivity of the matter. Thank you!"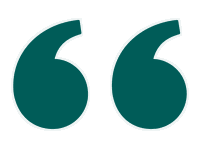 She is hugely experienced across a whole range of clinical negligence work. She makes sure that the case is thoroughly prepared and all the facts and experts issues are covered.
Chambers and partners 2021
Legal expertise
Securing more than £30 million in compensation for a child who suffered near-total deprivation of oxygen at his birth which will help to provide lifelong care.
Settling a case for a girl who received a five-figure settlement following late diagnosis of Grisel's syndrome, a dislocation of a joint in the neck caused by adjacent tissue inflammation, which required spinal fusion surgery.
Obtaining a seven figure sum on compensation for a 12 year old girl with cerebral palsy.
Acting for a child with a brain injury caused by medical negligence, and securing compensation in the region of £8m.
Securing a significant and substantial sum of compensation for a child who has cerebral palsy after being deprived of oxygen during a mismanaged labour.
Winning compensation for a young mother who, after her baby died, developed sepsis losing digits, toes and being left with renal failure after a delay in diagnosis.
Acting for Rolf Dalhaug whose son Thor died in 2013 at Lincoln County Hospital due to preventable events. Thor died from a fatal brain injury an hour after he was born because of errors made by medical staff. Read Thor's story.
Obtaining a seven-figure sum of compensation for a woman following the failure by two NHS trusts to diagnose a stroke.
Securing a seven-figure sum for a woman following a failure to detect and treat a post-operative bile leak
Settling a claim for a young man who suffered brain damage when bacterial endocarditis led to him suffering a stroke was left undiagnosed for five months.
Winning an award of £1.5m for a client whose slow-growing brain tumour was missed leading to her eventual severe loss of sight.
Representing the family of Fallan Kurek at the inquest into her death after taking the combined contraceptive pill.
Acting for a young woman who was left unable to have children following a surgical procedure, the consequences of which were not properly explained to her.
Securing a six-figure sum on behalf of a client who suffered extreme radiation burns and a perforated bowel after receiving the wrong dose of radiation.
Obtaining a significant award of damages for the partner of a young man who died when his diabetic ketoacidosis was misdiagnosed by his GP.
Securing compensation for a mother whose baby died when the baby's CTG scan was misinterpreted leading to a fatal delay in a caesarean delivery.
Suzanne in the news and media
Suzanne has appeared on the national news, including ITN News, commenting on developments relating to the medical profession, and has been quoted in many articles.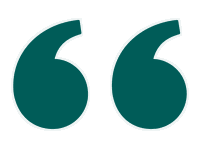 Suzanne White exemplifies the firm's commitment to achieve the best possible results for its clients. She has great tactical acumen and is able to step back and look at the bigger picture of a catastrophic case.