Cardiac and heart disease claims
Suffering from a serious heart condition can be a worrying and stressful time for both you and your family. Discovering the medical care relating to any heart conditions you or a family member received was negligent – such as suffering a misdiagnosed heart attack – only adds to your distress.
In the UK, deaths from heart and circulatory diseases average
one in every three minutes
. The majority of heart disease diagnoses and cardiac operations are accurate and successful in the UK. However, there are instances where medical negligence causes or worsens the condition, which can have devastating effects. 

This can include the misdiagnosis, delayed diagnosis, inappropriate treatment and mismanagement of various heart and cardiac diseases. When this is the case, you may be able to claim for cardiac or heart failure compensation.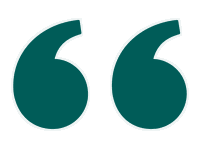 I received excellent care, they are very supportive, helpful, empathetic and accessible."
Get help today
Get in touch and we will call you back
Common cardiac and heart disease conditions
There are many common cardiac and heart disease conditions that can be misdiagnosed. These include: 
If you've received negligent medical care, you may be able to bring a claim for heart failure compensation. This could be for the misdiagnosis or delayed diagnosis of your cardiac disease, or for the negligent treatment of your heart condition. 
Our specialist medical negligence teams in London and Manchester have extensive experience of bringing compensation claims against cardiac specialists. This includes surgeons and hospital doctors, as well as general practitioners, who have missed vital signs of heart disease, or have failed to refer their patients on for further cardiac investigations. 
Making cardiology and cardiothoracic negligence claims
Cardiology and cardiovascular compensation claims can be challenging and complex. Our team of clinical negligence specialists includes a number of former doctors and nurses. They are well placed to offer a significant advantage when it comes to proving that medical negligence has occurred.
Our team of experts in cardiac cases can help you bring a successful heart failure or cardiac compensation claim. They have experience in cases including:
Heart attack misdiagnosis and treatment (myocardial infarction)
Negligent heart surgery
Failure to diagnose a fatal cardiac arrhythmia
The fatal failure of hospital staff to transfer patients to specialist heart wards
The fatal failure of doctors to recognise and treat endocarditis (an infection of the heart) in patients
The rupture of a man's aorta after his discharge from the casualty department
More information about cardiac and heart claims
If your heart condition is misdiagnosed, delayed or treated negligently, the long-term consequences for you and your family can be serious. The misinterpretation of heart disease can lead to someone experiencing pain, injury brain damage and death, in some cases.
Various factors can lead to a misdiagnosed heart attack, disease or other cardiac condition. Similar symptoms across a range of heart diseases and cardiac conditions can result in an incorrect diagnosis, followed by a prescription of the incorrect medication or a delay to the appropriate treatment. Other delays to treating heart and cardiac problems can be due to medical mistakes, incompetence and other circumstances.
To start your cardiac compensation claim, get in touch with our medical negligence team. Enjoy a free initial consultation, where one of our experts will listen to your claim, ask you relevant questions and assess if you have a strong case or not. They will then advise you on the best next steps to progress your heart claim.
To help support your claim, you will usually need to gather as much supporting evidence as possible related to your misdiagnosed heart attack, cardiac disease or other condition. This includes:


Medical records and documents related to your heart or cardiac diagnosis and treatment
Witness statements from medical professionals and/or loved ones – to assess your condition, symptoms and treatment at the time
Financial records to support any loss of earnings claims
A delay to your heart surgery can result in a heart condition deteriorating to the extent that you're unable to work and support your family. Negligence mistakes made during heart surgery can also leave you unable to continue with your career.
Any potential cardiovascular compensation claim will take into account your loss of earnings because of the negligence you have experienced. Whether you have suffered a heart attack misdiagnosis, mistreatment for high blood pressure or any other form of medical negligence related to heart and cardiac issues, compensation awarded can be used towards:
Loss of earnings through being unable to work during and after treatment
Additional medication and treatment costs
Long-term health effects and care costs
Specialist equipment – for example, if a misdiagnosed stroke leads to paralysis requiring the use of a wheelchair
Travel expenses to treatment and therapy appointments
Physical and emotional pain and suffering
Funeral costs
There are a range of different disability benefits you can claim for heart failure dependent on the severity of your condition. Personal Independence Payment (PIP) is designed to help people with long-term ill health or disabilities with certain costs, which can include heart problems.
As a heart condition can affect your ability to work and look after yourself and your family, you may be entitled to claim some or all of the following benefits:
Universal credit
Statutory sick pay
Employment and support allowance
Healthcare travel costs
Free prescriptions

When you discuss any heart claims with one of our expert medical negligence solicitors, they will be able to advise you on any financial benefits you may qualify for.
Heart and cardiac compensation case studies
Heart attack misdiagnosis
Six-figure sum for a 12-year-old girl whose father died after Norfolk and Norwich University Hospital failed to realise he was having a heart attack. The 47-year-old father arrived at A&E displaying typical symptoms, but misdiagnosis meant he was not referred to the cardiology unit and tragically died two hours after walking into A&E.
£1.67 million compensation
A woman awarded £1.67 million after her heart infection was missed, which resulted in her suffering a stroke. She attended nine medical appointments in two months, where her heart infection was misdiagnosed several times and she had a stroke. Now she can no longer work and is reliant on carers.
Over 30 years' experience
Our medical negligence team has more than 30 years' experience, which includes extensive work across a wide range of heart and cardiac claims.
Get help today
Get in touch and we will call you back
Why choose Leigh Day?
Our medical negligence team has more than 30 years' experience, which includes extensive work across a wide range of heart and cardiac claims.
We have worked hard for our clients to secure significant amounts of compensation following a misdiagnosed heart attack, stroke or other cardiac condition. This has helped many to start to rebuild their lives and go some way towards securing them the justice they deserve.
Olive Lewin is a Leigh Day partner and highly experienced clinical negligence lawyer – with more than 25 years specialising in the field. She previously worked as a nurse, which gives her an incredible amount of expertise and understanding dealing with heart and cardiac negligence cases.
Due to her dual qualifications, Olive works on many of the more complex medical claims – including heart and cardiology cases. She successfully claimed £1.67 million for one client who had a stroke after her heart infection was misdiagnosed. Olive is a member of APIL, AvMA and the Spinal Injuries Association.
See how we helped others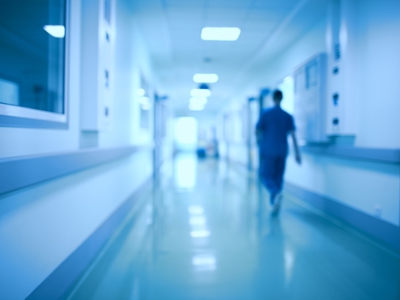 Life-long care guaranteed after childhood cardiac arrest in intensive care unit results in severe brain injury
A settlement has been secured for a child who will require life-long care due to a brain injury resulting from a cardiac arrest in an intensive care unit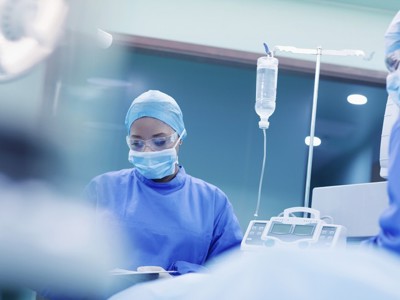 Experimental heart surgery patient needed double amputation to save his life
A man who underwent experimental heart surgery has received a seven-figure settlement from the NHS Trust involved.