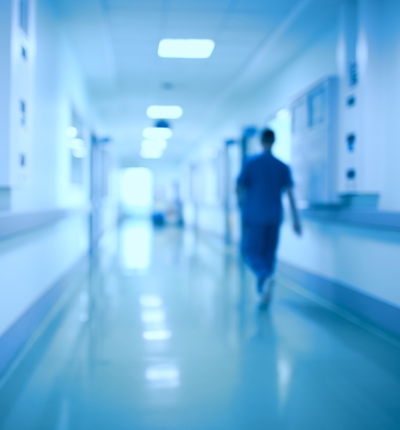 Abuse in hospitals & healthcare
Our team represents patients and former patients who have suffered sexual, physical and emotional abuse conducted by medical professionals in any healthcare setting
Sexual, physical and emotional abuse towards patients by medical professionals can happen in any healthcare setting, inpatient and community, NHS and private.
If you were subjected to abuse when you were a patient or when receiving healthcare services in the community, you may not know where to turn to. This could involve, for example, concerns about how you have been treated by a doctor, nurse, mental health worker, therapist or GP.
You might be worried that:
You have been the victim of a sexual or physical assault while you were a patient, or while you received care in the community.
Hospital or medical staff failed to protect you from another patient.
You were subjected to an intimate or invasive examination that you did not consent to.
The medical professional who abused you may still be working, and may pose a risk to other patients.
Your complaint about abuse or sexual assault by a medical professional has not been taken seriously by the NHS Trust or private healthcare provider.
Reporting the abuse you suffered in hospital or in another healthcare setting
It can be difficult to know who to speak or how to make a complaint about an assault by a member of medical staff. You may wish to:
Complain to the hospital, NHS trust, GP surgery or private provider where you received treatment. You can ask a receptionist or practice manager for a copy of their complaints policy, or check the institution's website.
The complaints policy should tell you how to make a complaint and who to address your concerns to. If you have a meeting about your complaint, you can ask to bring a friend or chaperone with you for support.
You may find it helpful to read the leaflet produced by the Patients Association called 'Making a complaint to your GP or Hospital' or to use the template complaint letter that the Patients Association has produced.
Make a report to the police. Sexual and physical abuse from a person in a position of trust is extremely serious. The police should investigate your complaint in a thorough and sensitive way.
Report your complaint of abuse to a regulator who can investigate what happened and decide whether to take disciplinary steps against the medical professional involved.
The General Medical Council ('GMC') is the independent regulator for doctors in the UK. Its website provides you with information about how to raise a concern about a doctor and the GMC's investigation procedure. You can use the GMC's online form, or write to the GMC about your complaint.
The Nursing & Midwifery Council ('NMC') is the independent regulator for nursing and midwifery in the UK. You can report abusive behaviour by a nurse or midwife to the NMC on its website.
The UK Council for Psychotherapy ('UKCP') is one of the professional associations for psychotherapy practitioners in the United Kingdom. If you have a concern about the conduct of a psychotherapist or counsellor who you believe may be registered with UKCP, you can make a formal complaint and they may investigate.
Make a report to your local authority if the person who has suffered the abuse is an adult or child at risk of harm. Depending on what has happened, an investigation may then be undertaken and measures taken to protect that person from any risk of further harm.
Contact a specialist lawyer for initial legal advice. Time limits apply to different types of legal actions, so it is important to seek advice from an expert abuse solicitor promptly so that you understand the legal options that are available to you.
Get help today
Call us today on 020 7650 1200 or fill in our short form and we will call you back
The abuse law team at Leigh Day may be able to help if you have been subjected to abuse or an assault by a medical professional.
At Leigh Day, we recognise that representing survivors of abuse in healthcare settings requires specialist expertise. We understand that:
It can be difficult to recognise and accept that a medical professional may have abused the trust you placed in them, which can make it hard for you to question or challenge their conduct.
Initially, you may have been confused about whether what happened to you was part of a legitimate medical procedure.
You might be worried that other medical staff might not believe your account or that reporting what happened may make it difficult for you to find another suitable doctor for the future.
You may find it difficult to trust other doctors and healthcare professionals or you may wish to find counselling or therapeutic support with an organisation that is completely independent from the institution that failed you.
You might already have made a complaint to the NHS Trust, GP surgery or private healthcare provider but be dissatisfied with their response.
When you contact Leigh Day, your concerns will be listened to sensitively and your enquiry will remain strictly confidential. We will explain whether we may be able to provide you with legal advice. Time limits do apply to civil claims, but we may still be able to help if the abuse happened a number of years ago. For more information, you can read our Factsheet, 'Top 10 FAQs about an abuse claim'.
If you are the parent or family member of a patient, and you are concerned that your relative may have been abused by a medical professional, you can also speak to us. We will explain how you can support your family member to seek legal advice or, if appropriate, how you can get legal advice on their behalf.
Our abuse law team specialises in representing patients who have been assaulted and abused in healthcare settings. We have successfully brought claims against hospitals, NHS Trusts, private healthcare providers and GP surgeries for abuse committed by medical professionals. You may find it helpful to read about some of our work for survivors of abuse in healthcare settings:
We successfully represented two men who were sexually abused by a nurse at a sexual health clinic .
We obtained compensation for a young woman who was subjected to abuse by her mental health support worker;
We are currently representing a group of individuals who allege that they were sexually assaulted by a doctor in the course of a pre-employment medical examination.
Advice and support services
If you have been subjected to abuse in a healthcare setting, you can contact a specialist organisation which can assist you to make a complaint:
Abuse in healthcare FAQs
Download our FAQs about legal claims in healthcare settings
Legal claims for sexual abuse in healthcare FAQs
Sexual assaults in healthcare raise unique legal issues, especially when the perpetrator is a member of staff in a position of trust. Sexual abuse by medical professionals represents a gross abuse of power.
Patients are vulnerable when they seek medical care or advice. They rely on doctors and medical staff to treat them and keep them safe. It can be difficult to speak out against a doctor or nurse's behaviour, and it is important to get advice from a lawyer with experience of bringing cases for sexual abuse in healthcare settings.
Time limits can apply to legal cases for sexual abuse, so you should seek legal advice as early as possible.
At Leigh Day, we can talk to you about:
Making a complaint to a hospital, GP, or private clinic.
Reporting to the police and the criminal process.
The duties of NHS trusts and public bodies to investigate your complaint of sexual abuse.
The regulatory process, such complaining to the General Medical Council about a doctor, or to the Nursing and Midwifery Council about a nurse.
Seeking redress for the abuse and its impact upon your life.
We specialise in bringing civil claims to hold the NHS trust or private medical provider responsible for the abuse you suffered.
If you are a member of staff with concerns about the impact of your complaint on your current job, we can also give you details of our specialist employment law team.
The abuse claims team at Leigh Day, led by Partner and solicitor Alison Millar, have successfully brought a wide variety of abuse claims for patients and staff, including:
Representing complainants of Dr Manish Shah, an Essex GP, who sexually assaulted female patients by pretending to conduct legitimate gynaecological examinations, smear tests, and breast examinations.
Securing compensation for a female inpatient who had been sexually assaulted by a healthcare assistant on a mental health ward at an Essex hospital.
Acting for a female healthcare professional who was sexually harassed and assaulted by a male junior doctor in a Shrewsbury & Telford NHS Trust hospital.
Representing male patients who were sexually assaulted by a sexual health nurse during tests at a sexual health clinic in Chelsea & Westminster NHS Trust.
Obtaining compensation for a vulnerable adult who was sexually abused by a community mental health nurse.
Acting for learning disabled and autistic clients who have been subjected to sexual abuse in care homes, hospitals and in the community.
Acting for women who have been sexually abused by their therapist, counsellor or osteopath.
We have brought cases against many different NHS trusts, as well as private hospital providers like the Priory Group and Cygnet Healthcare.
You would need to give us details of the abuse you suffered. We understand that this might be difficult for you to do, and we work with you sensitively to help you give us the information we need.
We would need to gather background evidence and documents to support your case. This might involve looking at criminal or regulatory proceedings and investigating whether other complaints had been made about the abuser.
We would also need to investigate the impact of the abuse on your life. Sexual abuse in healthcare settings like hospitals or GP surgeries can traumatise the person who has been targeted. Some of our clients find it difficult to trust a doctor or nurse again. Others become scared to have a physical examination or go back into a hospital. We would carefully examine the psychological effects of the abuse on you.
With your input, we would present your case to the hospital or trust responsible for the abuser and seek accountability on your behalf.
Each legal claim is different but if your case succeeds, you will receive a sum of damages (compensation). We might also be able to obtain other remedies for you, like a formal apology or reassurance that policies or practices at the hospital have changed because of your complaint.
We would discuss the options available to fund your case. It might be possible for your claim to be funded by Legal Aid. If not, we may recommend a 'no win no fee' agreement.
You may also be advised to take out a special insurance policy to protect you during your claim.
Our abuse claims lawyers would be happy to speak to you confidentially about your options and the funding options available to you.