Compensation secured for sexual assault victim of Dr Manish Shah
A woman who was repeatedly sexually assaulted by her GP, Dr Manish Shah, under the guise of legitimate medical examinations, has secured compensation from his former medical practice.
The woman, who we will call Helen, brought a successful civil claim against the GP partners of the Mawney Medical Practice, now trading as St Edwards Medical Centre, where Dr Shah worked as a GP. The partners accepted liability for Dr Shah's misconduct and agreed to pay £95,000 damages to Helen, along with an apology for the abuse she suffered.
In February 2020, Dr Shah was given three sentences for life imprisonment after he was convicted of 90 sexual assaults on female patients, including Helen, between May 2009 and June 2013. The criminal judge presiding over his trial, HHJ Anne Molyneux, described Dr Shah as "a master of deception who abused his position of power".
 
Dr Shah had presented himself as the "women's health" specialist at Mawney Medical Practice, in Romford, Essex,, and encouraged female patients, including Helen, to see him for gynaecological problems. He preyed upon some of his victims' insecurities to falsely persuade them that intimate examinations and procedures such as smear tests were necessary.
 
Until the police investigation revealed that there was no legitimate medical reason for the examinations many of Dr Shah's victims did not realise that he had sexually assaulted them.
 
In Helen's case, the revelation caused her to suffer a serious mental health breakdown and limited her ability to work. Her trust in doctors diminished and she became terrified that she may have to be treated by a male doctor in the future. She put off or cancelled appointments for medical procedures, including smear tests, resulting in a delay in obtaining treatment for ongoing problems. Helen found the birth of her child traumatic due to her anxiety that she may need to be treated by a male obstetrician in an emergency.
 
As Dr Shah pleaded not guilty to the charges against him, Helen also had to endure the ordeal of cross examination in the criminal case.
 
Helen instructed the abuse team at law firm Leigh Day to bring a civil claim for the assaults, and to obtain compensation for the injuries and losses she sustained. Leigh Day obtained expert evidence from a Consultant Psychiatrist who diagnosed Helen with delayed onset Post Traumatic Stress Disorder (PTSD), triggered by the realisation that she had been sexually assaulted by her doctor. This directly affected her ability to trust doctors and engage in medical procedures. Helen states that she "cannot contemplate the idea of having to be treated by a man".
 
Helen struggled to obtain support from her local hospital for the treatment of ongoing gynaecological problems, including her request for guarantees to always be treated by female clinicians. This exacerbated her anxiety and triggered her PTSD. Helen finds it very difficult to speak about the sexual abuse she suffered and feels that her trust in male medical professionals has been profoundly damaged. Leigh Day assisted Helen to obtain reasonable adjustments from the hospital to ensure systems are in place for her to be seen by female medical practitioners, without Helen having to ask or check with the hospital in advance.
 
Speaking of her experience, Helen said:
 
"My life, confidence, and ability to access medical care was hugely damaged by the abuse by Dr Shah. I really struggled to speak to anyone about it. It affected my relationship with my husband. I had to leave my job. I wasn't able to go to the hospital for medical examinations that I needed because I couldn't trust doctors. I still find it hard if I have to have an intimate procedure. I need to have special measures in place to support me.
 
"The legal process was long and very difficult but feel I have achieved the closure I needed to help me to look to the future. My legal representative was always on hand to advise and always felt they cared about my welfare not just my claim. I will be forever grateful to them."
 
Catriona Rubens, a solicitor at Leigh Day who represented Helen, said:
 
"The effects of Dr Shah's abuse against Helen have had a huge impact upon her life and her ability to engage in necessary medical treatment. As his patient, Helen was wholly reliant on Dr Shah's guidance and advice for her gynaecological and mental health problems. Instead of treating her appropriately, Dr Shah manipulated her health-related anxieties for his own sexual gratification. This seriously harmed Helen's trust in doctors and endangered her physical health. I hope that, with therapy and appropriate adjustments, Helen will be able to receive ongoing gynaecological treatment in a safe and supportive environment going forwards.
 
"Helen's case is a stark reminder that sexual abuse by a doctor towards a patient can destroy the patient's ability to trust medical professionals and seek treatment in the future. GP surgeries and hospitals must have robust safeguarding procedures, including offering chaperones, to prevent this type of abuse, and women must be empowered and supported to raise concerns at the earliest possible stage."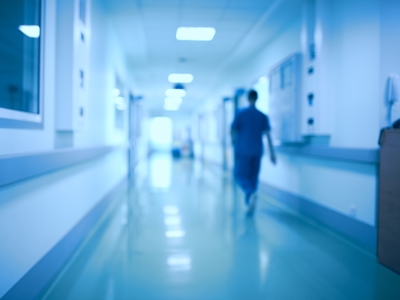 Abuse in hospitals & healthcare
Our team represents patients and former patients who have suffered sexual, physical and emotional abuse conducted by medical professionals in any healthcare setting