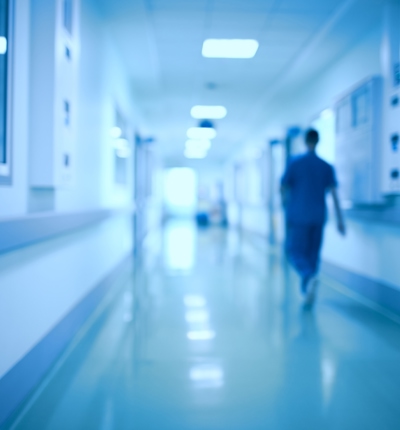 Ongoing investigation into Midlands doctor accused of child sexual offences
In light of the ongoing investigation into a doctor accused of sex offences against children, Head of Leigh Day abuse team Alison Millar considers the impact on potential victims and questions possible procedures at the hospitals where the alleged offender worked.
Posted on 31 January 2023
In February 2022, we commented that Staffordshire Police had announced the arrest of a doctor relating to child sexual offences.
 
A major incident review had been launched by the force, working closely with the University Hospitals of North Midlands Trust and the Dudley NHS Foundation Trust.  The investigation, known as "Operation Anzu", was looking into concerns about the appropriateness of the care provided by an individual who worked in the NHS and previously worked at both Royal Stoke University Hospital and Russells Hall Hospital in Dudley.
 
Further information about this ongoing investigation was published this weekend. 
 
It appears that the National Crime Agency and Interpol have been involved to help the police investigate the medic, who had worked as a healthcare assistant at the Royal Bournemouth Hospital in 2009 before going overseas to train and then returning to start work as a trainee doctor in 2017.
 
It also appears that concerns were raised about the doctor's behaviour in 2018. According to reports, the parents of a vulnerable female patient raised concerns about his examination of her at Royal Stoke; an internal investigation raised wider suspicions and the case was flagged to senior managers and police.  However, the police at that time concluded that there was not enough evidence for a prosecution and the doctor returned to work and it seems was able to continue to work in clinical roles until being excluded from the Dudley Group NHS Foundation Trust in March 2021, following which restrictions were put on his practice by the General Medical Council and he was suspended from practising in October 2021.
 
Press reports indicate that at the Dudley Hospital – where the doctor worked between August 2020 and March 2021, i.e. after the investigation at Royal Stoke – the doctor saw more than 800 patients in Accident & Emergency (A&E), 350 of whom were under 18 years old.
 
The NHS is reported to have written to hundreds of families who may have concerns about their treatment.   
 
The doctor is also reported to have worked in obstetrics & gynaecology at the Dudley hospital.
 
Clearly, the allegations that Operation Anzu is investigating are most serious in their nature and scale.  However, this case is not unprecedented.  There have been other cases involving doctors accused of multiple sexual assaults on patients, including the Myles Bradbury case and the case of Dr Manish Shah, the Romford GP who was recently given more life sentences for sexually assaulting his female patients.  
 
A particular feature of abuse experienced in healthcare settings is that, as healthcare professionals may legitimately carry out physical examinations, including intimate examinations, in the course of their job, patients may not realise at the time that they have been assaulted.  They may suppress any doubts about their experience on the basis that the clinician was acting in their best interests.  It can be a huge shock then to discover – potentially years later – that they have been assaulted.  Support is crucial and should be being made available to those affected by this current case.
 
Having acted for a number of the women victimised by Shah and in other healthcare abuse cases, we are aware that such abuse can leave those affected deeply traumatised with ongoing impacts on their health, life and relationships.
 
It can be particularly difficult for patients who have experienced abuse by healthcare professionals to access ongoing treatment for their mental and physical health.  The anxiety caused can be overwhelming and can make it hard for those directly affected to access the care they need, both for the symptoms that may have led them to seek medical attention in the first place and the psychological consequences of such a huge betrayal of trust.
 
Reasonable adjustments may be needed to ongoing services and specialist psychological support, which patients should be able to opt to access independently of the organisation where the harm took place.
 
I understand that Staffordshire Police have self-referred to the IOPC relating to the 2018 investigation which decided that there was not sufficient evidence for action.  There also needs to be an inquiry into the conduct of the internal investigation at the Trust and whether disciplinary and / or regulatory action should have been taken sooner.  
 
It appears from what has been reported that there may be issues with this doctor's record keeping and compliance with chaperone policies.  These were definitely features of Dr Shah's case.  If so, whilst these would not be matters for the police, they do raise concern about the doctor's professional conduct and should have been followed up by his employers.
 
Questions also need to be asked about how the 2018 complaint was dealt with and whether any other concerns about this doctor's behaviour, from other patients or colleagues, were raised before 2021.
 
I support the introduction of a mandatory reporting duty, which should be wide enough to require the reporting of clear signs that give rise to reasonable suspicions of abuse and is not just limited to when the reporter actually witnesses abuse or the perpetrator confesses (both of which circumstances are in my experience rare).
 
Any inquiry should also look at whether, by moving between trusts, this doctor was able to evade investigation sooner - from unrelated cases, I am aware there is concern that this may occur – and if so what should be done to improve data sharing protocols and prevent potential perpetrators falling through gaps.
 
It is sadly inevitable that careers that offer opportunities for individuals to work with children and vulnerable people (and we are all to an extent vulnerable when accessing healthcare) will attract a minority of people who exploit their position of authority.  It is vital that safeguarding policies and processes are both robust and effective.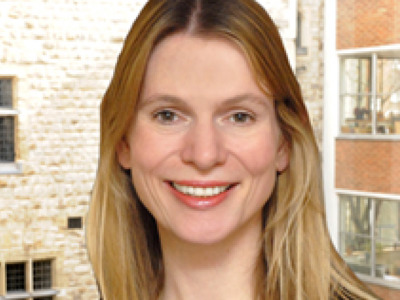 Alison Millar
Alison Millar works in the human rights department at Leigh Day, where she is the head of abuse claims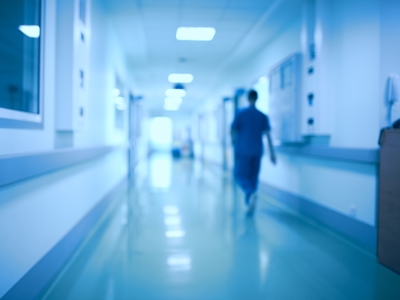 Police announce arrest of doctor relating to child sex offences
A Sunday Times report has revealed that a doctor who worked in Royal Stoke University Hospital and Russells Hall Hospital in Dudley has been arrested by police on suspicion of child sexual offences.