Kiran Daurka
Partner
Kiran has acted for a range of individuals advising on all aspects of employment law.
Kiran joined Leigh Day as a partner in July 2016.  She has been an employment lawyer since September 2003.  Kiran has acted for a range of individuals advising on all aspects of employment law. Kiran has particular expertise in equality cases and in advising whistleblowers.  She also has substantial Appeal experience.  She has represented individuals with equality cases in the Court of Appeal and the Supreme Court.  
Kiran's clients have included senior executives with mental health conditions experiencing disability discrimination; individuals dealing with maternity discrimination during or on return from maternity leave; individuals requiring advice and assistance in relation to race discrimination in the City; senior executives with equal pay claims, including one whose equal pay claim was worth hundreds of thousands.  Kiran has also advised clients on restrictive covenants and other employment contract matters.  Kiran regularly advises on settlement terms.

Recently, Kiran advised the founders of the Jhalak Prize following criticisms from a member of parliament that their award for writers of colour was discriminatory against white writers.  

More recently, Kiran has moved to conducting large group actions on behalf of employees who have the same or similar complaints against their employer. Kiran is currently advising Tesco store workers in their equal pay claims when compared to their male colleagues in the distribution centres.  Additionally, Kiran is advising over 13,000 police officers on discriminatory changes to their pensions.   

Currently, Kiran is advising over 10,000 police officers on changes to their pensions, alongside acting for senior executives with Tribunal claims for discrimination and equal pay.   

Before joining Leigh Day, Kiran worked at Slater and Gordon from 2006 – 2016, latterly as a Principal Lawyer (Employment). She trained at Denton Wilde Sapte (now Dentons) qualifying in 2003.  She has a BA (Hon) in Philosophy and Literature from University of Warwick and went to Nottingham Law School to complete her legal studies.  
What people say
"I just wanted to thank you for believing in my case from our very first discussion, that conversation gave me hope when I was in very short supply of it … I will be moving on with a great sense of peace and no words of gratitude can really convey that feeling."

"Kiran immediately stepped up with amazing knowledge, astuteness and passion…"

"Couldn't have done it without Kiran."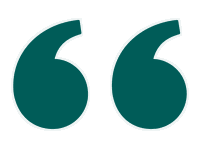 Kiran Daurka is fiercely committed to her clients and the causes she champions.
Legal expertise
Kiran has been involved in a number of leading employment cases acting on behalf of individuals, including:
Gilham v Ministry of Justice [2017] EWCA Civ 2220 – In the Court of Appeal, Kiran acted for the intervenor, Public Concern at Work, to argue that judges should also be protected against detriment on whistleblowing. 
M Naeem v Ministry of Justice (Court of Appeal) [2015] EWCA Civ 1264 – indirect religious discrimination
Department for Transport v Sparks and others (Court of Appeal) [2016] EWCA Civ 360 declaration of breach of contract following unilateral variation of contract
Carol Howard v Commissioner of Police of the Metropolis – (Employment Tribunal) high profile race/sex discrimination claim against the Metropolitan Police
J v DLA Piper (UK) LLP – UKEAT/0263/09 - proving mental health disability.  This case led to her being named as the Times Lawyer of the Week.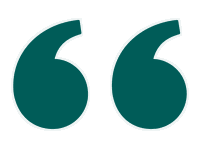 Kiran has been a superb support for me during a very difficult period in my life. She is a great listener and is always able to find a practical solution for all the challenges I faced."
Kiran in the news
Kiran regularly appears in the media providing expert comment on equality law matters, as well as commenting on her own cases.  Kiran has appeared as ITV This Morning's "legal eagle" and answered viewers' questions on employment law, as well as on BBC News, Channel 4 News and Sky News. 
She has also been interviewed on BBC Radio 4's Today programme following the introduction of the Equality Act 2010 and BBC Radio Five Live.  She was featured in the Law Society's Gazette as Lawyer in the News in 2014. She was shortlisted for The Lawyer's Solicitor of the Year in 2011.  

Kiran is a contributor to legal articles and has chaired numerous government consultation responses on employment law related issues. She gave evidence to the Women and Equalities Select Committee on the issue of confidentiality clauses harassment and discrimination cases.
Time for a presumption of truth about sexual harassment The Times Brief 30.10.17
Memberships
Kiran is a member of the Discrimination Law Association and the Employment Lawyers Association.