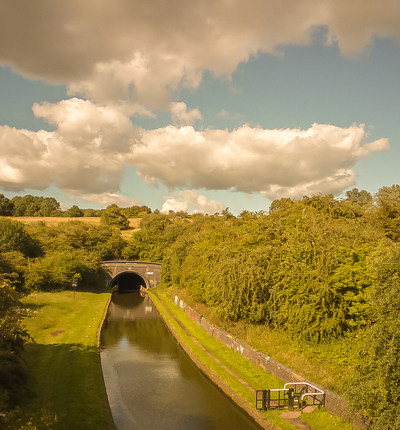 Birmingham and the West Midlands
Seeking justice for asbestos victims in Birmingham and the West Midlands
35+
years' experience in the field
Historical heavy industry in Birmingham and the West Midlands has resulted in many people in the area being at an increased risk of developing asbestos-related diseases. These include asbestosis, pleural thickening, lung cancer and mesothelioma in Birmingham – which can take between 10 and 60 years to appear after the initial exposure.
Birmingham has a proud industrial heritage, once known as the "workshop of the world." In a city where a range of different goods were manufactured in factories, it's unsurprising many of the workers were exposed to asbestos during their working lives. 

In Birmingham and the West Midlands, the rate of mesothelioma in men from 2015 to 2017 was 52.4 per million. According to Health and Safety Executive (HSE) figures, the number of men dying from mesothelioma in the West Midlands continues to rise.  

If you or a loved one believe you were exposed to asbestos at work in Birmingham or the West Midlands and it led to contracting an asbestos-related disease, you may be able to make a compensation claim. 
Please contact Harminder, Kevin or Ewan on 0121 728 5909 to start your claim.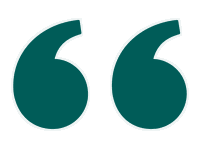 'Leigh Day have assembled what is probably the most experienced team of asbestos lawyers anywhere in the UK.'"
Ready to talk?
Contact our specialist team of lawyers
Asbestos was used widely across Birmingham and the West Midlands in different industries between the 1950s and the 1980s, before the dangers of the material became apparent. Many people exposed to asbestos in Birmingham were not provided with any personal protective equipment (PPE) when working closely with the substance.
Even if your exposure to asbestos in Birmingham and diagnosis with mesothelioma or other asbestos-related diseases was a long time ago, you may still be able to bring a claim. Factories The heat and fire-resistant qualities of asbestos meant it was widely used in many factories and manufacturing plants across various industries. Factories and power stations routinely used asbestos insulation to lag pipework, boilers, and vessels. Some of the biggest factories in the region at the time included:
Fort Dunlop
The British Small Arms Company
Birds Custard Factory
Typhoo Tea Factory
Manufacturing
From cars to jewellery, Birmingham was close to the coalfields of Warwickshire and has many canals that made it a vital location for manufacturing. After the industrial revolution, it became the "city of a thousand trades" because of the variety of goods that it manufactured. From the engineering firms of Worcester to the Staffordshire Potteries, industry flourished across the West Midlands.
This meant thousands of workers across a range of professions could have been affected by exposure to asbestos in Birmingham throughout their careers. Power stations Asbestos was extensively used in the city's power stations to lag the pipework and steam boilers with asbestos insulation.
Sometimes this included ripping out the previous lagging and reapplying fresh asbestos. During this process, the dust particles may have been breathed in by those carrying out the work and others who were working nearby.
Power stations in the region where asbestos may have been present:
Nechells Power Station
Hams Hall Power Station
Cottam Power Station Railways
The Birmingham Railway and Carriage Company, previously based in Smethwick, was involved in carrying out repairs to railway carriages. Asbestos was mainly used in the construction of carriages and sprayed in their interiors for insulation. As a huge employer in the city, this means hundreds of people who worked in many different roles on the railway around the West Midlands could have been exposed to asbestos.
Automotive industry
Birmingham has strong links to the auto industry and still has a reputation for producing vehicles and accessories to this day. At Leigh Day, we have strong experience representing clients in the region, including acting for a Birmingham car employee who developed mesothelioma when working at Lucas Electrical. We also acted for the family of Mr Stokes, who worked at Birmid Qualcast as a Maintenance Fitter.
Mr Stokes was not made aware of the dangers of asbestos or provided with any PPE when working as a maintenance fitter. Sadly, he passed away from mesothelioma many years later. Hospitals and healthcare settings Asbestos was also used in the construction, building and maintenance of many hospitals and healthcare settings in the region over the years.
Case Study
Unfortunately for Dr Kate Richmond (aged 44) asbestos was present in the late 1990s and early 2000s when she worked at Walsgrave Hospital in the Midlands. While maintenance works were being carried out, Kate was exposed to harmful levels of asbestos and was later in 2018 diagnosed with peritoneal mesothelioma (which affects the lining of the stomach).
As Kate was living in Melbourne, Australia when she was diagnosed, Leigh Day worked closely with her Australian lawyer to pursue her claim. The legal team proved there was asbestos in the ceiling tiles, which led to the court ruling that the hospital were negligent. She obtained a settlement in Australian dollars which accounted for her medical costs, loss of earnings and both physical and psychological care.
Bringing an asbestos claim in Birmingham
To make an asbestos claim in Birmingham, call one of our specialist solicitors or make an appointment at our Birmingham office to discuss your case. Our personal injury team have over 30 years of experience helping people successfully secure asbestos compensation in Birmingham and the West Midlands. Leigh Day partner Harminder Bains heads up the Birmingham asbestos and mesothelioma team. She has over 20 years' experience and has taken numerous cases to court, securing large amounts of compensation.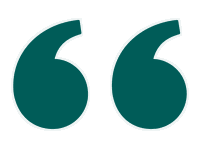 "Harminder Bains is a 'brilliant' industrial disease and serious injury solicitor who is noted for her willingness to take on difficult claims. She absolutely goes for it - she doesn't mind if a claim looks too risky if she thinks it's right."
Chambers and partners directory 2017
Asbestos settlement case studies
Our team
Harminder Bains
Partner
Joint head of the asbestos and industrial diseases, internationally renowned for her role fighting for victims of asbestos
Daniel Easton
Partner
Joint head of the firm's asbestos and industrial diseases team and acknowledged as a leader in this field
Patrick Walsh
Partner
Patrick has specialised in asbestos related disease claims throughout his career