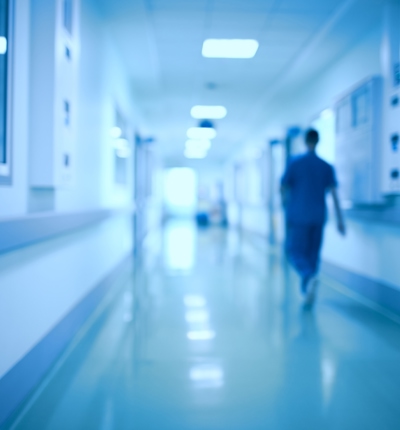 Police announce arrest of doctor relating to child sex offences
A Sunday Times report has revealed that a doctor who worked in Royal Stoke University Hospital and Russells Hall Hospital in Dudley has been arrested by police on suspicion of child sexual offences.
Posted on 16 February 2022
The doctor, who has not been named, is described by the newspaper as a 34-year-old male. They report that concerns were first raised four years ago and that the complaints relate to two girls aged seven and 15. He was excluded from Dudley Group NHS Foundation Trust in March 2021 and was suspended by the General Medical Council in October.
It is reported that Staffordshire Police launched a major incident review with the NHS, named Operation Anzu in December 2021, which will investigate the doctor's cases at both hospitals.

The Operation is said to be initially reviewing the records of children that were seen by the doctor, it will then consider those of young adults. Parents of potential victims are to be sent letters to advise them how they can contact the operation.

Staffordshire Police said: "A 34-year-old man, from the West Midlands, was arrested on suspicion of sexual assault in December 2021. He was released on bail with conditions pending further inquiries."

The force added that it was "reviewing an investigation into the same suspect it undertook in 2018".

The University Hospitals of North Midlands Trust said it had set up a helpline for concerned patients on 01782 672540. A separate helpline for patients at the Dudley hospital can be contacted on 01384 322 311.

Dino Nocivelli, specialist child sexual abuse solicitor at Leigh Day, said:

"The reports by the Sunday Times regarding a doctor accused of sexual abuse are hugely concerning, especially given the position of trust that healthcare professionals are in and the vulnerability of patients in their care, especially children. It is welcoming to see that a serious review has been commenced and I hope that the police and NHS can work together to identify all those who may have potentially been affected to offer them support and thoroughly investigate all allegations."

Catriona Rubens, specialist child sexual abuse solicitor at Leigh Day, added:

"It is extremely important that the major incident review should look at whether the detection of concerns about this doctor's behaviour was made more difficult because he was moving around, and what systems are in place to ensure that staff cannot move between organisations to escape proper investigation and exclusion."