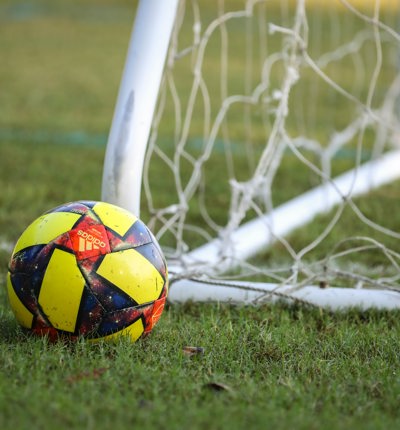 "Treated with Contempt" - the independent report fans had been waiting for
Specialist personal injury lawyers Clare Campbell and Jill Paterson discuss the report of the independent panel led by Professor Phil Scraton
Posted on 01 November 2022
Monday 17 October 2022 was an important day for Liverpool football fans caught up in the events surrounding the UEFA Champions League Final earlier this year which left many supporters injured and traumatised. It saw the publication of a damning 160-page report prepared by an independent panel, as well as the airing of a BBC Panorama documentary on the subject.
 
Still waiting for UEFA's own report into what happened, fans will have welcomed these developments and are likely to be wondering why UEFA's analysis is taking so long.
 
"Treated with Contempt: An Independent Panel Report into Fans' Experiences Before, During and After the 2022 Champions League Final in Paris" calls on UEFA to carry out an emergency review of its leadership following "egregious failures on all aspects" of its "responsibility for stadium safety."
Find out more about the claim
The independent panel was led by Professor Phil Scraton and consisted of three further professors - Deena Haydon, Lucy Easthope, Patricia Canning - and journalist Peter Marshall. It's 53 findings cover policing, pre-match preparation, experiences of the fans, and UEFA's roles and responsibilities. It considered written testimonies from 485 men, women and children who were at the event, as well as eyewitness accounts from international journalists. Many of these accounts, which are published in the report, echo what we have heard from our own clients. Hundreds of fans have told us about being caught up in bottlenecks, crushing, teargassing, police brutality, and attacks and robbing by local gangs.
 
Strikingly, the report details the collective effort from fans to support and protect one another. It alleges that organisational  failures from UEFA, and hostile crowd control tactics from the police, caused unnecessary suffering to fans. Merseyside's Metro Mayor, Steve Rotheram in a BBC interview said, "The pickpockets were more professionally organised than UEFA or the police."
 
The report makes several findings, including:
The Panel assumes that the speed at which Paris was selected as an alternative to St Petersburg for the Champions League Final reflected UEFA's confidence that the city and surrounding area could safely and securely accommodate the large numbers of travelling fans. However, it is questioned whether this was followed up by UEFA with adequate checks and inspections.
It is stated that there was no need for the deployment of large numbers of aggressive, paramilitary-style police. Hostility from police was demonstrated throughout 28 May, at Fan Zone Fans' wellbeing was compromised by sustained failures in crowd management. Such failures included lack of adequate signage directing fans to the stadium; creating bottlenecks on the stadium approach leaving fans in high temperatures without access to water or toilets; and lack of information points, first aid or emergency support.
There was a lack of care particularly regarding children, older people and those with disabilities.
Negligent management of the event, unprovoked aggressive policing, and criminal assaults by local gangs and the police, resulted in physical injury and sustained psychological harm for many fans.

The Panel recommends that UEFA undertakes an emergency management review and develops guidance fully cognisant of the psycho-social dynamics of crowd safety and support. Furthermore, it calls for all briefings involving the police and government officials to be made public.
 
Airing on the same day as the report was published, the BBC Panorama documentary, "The Champions League Final: What Went Wrong?" is a moving account of what happened. It pulls together testimony from fans who were there on the night, as well as mobile phone footage taken by those in attendance. It also features interviews with Steve Rotheram, Professor Scraton, and former Liverpool footballer, Jason McAteer. Steve Rotheram talked about how he tried to raise safety concerns directly with the President of UEFA, Aleksander Ceferin, but that Ceferin went on to cut the conversation short. Rotheram told Panorama: "This will continue to happen unless UEFA make a concerted effort to ensure that the primary objective of any of their games is fan safety." Disappointingly, UEFA did not respond to Panorama's enquiries.
Following the publication of the independent panel's report, two of the report's authors were interviewed for Queen's University's LawPod podcast. Speaking with criminologist, Dr Gillian McNaul, they outline their findings, and reflect on the stories of those who survived extreme violence at the hands of the police and local gangs before and after the match.
 
Perhaps the most apt summary of what happened in Paris was made by Professor Scraton when he said "There is no question…that the priority on the day was security, rather than crowd safety. If it hadn't been for the restraint of many of those Liverpool fans…we would have had deaths at the Stade de France."
 
With over 500 fans now having contacted us about bringing a claim for compensation, we fully support the Panel's findings, and call on UEFA and the French authorities to engage with them in their quest for justice.